Was down runnin some new gear in at the track today with a mate & i had the camera with me so i thought I'd post some pics up for the rest fo the world to see
This is the main track, nice layout & good flow & heaps of variation from inside to outside lanes, it's runnin real nice at the moment in this weather but it's gettin a re-paint - braid in a few months time anyway......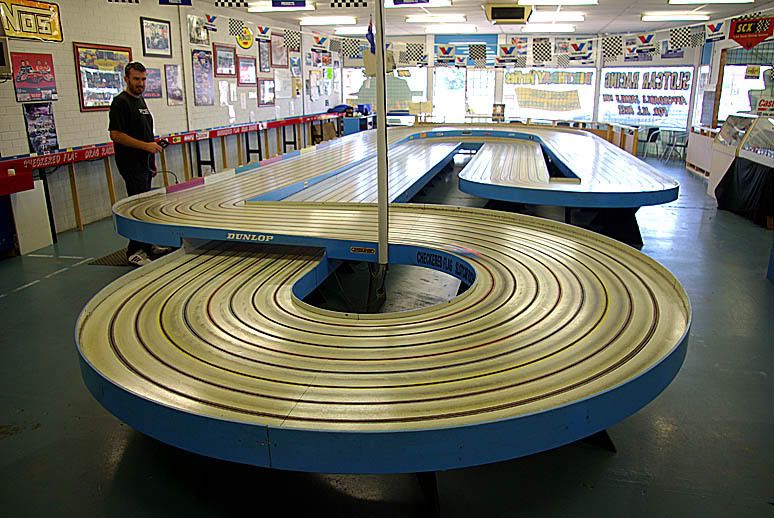 Standard flexis are racin group N bodies atm here are my mates Gulf racin Monaro & torana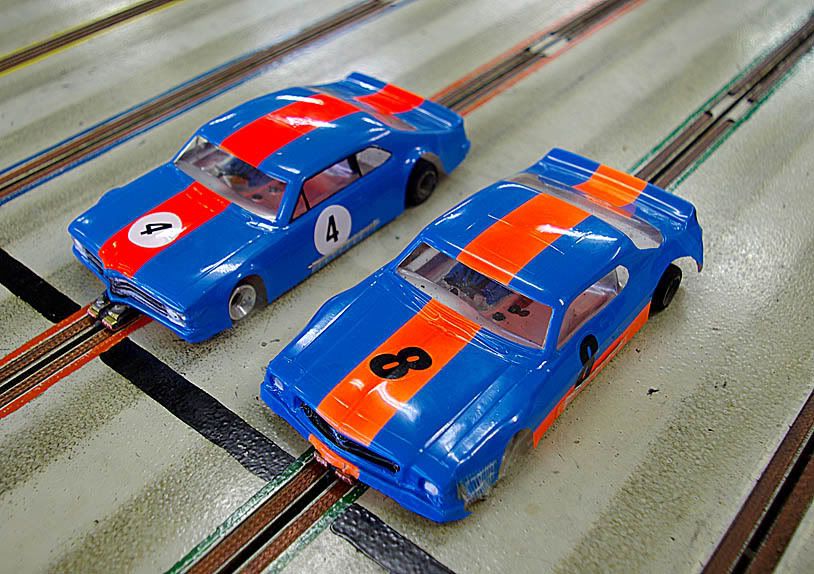 The main track from the other end with the drag strip in the background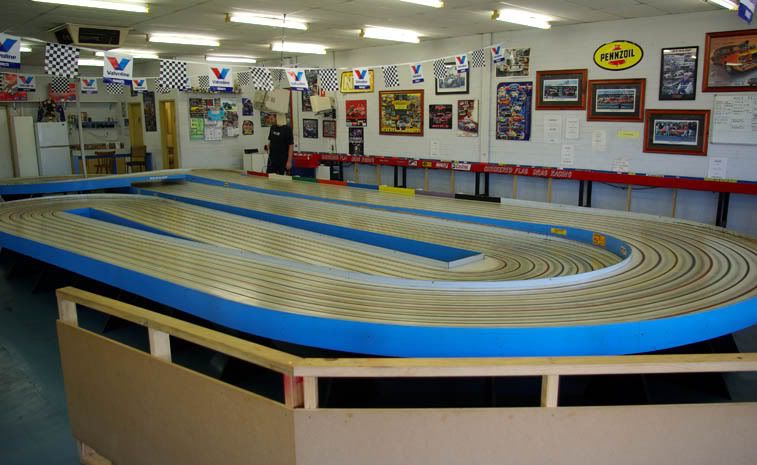 Lookin over the 1/32 track, cant quite see it all here but u get the idea, ill take more pics at racin on Tuesday casue my card was playin up in the camera. Watched some real close tight racin on this track last week...........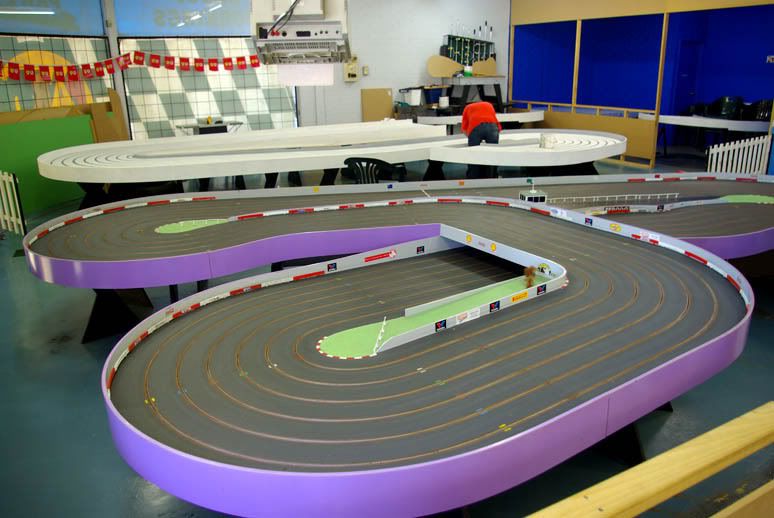 Colin workin on the new 1/24 track he is buildin, it's up to painted stage & this track will be for hard body 1/24 cars like Nascars etc no flexi's will be on this track to keep it in good nik, will also be the party hire track, this corner will be the party area u can see in the background, table soccer etc shoudl be good when its all done!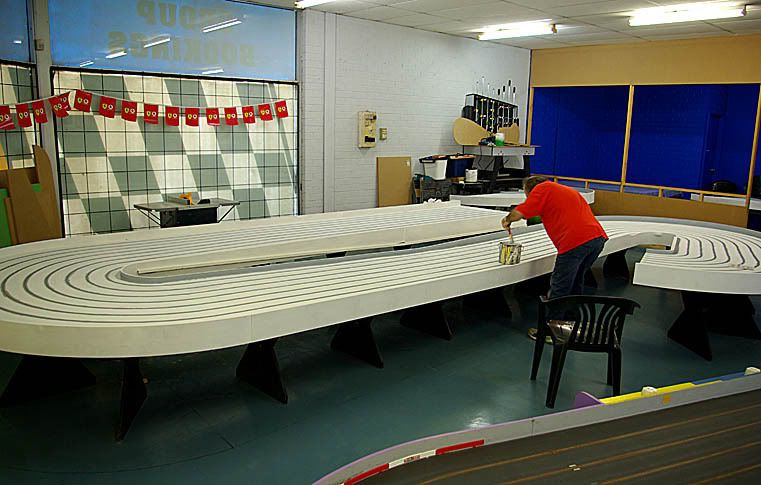 Anyway hope u enjoy the pics ill post more soon, and if ur from Perth dust em off & get down & check it out its really a sweet little venue..........
might see ya there.........