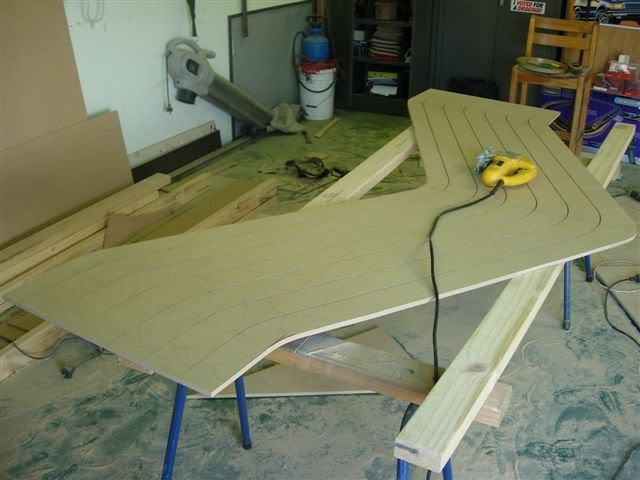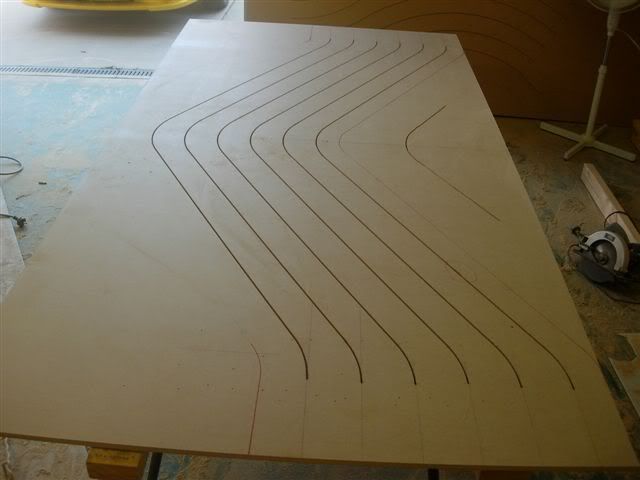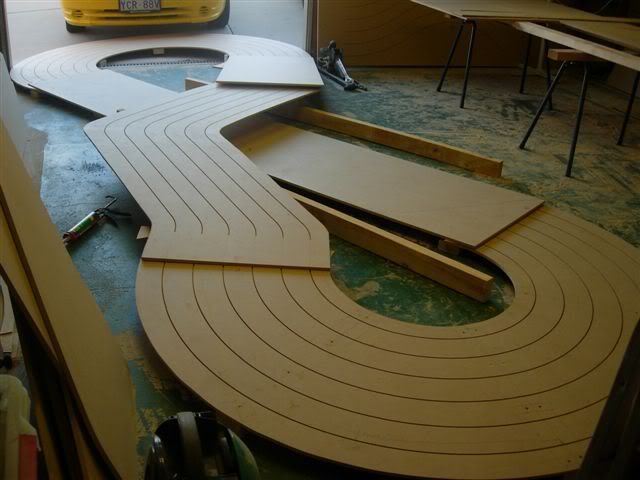 hi gents.
started building my 6 lane MDF track last sunday. then visitors arrived and stayed for 3 days. that put a halt to the track work.
got back into it yesterday.
this heat is killing me. 38 degrees, god knows what the temp was in my metal garage. stopped work at 6pm and started drinking some cold beers.
got my radiuses finished, the elbow and cut my straights, ready to be routed 2morrow.
more pics in a couple of days.
should have my 19mm bit arrive from slotsnz early in the week. will measure my lane lenghts and order the magnabraid from MR asap.
cheers, steve