Following a lot of fun racing with Gazza and Teamred (Craig) on their purpose built rally tracks I built a 10m rally track to fine tune my skills and set up cars. Always a favourite when the family turn up.
Being a sucker for punishment I then built (over two days) one of my grandsons a similar track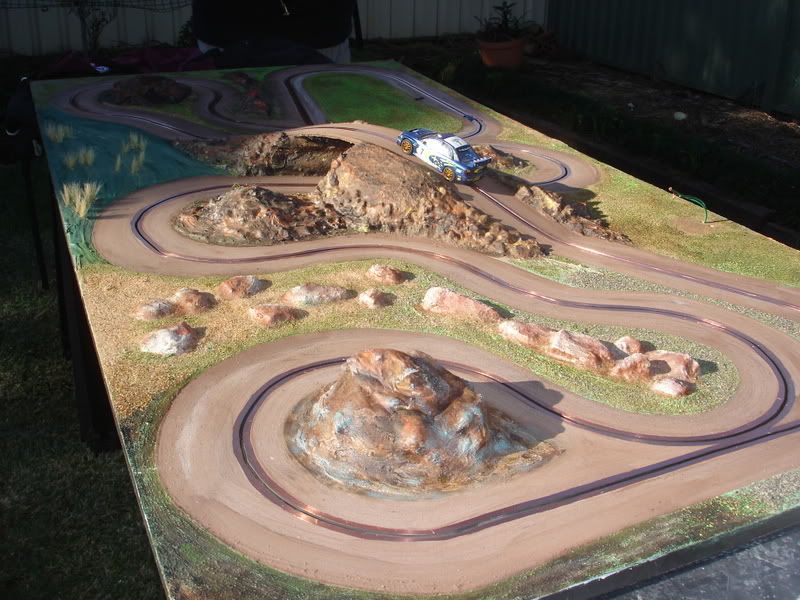 Then an extension 18 months later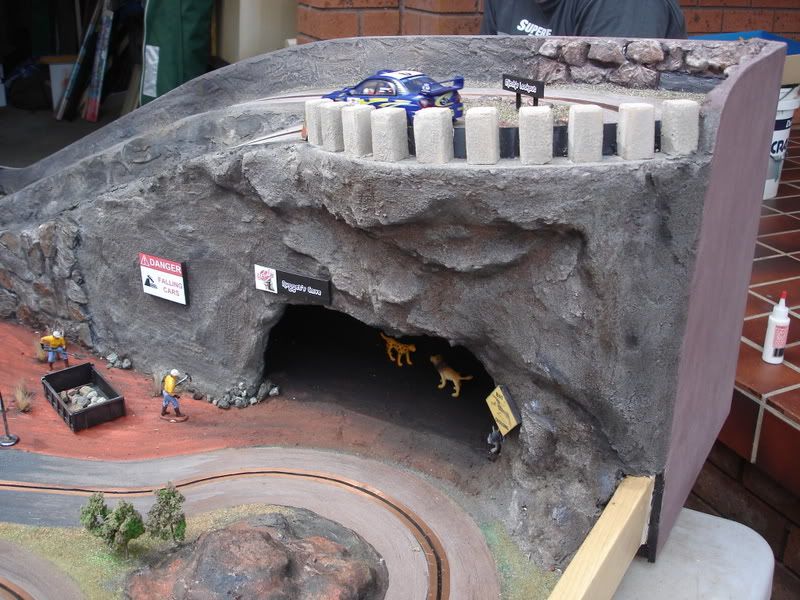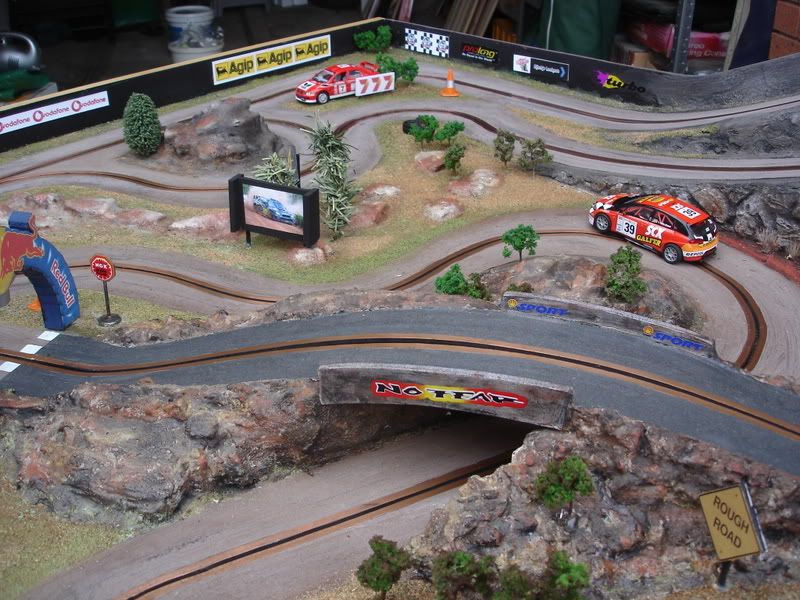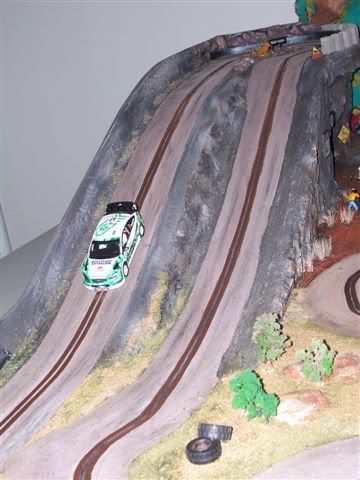 I already have a 24m SSD track set up (still playing with power) but I also needed an analogue track to prepare cars and get some practice to play in that game as well.
As well wanting a bigger rally track I decided to build a road and rally track combined. My original plan for the SSD track was to have a Mt. Panorama circuit but after setting up it wasn't that functional and a lot of waste space in the infield.
So come up with the idea of building a 2 lane road circuit using the infield for rally.
Following Oldslots idea of building a model first I did the same but went a bit mad with the expanding foam and spray cans.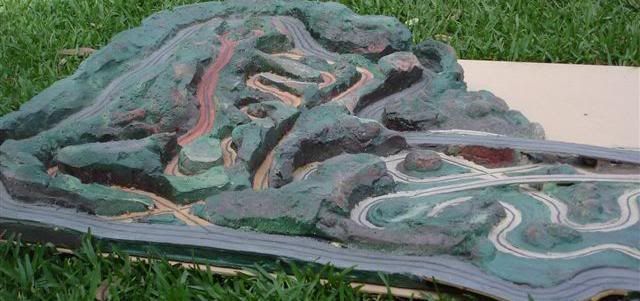 On overhead shot - the rally circuit will also include both lanes of the road circuit using Lane Changes to covert from a road circut to a rally X.
The length of Conrod Straight including the chase is about 5m and the mountain rises 500mm. From a quick measurement with some string on the model it will be around 50m (total rally circuit length)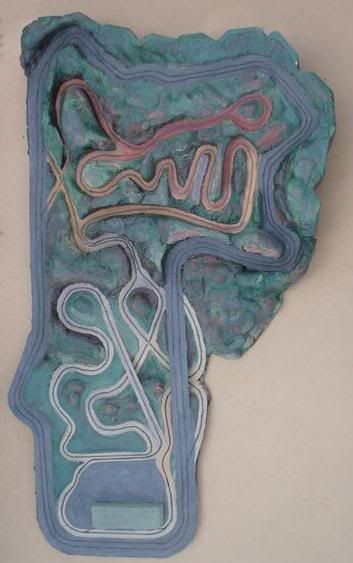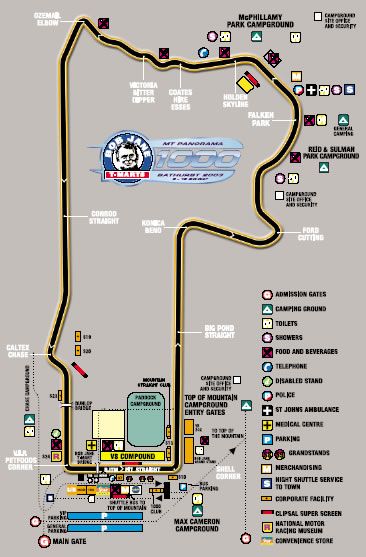 It will be housed in our double garage but due to the In-Laws staying with us for a few weeks (lasted 10 months) I needed to make some temp shelter.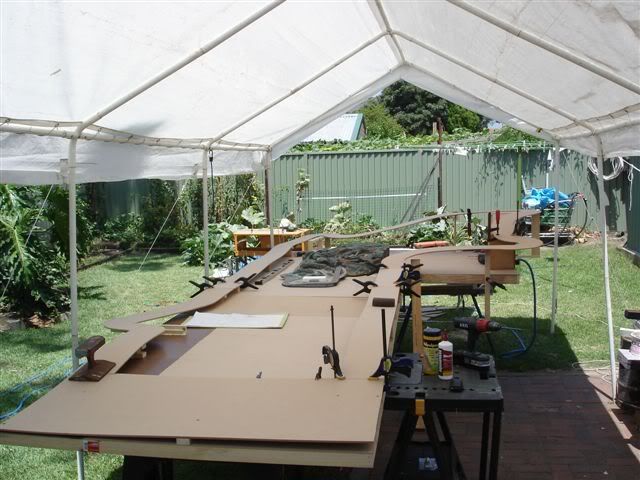 Starting to progress well after 2 days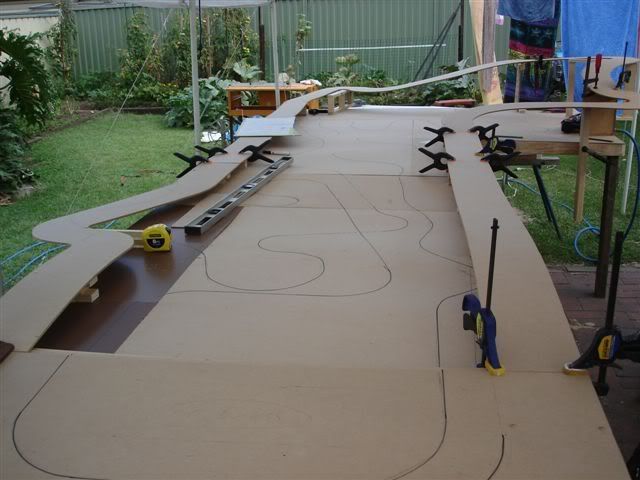 I still need rout the main 2 lane track (couple of hours) prop up the mountain rally track section with foam, paint and lay some copper tape.
edit: Now braid
Then scenery over an extended period.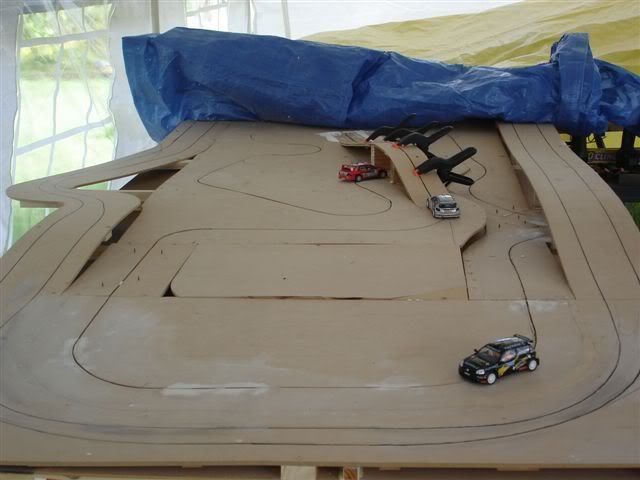 The best news is the Father In-Law left for the Gold Coast to live yesterday. Am I happy and also can move the track to its home in the double garage. Yes Sax it's being lifted to the ceiling.
More as I progress . . . .
Edit: But not much happened for 18 months