3
Copper Mill Raceway
Started by
GTR XU-1
, Jan 09 2008 05:54 PM
You cannot reply to this topic
222 replies to this topic
Posted 18 December 2011 - 08:27 PM
Got any update photos you can show us ?

---
Posted 18 December 2011 - 10:30 PM
No we are still waiting on the Scorpius componentry!
---
Posted 28 April 2012 - 11:50 AM
My track has now been out of action for two years now...and my shed was becoming well over grown with junk and general storage that somehow seems to move from the house...to the shed instead of just throwing stuff out / or giving it away. ANZAC day was my (and Kirks) birthday so I asked Syd and one of my neighbours, Ben (who racses with us in the WASCRG) to give me a hand to clean it up and get the shed ready for when the track is finished.
It took about half a day just to clean the shed out. We only round 3 live rats!!!....and plenty of mess (I hadnt really been in the shed for the last 8 months or so). Anyway, once clean, the plan was to build a 350mm wide bench the whole way around the shed for racers to put their boxes / use as a work bench. We got half way...and hopefully I will finish the bench off tomorrow.
The bench will have little tire truing station routed and wired in along it for racers to be able to test and tune their cars prior to simply just being able to turn around and run their car on the track. Of course, with the track being set up for scorius, this is very easy as each station doesnt even need a socket to plug the controllers into!! The shed is now being set up for one purpose only....slot car racing. No storage cabinets or anything. The boss has agreed to me getting another small storage shed built along side the carport!!! Winner winner! What she hasnt agreed to (As I havent brought it up yet) is building a second track that sits under this track when this one is hoisted to the roof!!!!
Anyway, I took a photo of the bench the other day on my i-phone...and a few other photos of the cars 'staged on the track' (some of the cars dont have rear tires but you can hardly tell. The track its self is still just roughed in also.
We are just waiting on scorpius, then we will finish the last of the routing and lay the braid. Hopefully racing very soon.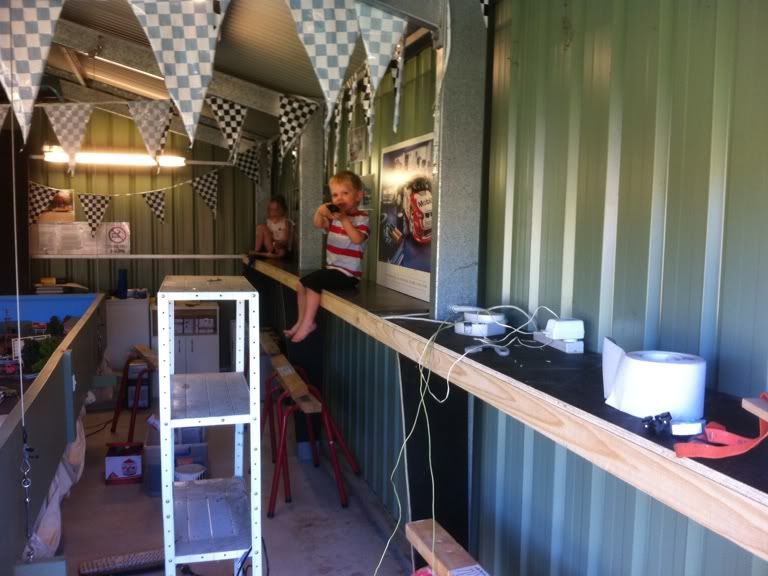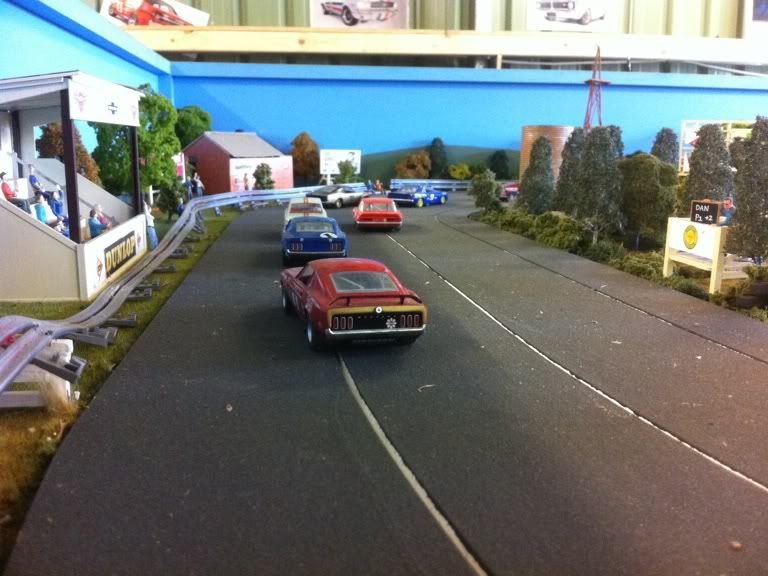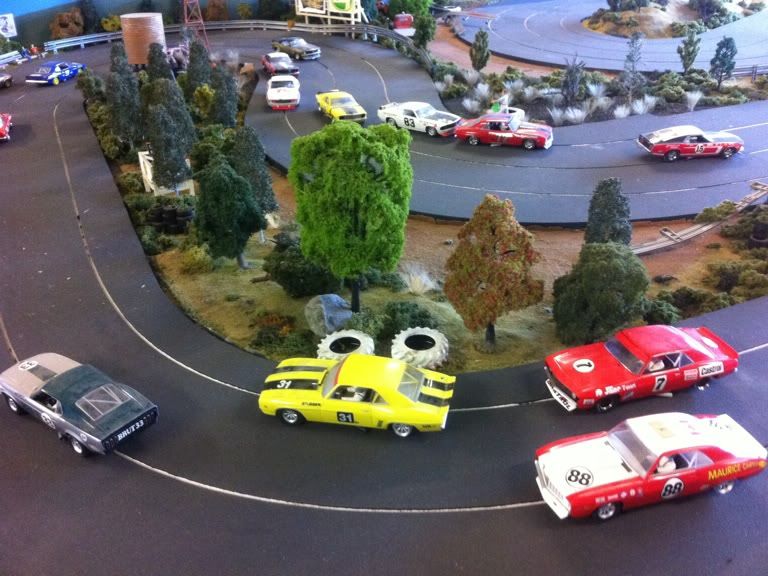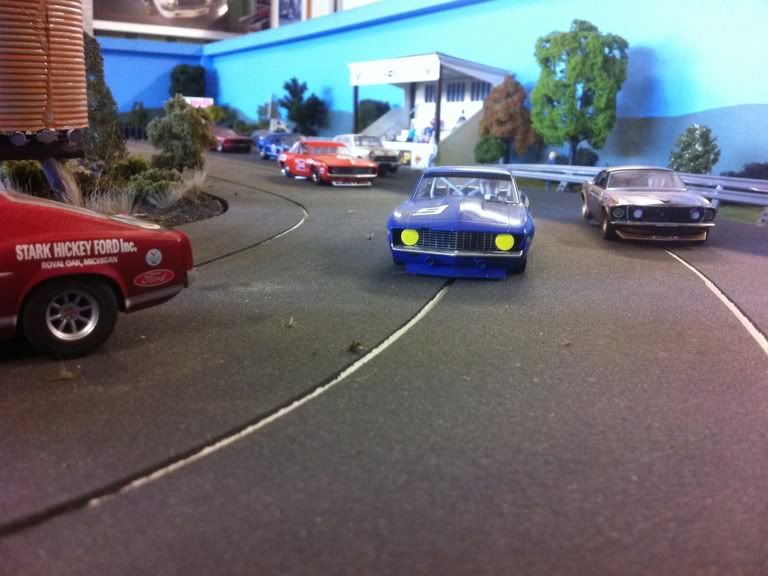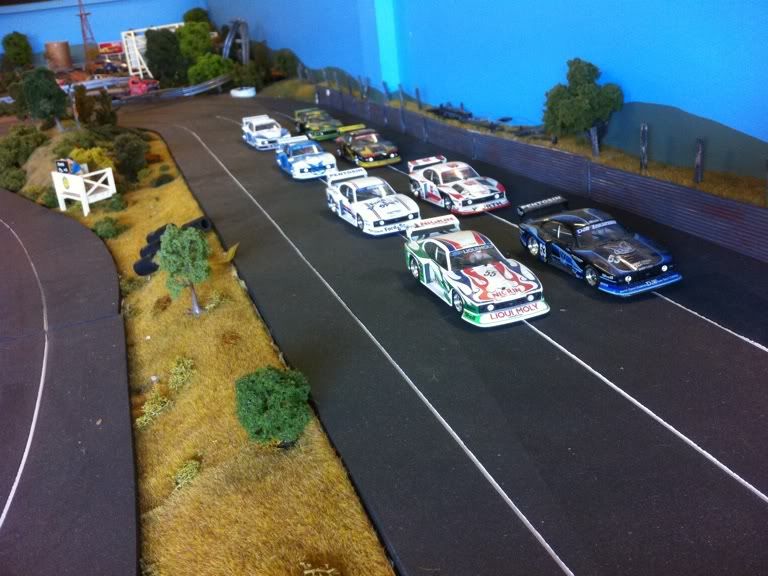 Till next 6 monthly update!
Dave
---
---
---
2 user(s) are reading this topic
0 members, 2 guests, 0 anonymous users