16
You cannot reply to this topic
562 replies to this topic
Posted 05 September 2019 - 06:43 PM
that looks so cool

---
Posted 15 September 2019 - 09:03 PM
Hi Guys,
    Another world first. Wireless start lights.
This weekend we got stuck into the latest project, Scorpius Wireless start lights and RMS interface.  
This new product will work with both Scorpius Wireless using Scorpius RMS and analogue systems using Race Coordinator.
John designed the PCB yesterday and wrote the BOM/CAM today. I already sent it off to the assembly house for 6 prototypes. Meanwhile Ive been thinking about RMS and App connectivity and screen artwork.  
What is it? Its a custom wireless PCB with latest Nordic nRF52810 chip. It will run mostly on Scorpius propriety protocols but will be used in BLE (Bluetooth) mode to connect to the proposed new app. The app will also allow wireless updates.  
Mounted to the new board will be a state of the art Nextion 4.3" HMI Intelligent Smart USART UART Serial Touch TFT Colour LCD module.
Use this to see the Start Lights. Click on screen once to activate/deactivate manual yellow flag. Click on screen twice to control RMS remotely, start, pause and stop races. Click on screen three times to configure screen choices for start lights.  
The unit will store various images. Use any of the factory light settings, F1, DTM, Nascar, BTCC, Aussie V8s, Le Mans. Or design and upload your own.  
The two units bolt together and will be mounted in your own creation or any number of screen enclosures online.  
It will run on 8-16V track power or your own power supply.  
Heres some pics of this big weekends effort including pre graphics layout.  
Next is firmware...….We have 6 weeks until prototypes arrive maybe 7.  
Rick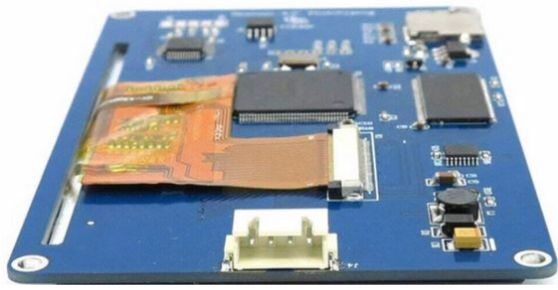 Edited by aussieslotter, 15 September 2019 - 09:05 PM.
---
Posted 16 September 2019 - 03:18 PM
Fantastic
I was hoping start lights were coming

ok....you try racing with one eye closed.
---
---
---
1 user(s) are reading this topic
0 members, 1 guests, 0 anonymous users