Quote
I agree with FloridaSlot about the car in the pool. The water should've risen up and overflowed. It almost looks like it's been photoshopped.
You guys were right ....... i knew if i searched long enough i would find a photo where the guys were setting up a "staged shot"
Lowering the van into the pool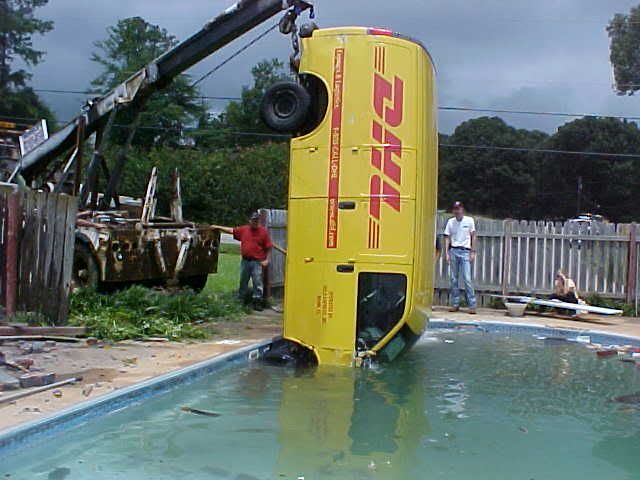 Making sure the whole van fits in
now to fill it up with concrete blocks,so it will sink(it's full of air)
Now all they have to do is rebrick the house, repair the fence and gardens, then do a general clean up, hide and wait untill the owners come home and say
what the !!!!
Gary