Evening All I hope you're all keeping safe,
I'm sure we've all had the guide mount/drop arm break on a NSR GT-3 car. I had one let go the night before a big race recently and with no chance to source a replacement I had to come up with a fix pretty quick
I had a couple of Slot-It HRS chassis guide mounts floating around So I trimmed one to match guide lead measurement of the original car and butt up to the chassis.
I then fixed the part to the with a M2 screw and nut to the chassis were the drop arm limit screw goes.
Then I applied a generous amount of super glue to fix the guide mount to the chassis, giving it a solid mounting.
I didn't quite got it centred but I don't think it's not noticeable. It can't have been to bad as the car took the win and set a new lap record for the class.
Cheers, Alan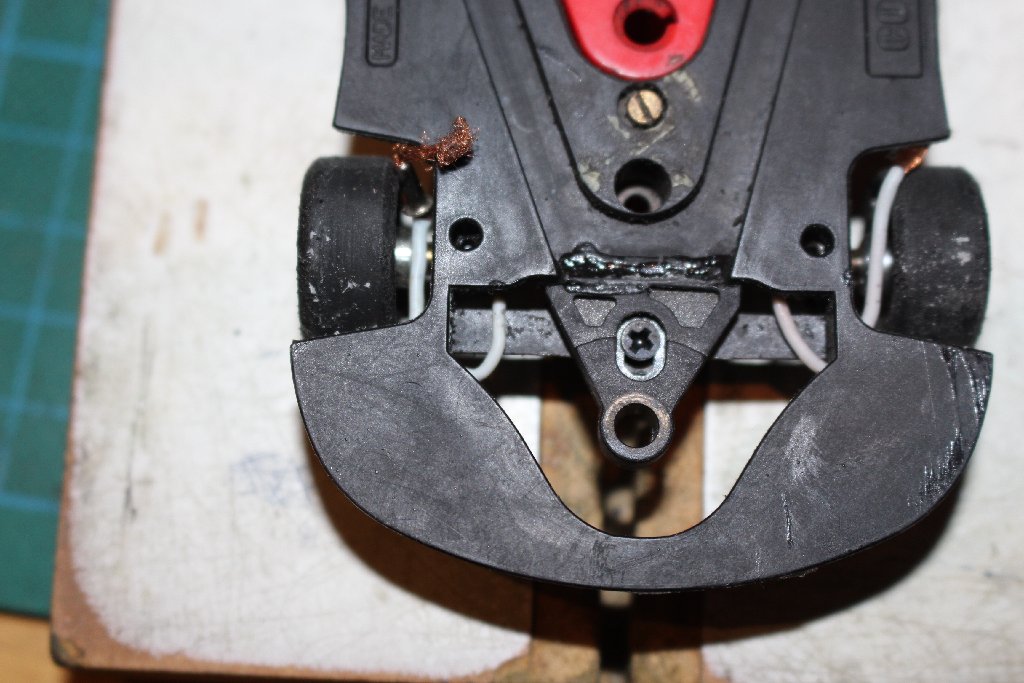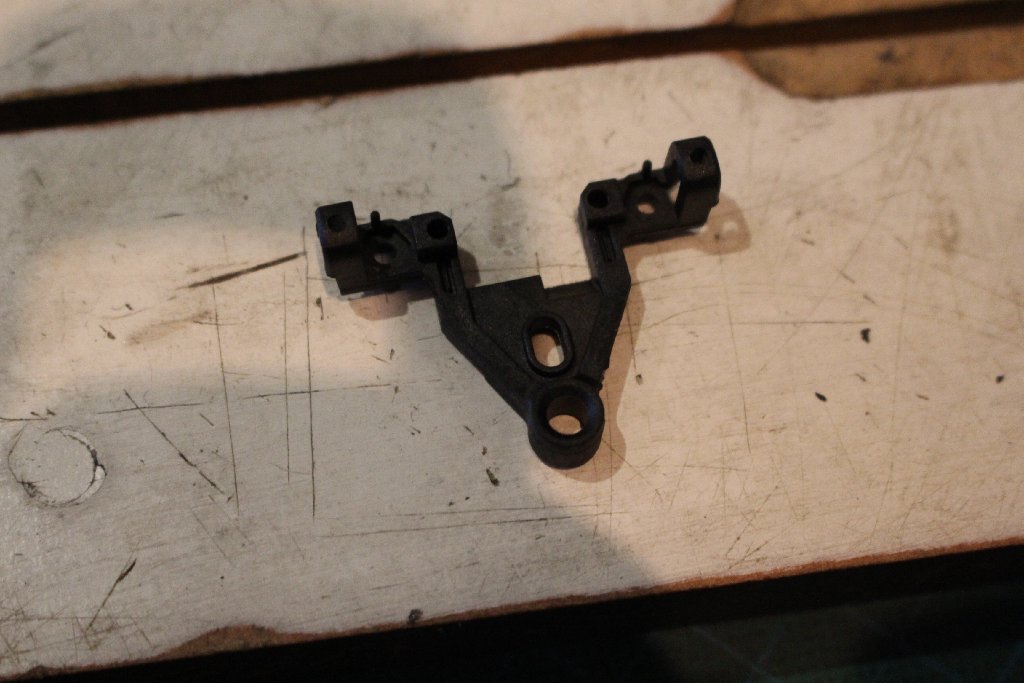 Edited by lenny broke, 23 March 2020 - 06:09 PM.