We occasionally run caravans (towed behind Carrera Plymouths) to break up the usual club racing roster. It's always a hoot with the caravans fishtailing like mad.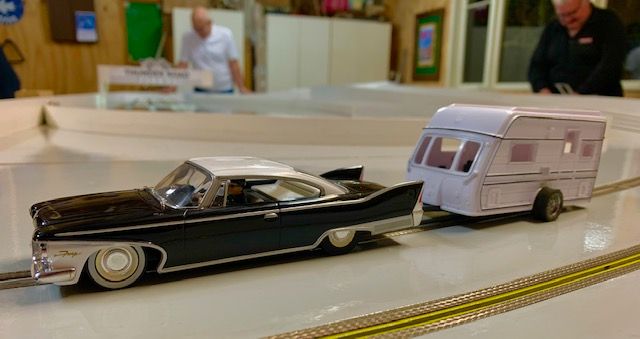 I was wondering if others who indulge in this madness put guides in the caravans to stop the radical fishtailing? Anyone out there doing this?
Edited by slotmadmac, 27 September 2019 - 06:38 AM.