Hi,
I know it sounds like I'm jumping on the popular Ute bandwagon, but the sad truth is that I started this project over 18 months ago, and the guy who kicked this project off probably started a few years back.
A fellow collector showed me these two rather rough Scalextrac V8 Ute conversions early last year, with the object of me moulding them up and making copies for him. He got them from a mate of his a few year back for something a bit different, and once he'd seen what I'd done with other resin parts and bodies, asked me if I could do something with these. Wish I'd taken photos of the originals, as the conversion jobs weren't too bad, but the finish was terrible, with many thick layers of poor quality paint, I think to hide all the rough edges around the conversion. So it took me several weeks and multiple baths of turps and oven cleaner to get down to the original plastic.
Once stripped down, they weren't all that bad, but they did need a fair bit of excess bog sanded down, some more of the rear body lines filled in and some areas straightened. But once all the joins were filled with a finer putty and after a lot of filing and sanding, the turned out pretty nice. They both have good and bad points, but its not a bad end result, even if I do say so myself.
So, I think the big thing in their favour is that because they were converted from scalextric bodies, they bolt straight onto the corresponding BA & VY (some say VX?) chassis, with little or no effort, so its a very easy build. Also, like the originals, they don't have separate windscreens or interiors, again making it an easy build. I have reinforced the mounts as resin is not as strong as plastic, but even so they are still quite easy to lower if you have a dremel, as the resin is a bit softer. I have dropped the VY's down about 3 mm and the BA's about 2mm, but had to shave a fraction off the rear arches which didn't have as much room as the fronts, but I think they handle much better because of it.
On the downside, because of the above points, the rear trays do sit quite high (particularly on the VY) in order to retain the rear mounts. And for the purists, because they were converted from the Scalextric sedans and not moulded straight from a diecast model, they are probably not true to scale for a real Ute. But I think they look pretty damned good anyway, and these are built for racing, not for show.
I have made a few extras of each if anyone is interested, for $15 each or $25 for a pair, plus postage at cost.
I have completed two fully decalled VY's for myself, and am working on 2 BA's at present, and I have more pics of the VY's on my webpage and photobucket.
VY Commodore: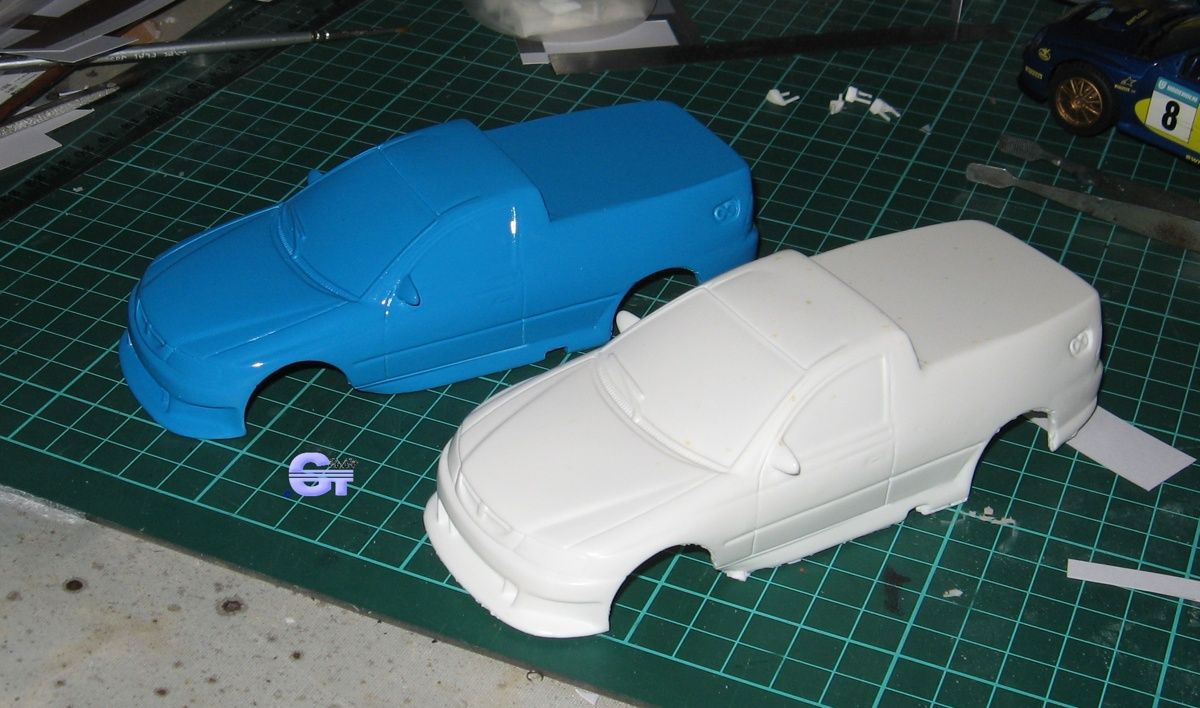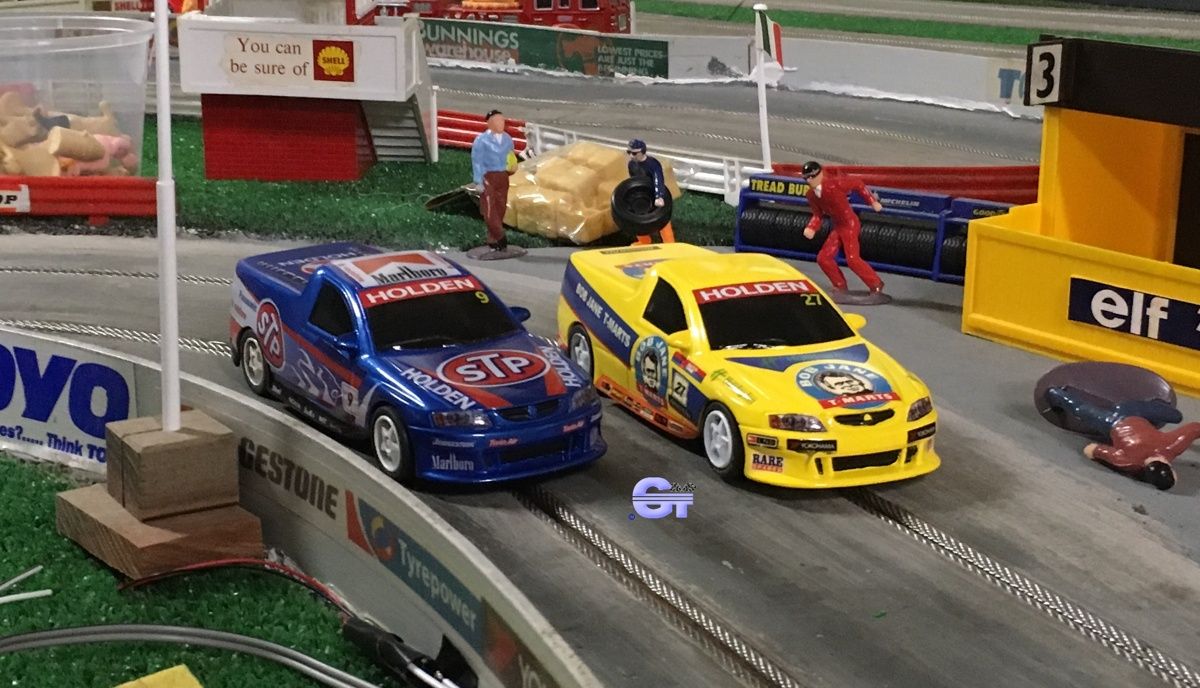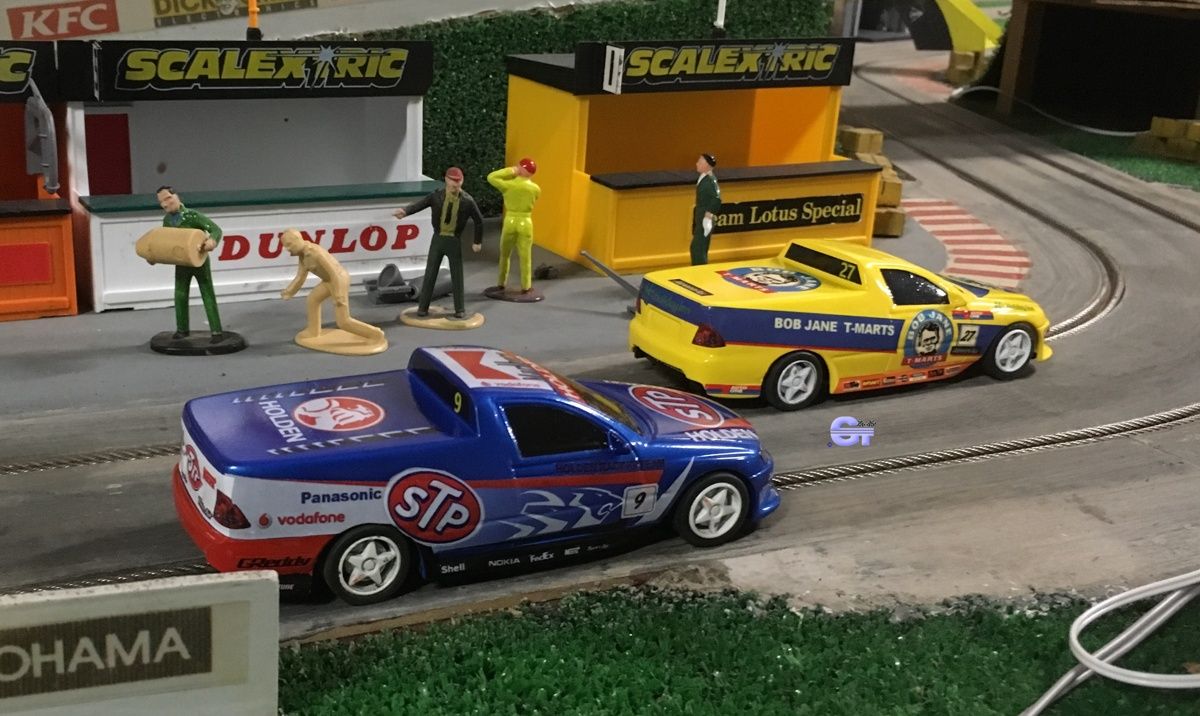 BA Falcon: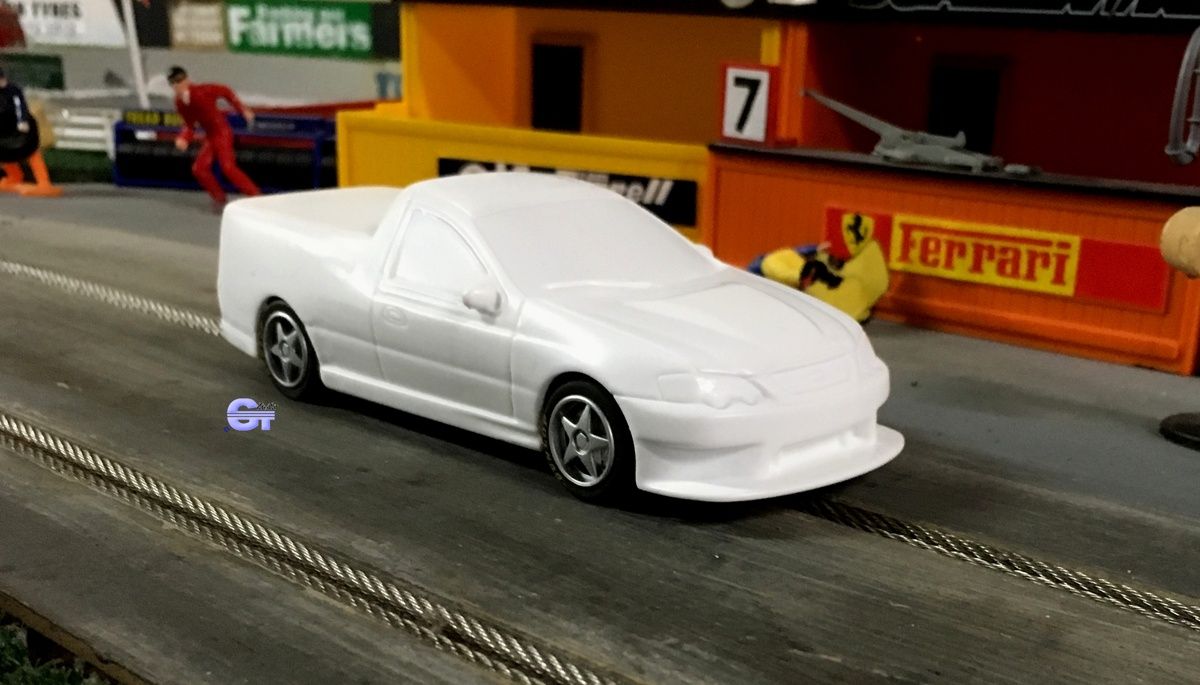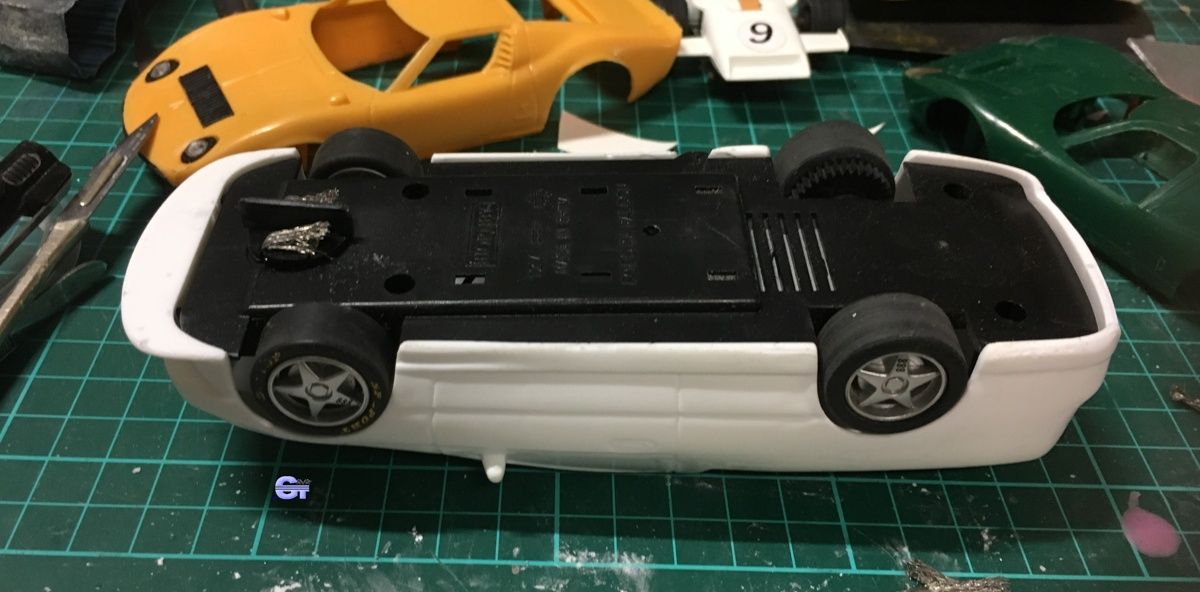 Edited by grt, 07 September 2019 - 09:04 PM.