The Hillclimb track is bigger than the Rally track being built on a 1200 x 3600 base with a rise and fall of 700mm.

Today I manged to get Stage one (Anti Clock wise) completed.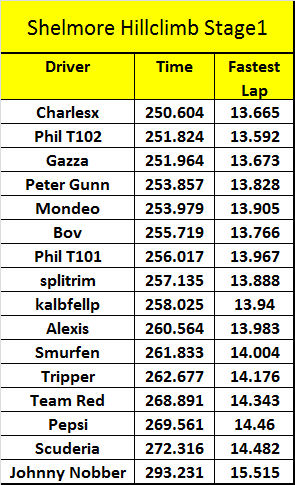 Some more interesting results for this Stage.
Most of the Metros struggled over the top of the track,having to brake for the kink half way along the hill.
Looking forward to Stage 2