So we started a new club class for Thunderslots which is proving very successful and the Mclarens appear to be the weapon of choice. Trouble is it's beginning to look like a Bruce Mclaren or Lothar M convention and will be even worse with the Henderson and Nelson TS challenge events coming up this year. So I thought I would do another White kit body and swap it for competitions and keep the original No. 4 body unmolested.
I took inspiration from the Mclaren Elva liveries again and copied the Elvis Mclaren paint scheme. Kept decals to a minimum like the real thing, to keep that clean look.
Tamiya rattle can gold and white primer, finished with Mr Hobby 501 Gloss clear. Detailing was done using Tamiya acrylic, Humbrol enamels, sharpies and that magic chrome pen.
I tried Tamiya panel lines paint for first time, easy to use, not sure if effect too contrasting, maybe should have used brown instead of black.
Decals were a mixture of MRRC and Pioneer, the Pioneer decals must be old as they were starting to breakup on the edges when wet.
Anyway the last decision is should I put the wing on? It's a little heavy and may raise the COG which will effect it's handling in races. It will also involve drilling thru mounting holes in the body which may spoil the body lines if I don't use it. Decisions decisions....
Anyway this is the semi finished project before I mount on a donor chassis and do the panel lines and touch up the rear air grills.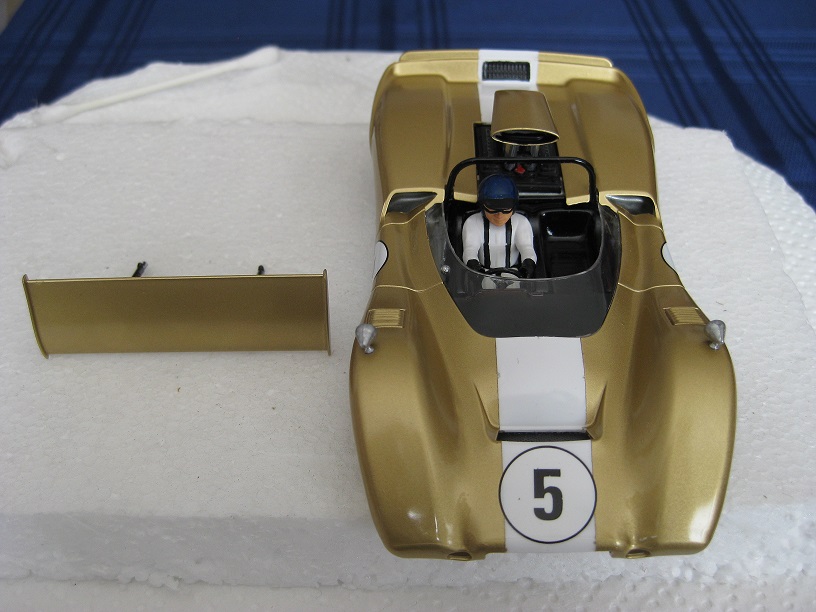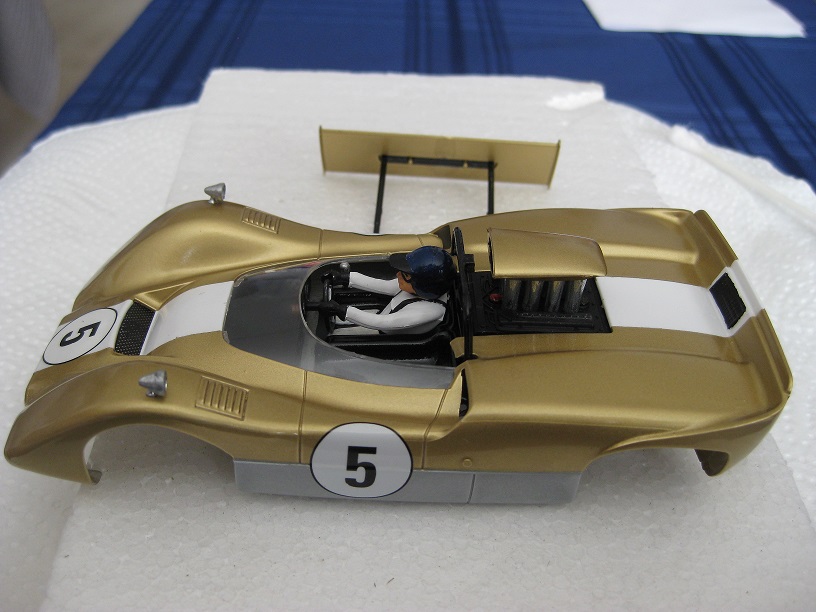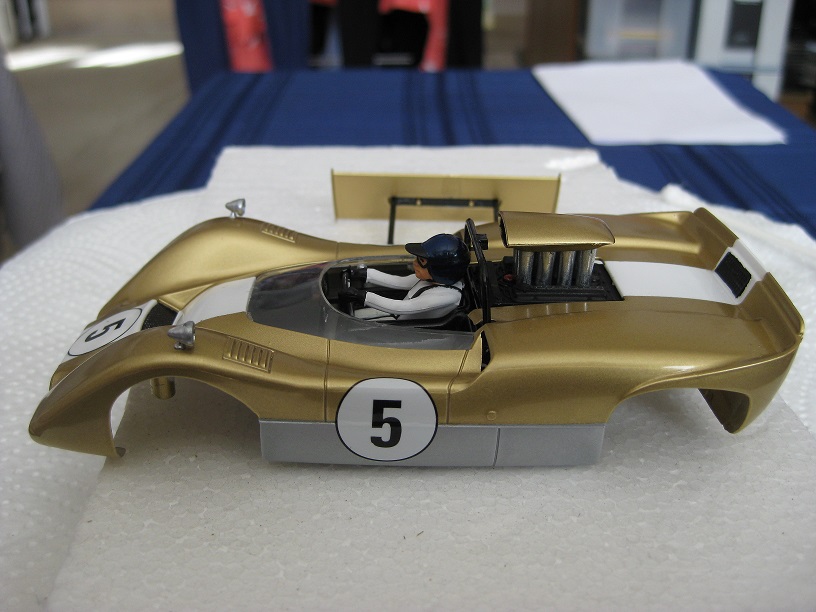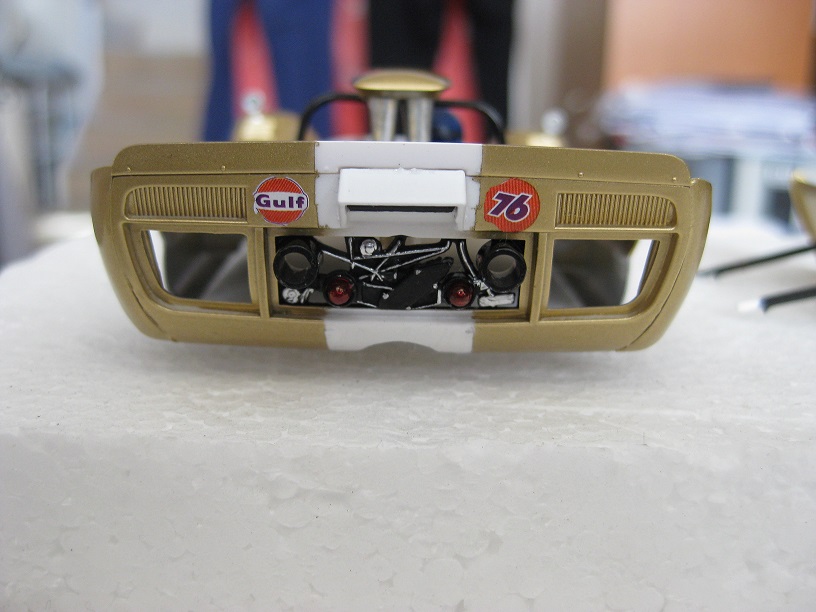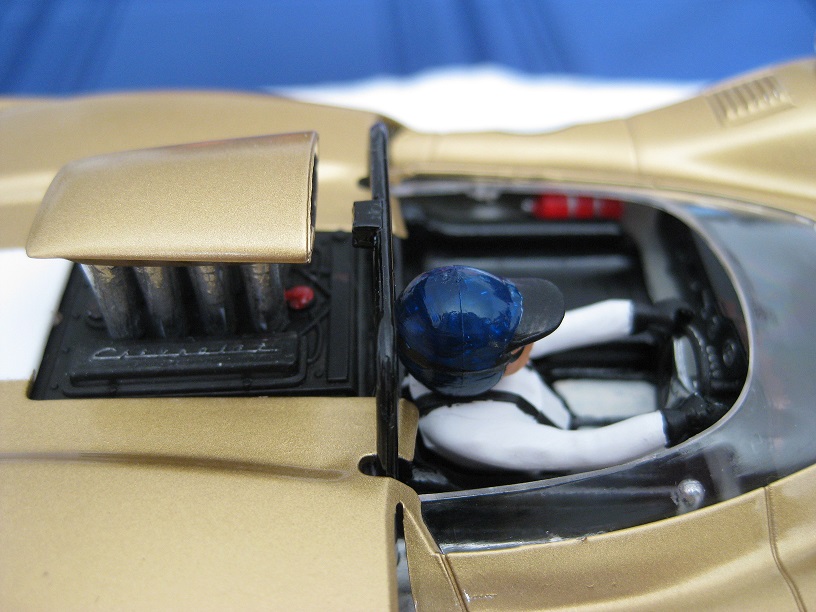 Edited by Orakei Racer, 20 July 2019 - 08:56 PM.