Converting one of the latest Scalextric VW Panel Vans into a good no magnet runner has been on my list, but there is a lot of work to lower the van and the narrow track was always going to be an issue. I'd read somewhere that the Kinsmart VW 'pull back toy' Kombis had moved from metal to plastic bodies, so ordered one to see. They're cheap as chips so worth a punt, but on arrival it still had the traditional die-cast roof; rendering it useless for my needs.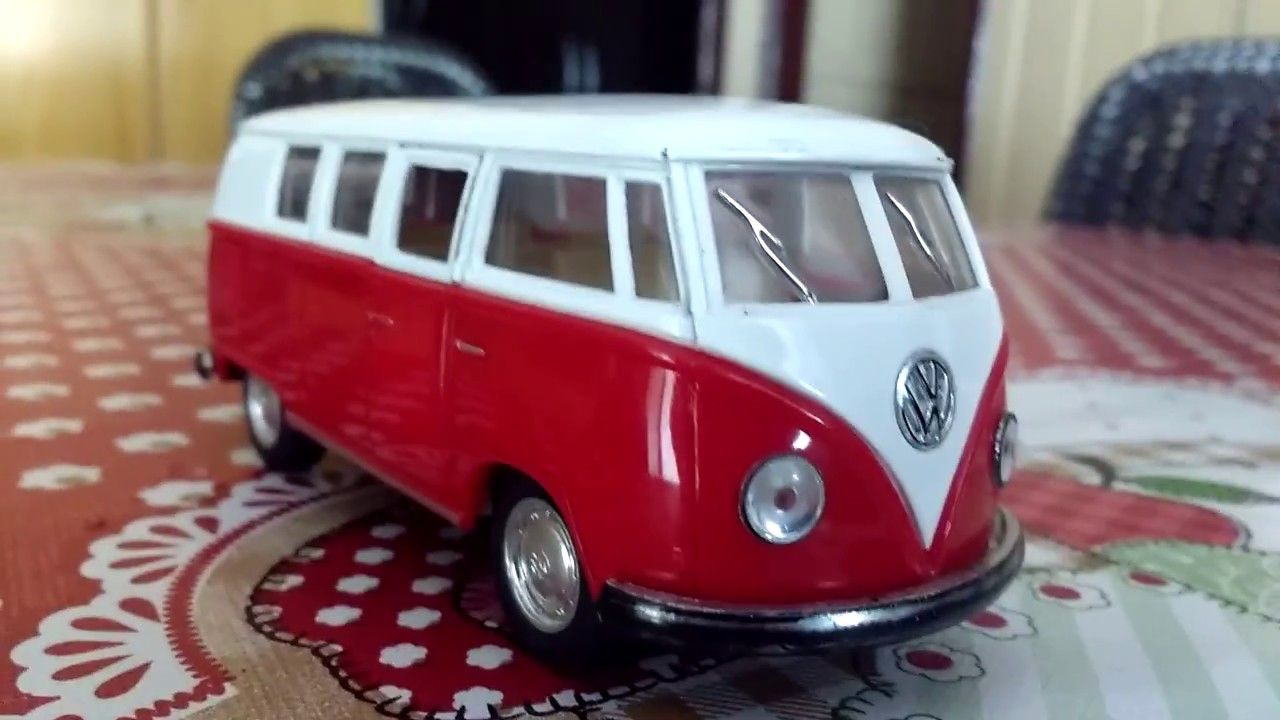 Some frustrated Kinsmart slot car conversion googling led me to Amato slot car design who have released a printed Kinsmart Kombi chassis and a chance email exchange with Angelo from Amato hooked me up with a lightweight Resin Kimsmart Kombi roof. The resin roofs are made by one of his customers. Boom!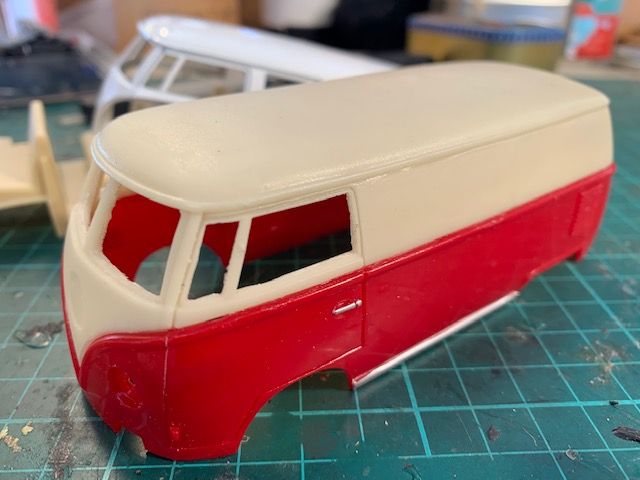 The Amato chassis is very impressive. It is perfectly flat and nice and stiff and comes complete with clever body mounts. It's designed to have the tyres outside the standard body so comes with fender flares. The wider track should improve handling no end.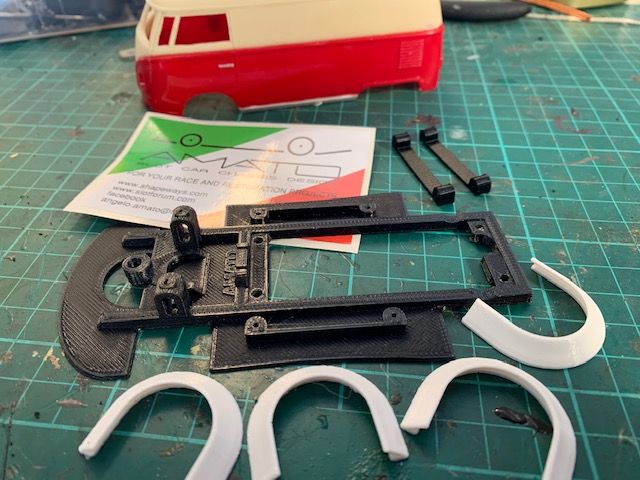 A quick lay up gives this look - but the guards will be lowered on the final model.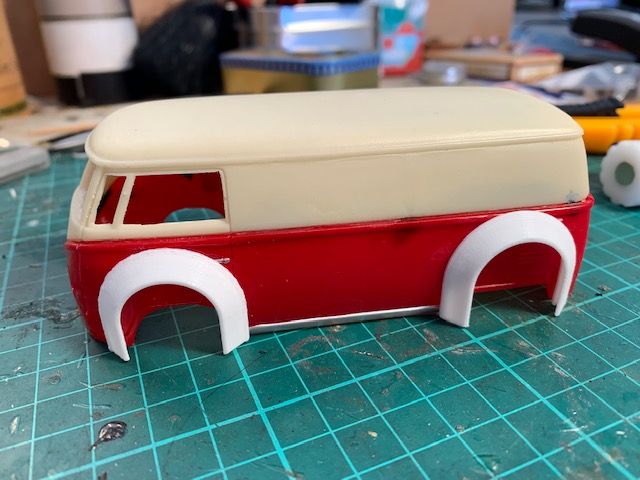 Lots more to do.