Hi all.
I have recently returned from a most enjoyable holiday in Western Australia.
Apart from visiting family one thing I like to do if I can fit it in is the join Syd Miller's racing group at one of their club nights. I managed two this trip.
Syd and his fellow racers always make visitors most welcome so it is a good night out. Cars can be provided if required. They race every second Saturday night from 5pm to about mid-night including plenty of social time. There are usually about 12-16 racers. Races are conducted over two rounds with the first creating the basis for ceding the second. The second round then starts with the lowest qualifiers. The winner of each round progressing to the next. A driver who has a mishap in qualifying can therefore work their way back up the field until eliminated. All race recording is carried out with Race Coordinator which on the 4-5 times I have been has performed very well with only minimal input from the race controller. Mid round Syd usually provides so delicious fare. Chicken pieces slow cooked in his smoker being one of the favourites. Racing is usually completed by about 10:30pm but extra practice or banter is welcome.
The group race two classes each night. On my first night it was NSR Classics and Ninco GT's. The second Slot-it Group C and NSR GT. All racing is at 10 volts but this did not in anyway lower the level of competition. All cars are shod with MJK Urethane tyres. Rubber or silicone tyres are not allowed as they have caused problems in the past.
The track is four lane with a typical Aussie Ferrador surface. I will attach photos of the track if I can. It is situated in a dedicated slot cave at the rear of Syd's home. The cave is adorned with extensive shelves containing just about 1/32nd slot car imaginable.
Regards Chas Le Breton (charlesx)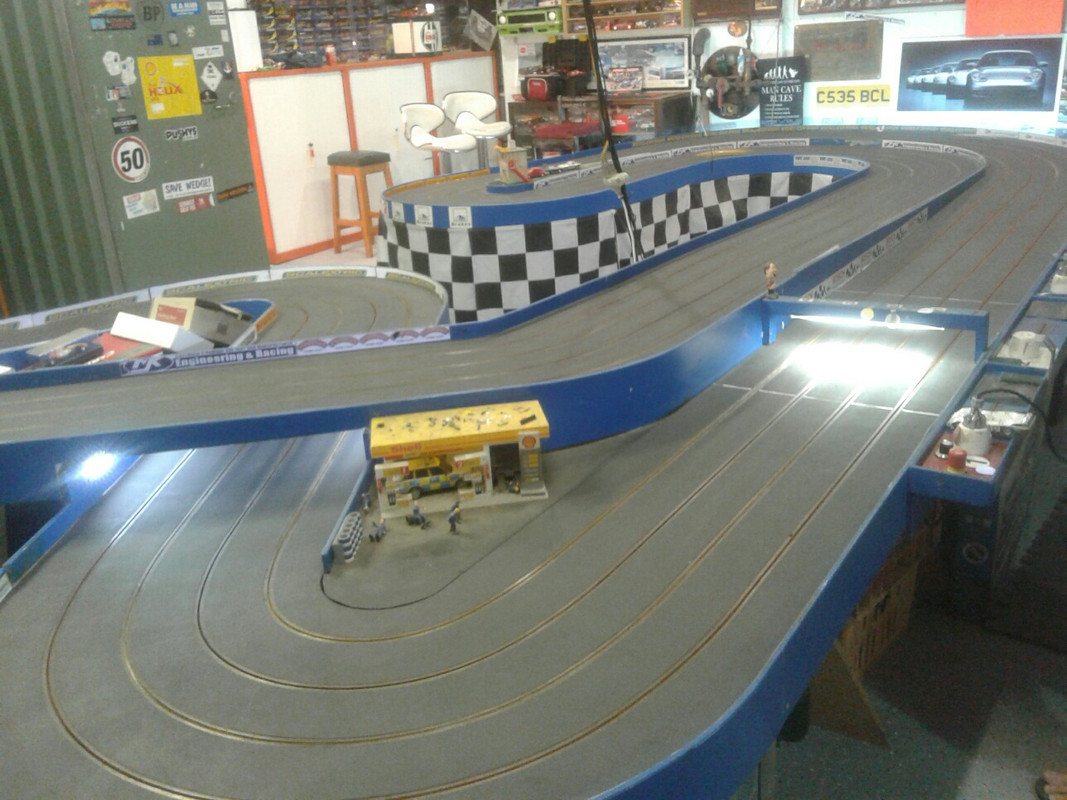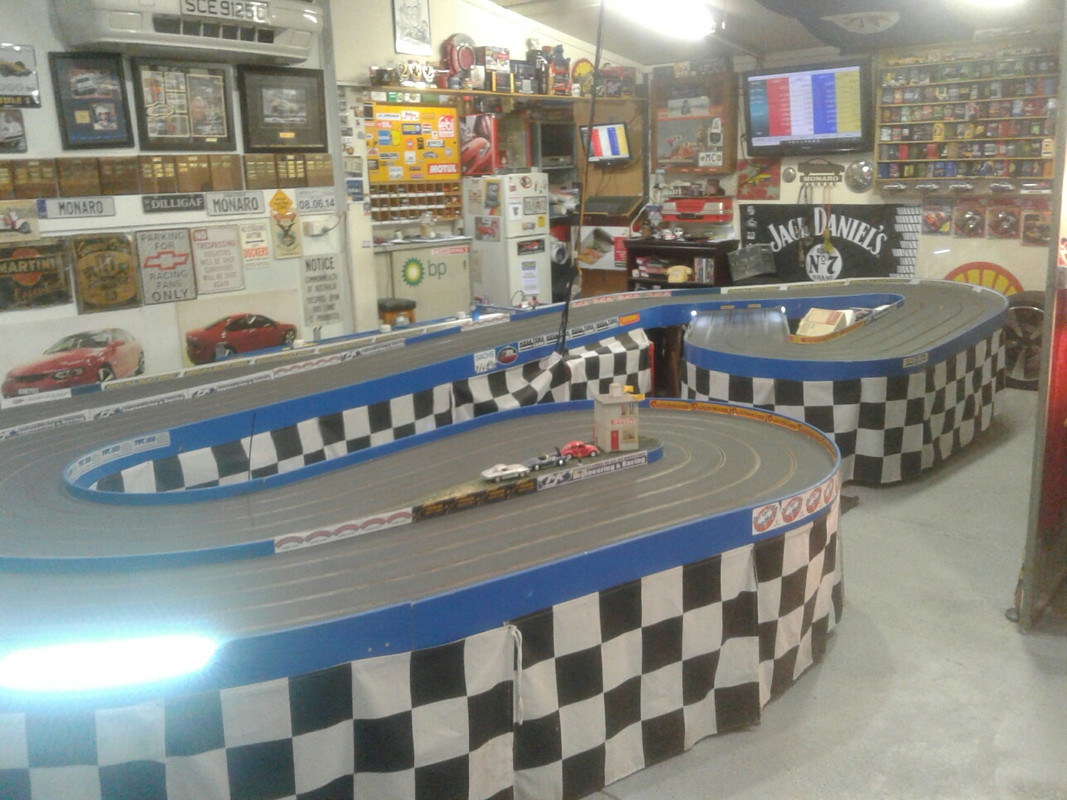 Edited by charlesx, 12 May 2019 - 09:12 PM.