Wanted - 2 X Parma Controllers
Hi all,

I am after 2 used but good condition parma controllers for my kids to use on our track. Prefer 35 or 45 ohm.

Thanks

Martin
Hi Martin.
Good to see you still about.
Cheers Mel
Hi Mel, Still alive, getting back into it a little after a few years trackless. Kids are grown up a bit now and a little more time for myself occasionally.
Yo Phoeno,
welcome back into the madhouse.
Apart from Parma, you may be able to get the DS Systems brand resistor controllers in Oz. Their handle looks just like a Parma for small hand fit.
They cost a bit less than Parma, and use a bank of heavy duty resistors instead of a sleeve resistor, so they are less likely to cook if the trigger is held in one place.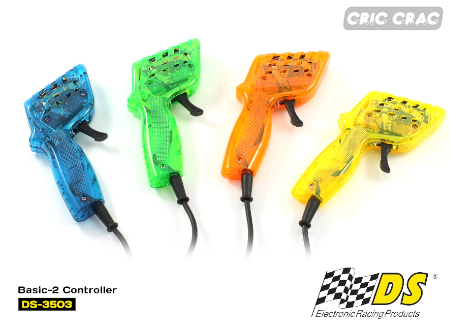 Toyworld here in Canberra stock 'em, maybe they do in Brisbane as well.

Chris.
grt
21 Jan 2019
Hi Martin,
You still looking for second hand ones?
I've been digging out all my old ones recently after acquiring a timber track, and trying to remember where I stored them and what ohms I had, because I was sure I had more than a couple.
Well, I found about 10 of them, some in bits and pieces, and I don't need them all (I got a little obsessed with them a few year back - when I get interested in something, I can go a little overboard at times - a bit of OCD maybe?).
So I've set aside the ones I need, and there are 4 spares, 2 of which are complete and working, with brakes and wired to 3.5mm stereo plugs (same as the Ninco plugs which I think are pretty standard). The other 2 are in pieces, but all the parts are there, including resistors, and I can provide the wiring and plug if needed.
The 2 complete ones have got 20 and 21 ohm rewound resistors (so no wear yet). The spare resistors are a 45 (orig) and a 25 (rewound). I don't have any resistors at 35, and no other spare 45s.
PM me if any of these may be of interest, I was thinking around $20 for a complete one, less if you want the parts to DIY. I can mix and match resistors and handle colours to suit you.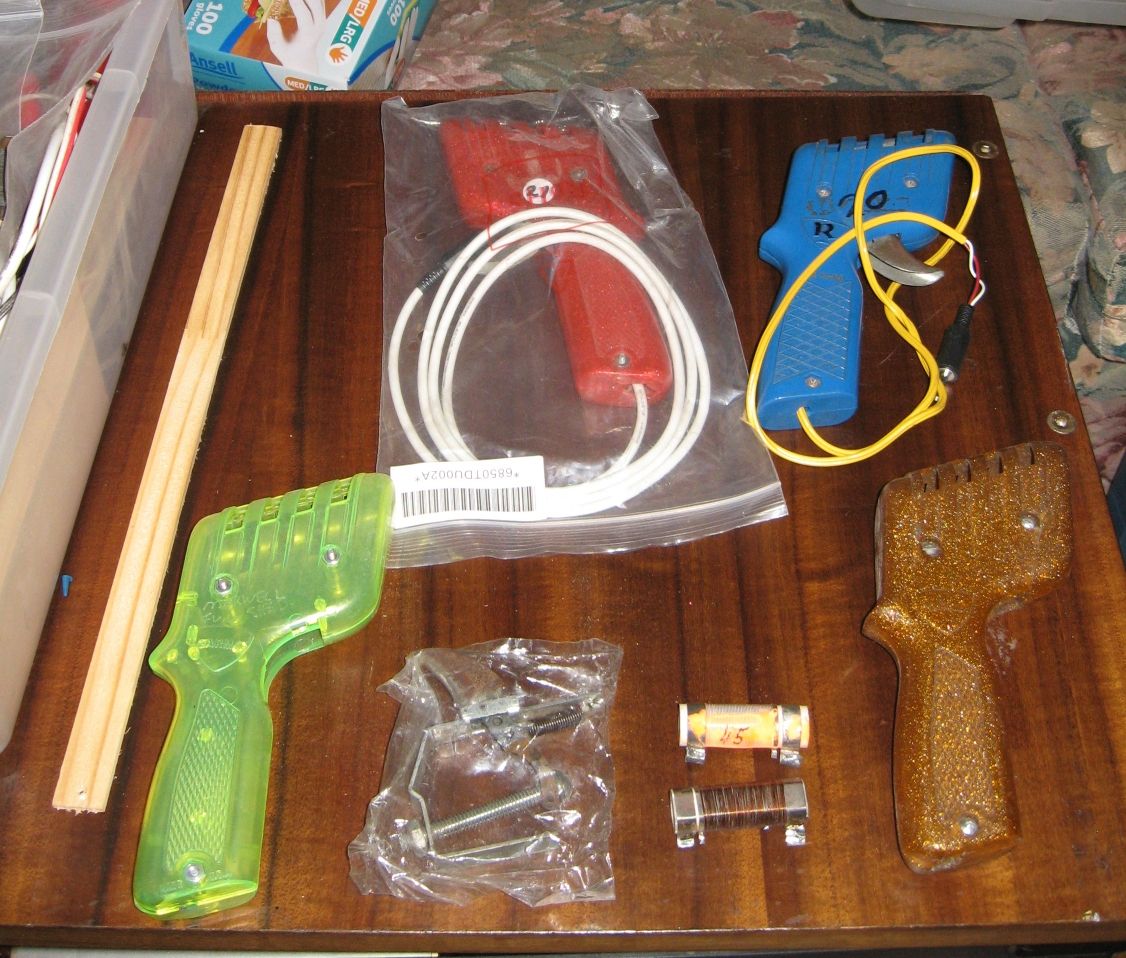 Regards,
grt, on 21 January 2019 - 07:55 PM, said:
- when I get interested in something, I can go a little overboard at times - a bit of OCD maybe?).


Graeme, OCD in slot car terms means buying more than 10 of any one livery - in more than one manufacturer - at a time
- you're all good.