After tooling around with a couple of other Revell VWs, it was time to bash up my last remaining Bug kit
I started with this lot from the parts bin.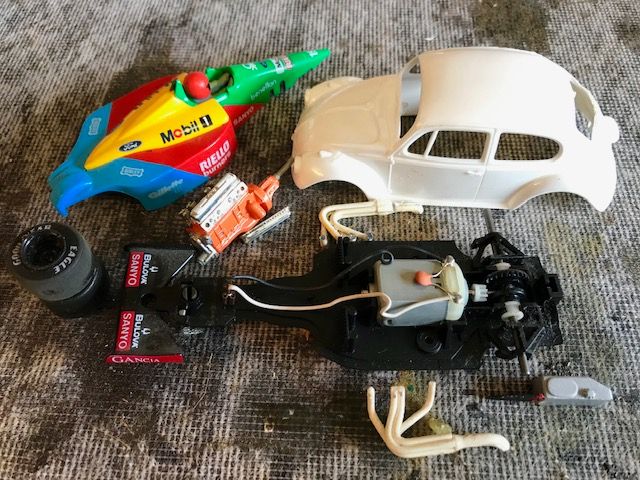 I chopped the roof on the Beetle and cut off the bonnet as well. I used JB weld and cut down paper clips to secure and strengthen the lowered roof line and then glued in a new firewall.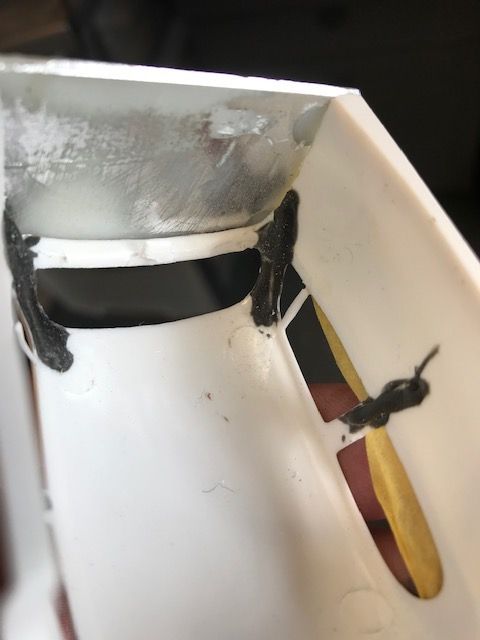 A couple of hours later and I ended up ready for a test fit.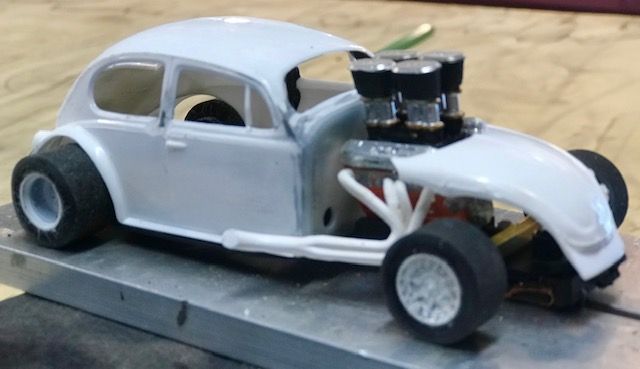 Still lots to go but this was the basic look I was after. I want this car to be a sweet runner and the main challenge looks to be separating the chassis from the body parts and motor to get some body float. At this early stage I am thinking the motor and bonnet may need to be secured to the chassis. Time will tell.