Hi Guys
I thought that while things are quiet (quieter?) around here that I 'd post this thing for your perusal.
I occasionally have a bit of a dabble in 1/24 scale racing and hadn't built something like this before. I started the build late last year for a race at one of the tracks that I attend but ran out of time to complete it. I decided to revive the project in the week before this years event (as I'm prone to doing) and this time got it finished in time, but alas didn't get to race it due to a lack of entries for the class, so hopefully next year.
It's a single rail chassis constructed of 1/16" piano wire and 1/16" K&S brass stock with a retro racing motor/ gear box with plafit pinion and crown wheel. The gear was reversed on the hub to allow a better fit in the gearbox. Motor is the specced BRM 22500rpm motor with specced MJK wheels and tyres. Body is a Sunset Lotus 49B in vacformed polycarbonate from Thunderbird Slotracing.Drivers bust is an MJK Item I believe. and the guide is a jet guide left over from my flexicar days. As you can see the spray job ain't great but was a bit rushed, maybe I'll do another better one someday.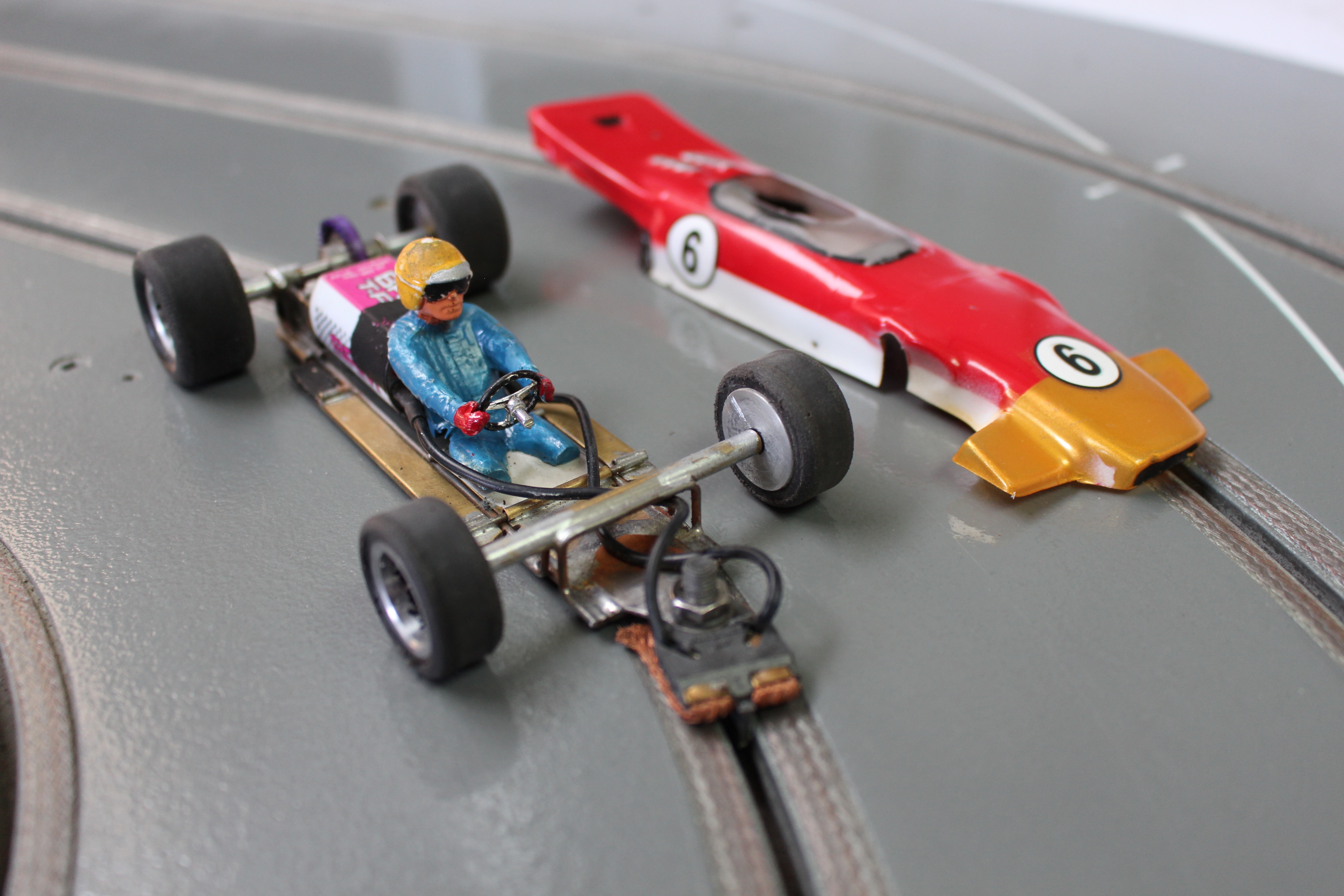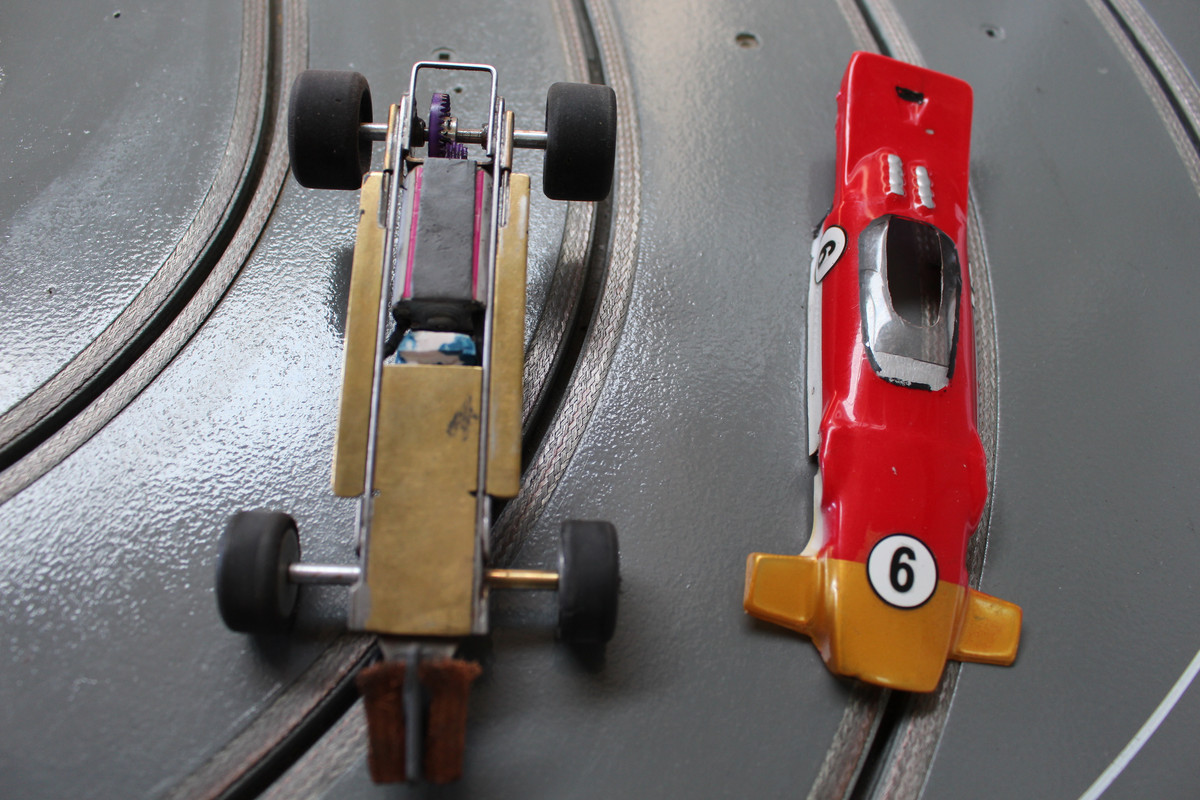 Edited by lenny broke, 26 December 2018 - 02:36 PM.