Policar Toyota Gt86 - For Sets And Sale
Slot.it / Policar have announced that the first livery of the Toyota GT86 will be available in September.
An interesting two way decision is that the stand-alone cars will come fitted with a magnet - being aimed firstly at the
home/toy shop/model shop market, but when they appear later in the Policar sets, which will have a consistent grip
with the C Series tyres, they will be supplied without a magnet
This is the first livery, coming September 2018, There are several other liveries of the GT86 to follow shortly, and
models of another Japanese brand which races in the same series in Japan is following close behind.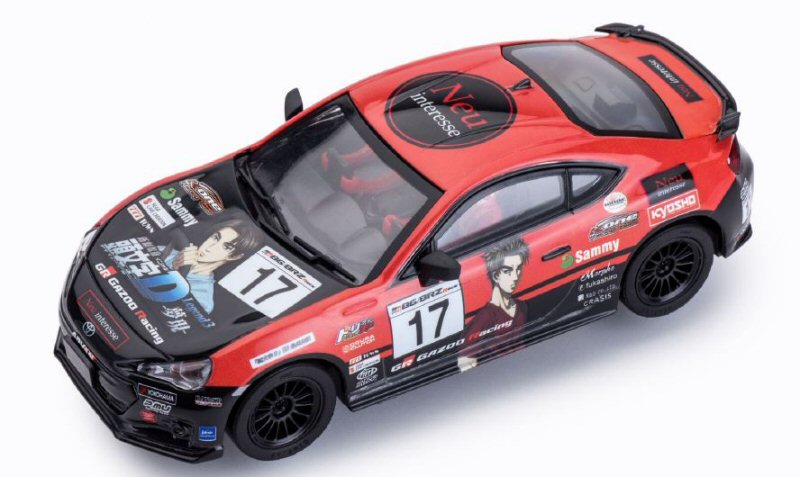 The new POLICAR line of entry level models is a great way to start slot car racing with robust yet properly performing
models aimed at racing at home. We've designed these cars with our younger customers in mind: new, modern cars
with worldwide appeal, lights, a simple one piece chassis, 'easy change' braids, and of course Slot.it plastic wheels and
tyres for a smooth ride. They're the models that will also be featured inside the POLICAR boxed sets.

The cars can be easily converted to digital racing with our digital in-car ICs.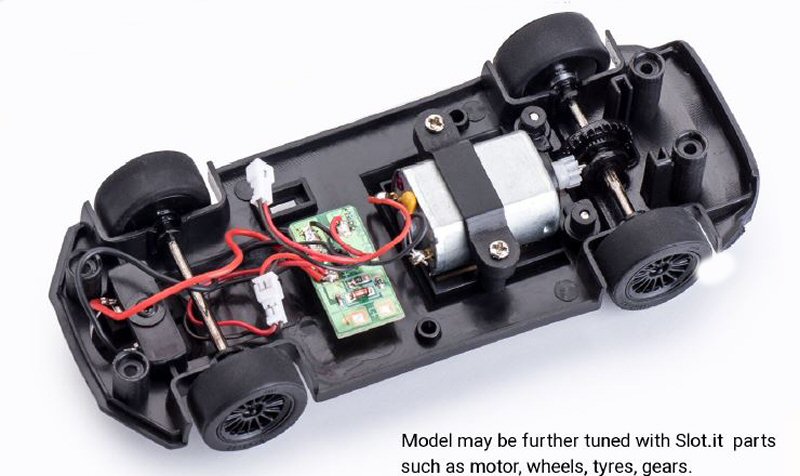 Main features:
• Chassis: rather than the usual Policar/Slot.it chassis, we've opted for a simpler, single piece solution.
• Magnet: the cars are supplied with traction magnet, because it is likely that these models will also be used on tracks
with very limited grip, such as those found in many homes. The same cars, when found inside the boxed POLICAR sets,
will not have a traction magnets, since Policar tracks will feature adjustable power supply and good mechanical grip.
• Wheels: assembled from Slot.it plastic wheels and inserts, to guarantee their roundness, a tried and tested
combination
on all other POLICAR models.
• Lights: front and rear lights will be standard on all these models.
• Upgrades: most Slot.it high performance racing axles, crowns, tyres and wheels may be used.
• Chassis upgrade: a 'racing' plastic Slot.it chassis will be made available for these models, or alternatively, 3D printed
units will be available from our Shapeways web printing service.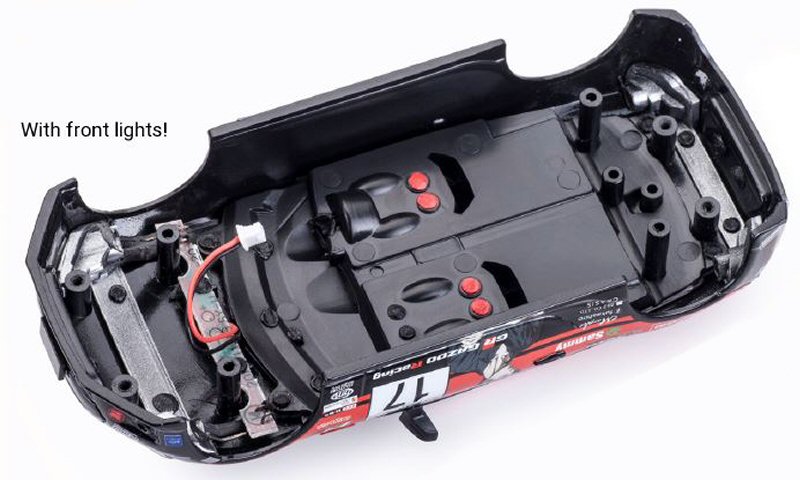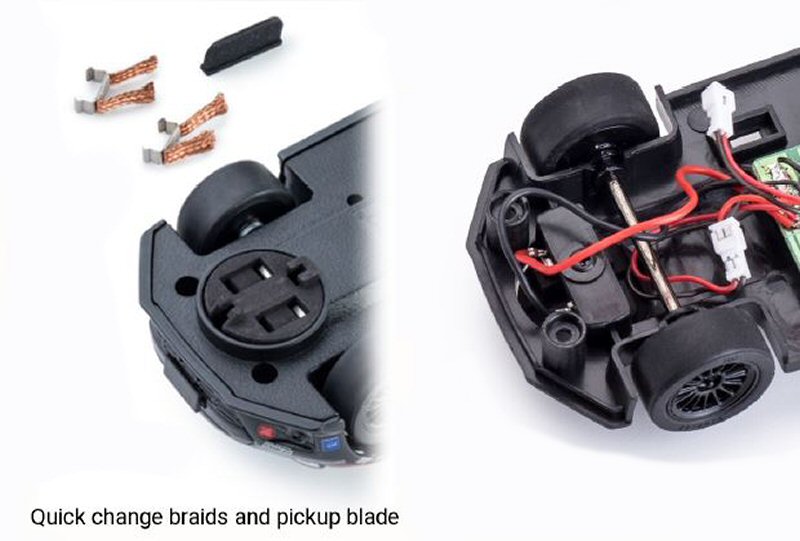 Figured it would only be a matter of time before that car was available as a slot car. Pretty good move as a lot of people who own a full scale one will want to buy one. And there are plenty of them around.
GRUNZ
04 Jun 2018
I hope that they will produce also the GT4 version that is competing in the British GT championship this year.
What is that big board on the chassis? Just for the lights?
I find it funny that Slot it are making cars the way Scalextric have been for years. Respect.
GRUNZ
05 Jun 2018
It means that scalextric had it done right for ages ;-)
On a serious note, not that slot.it is in the track business they will start selling slot car sets.
To keep the final price low, they need to have "home" version cars.
They will sell a separate chassis for allowing tuning.
I think it is the right move....as I collect cars I would not mind just to have the home version of most of their group C and DTM cars.
The one piece chassis and all plastic wheels is simply a price-point factor for entering the "toys" market with sets and spare cars.
They are in fact using some of their own mechanical parts which are still a better quality/system than most products sold into the same home market. So it seems to be a winning combo.
- I hadn't thought about the saving for collectors Gio - that's a useful point.

And for the record: - the prototype drove very well on regular Ninco track without magnet a year back when I was in Reggio, and they have made improvements since then for the cars you may have seen on video at Nurnberg - and to the track system over stock Ninco.
GRUNZ
06 Jun 2018
The last breed of scalex car (in line, standard wheels, and tray interior) are pretty good out of the box without magnets.
This slot.it release is following the came concept with some improvements: push-on plastic wheels and removable front axle (a la Carrera).
Unfortunately, this specific version of the toyota does not fit any class that we have at the moment.