Quoting their website.
NSR's objective is to make a Classic car using modern technology, so high tech 'Ready To Race'. It needed to be competitive straight out the box.
The Porsche 908/3 is an innovative model with high tech components, highly performing on track still respecting the scale modellistic aspect."
So to translate their english translation, "
We have made a car focused on going snot fast
"
The first livery was as is so often the case across brands in the slot world - not going to win the beauty pageant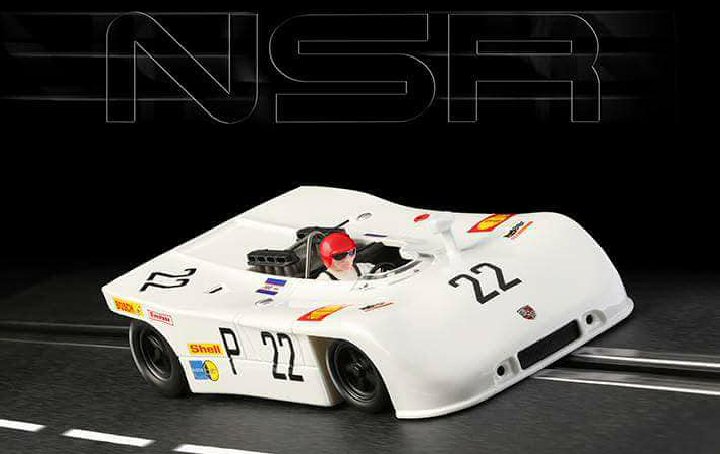 The second take; which has come along just a few weeks later is now here
All reports I have seen, say this is possibly their quickest classic sports model.
There are some changes to the mechanics which it is worth knowing in advance if you need to change any parts
The pod is a little different - note the cut out at the back, in step with the convex forward protrusion on the chassis
A new axle bush with minimum contact area of lowest friction. The motor is the usually shark 20k with slightly angleset sidewinder
It will be very interesting to compare results alongside prior models when the NSR Classic is raced in Nelson, NZ injust a few days