If you hate fantasy liveries - look away now. For the rest of you, serious eye candy follows. The Sideways Lambo in flat black "Carbon Fibre" livery
Said to be available from late April in our part of the world.
They have fitted, for better or worse, their more powerful Raptor motor to these - rated

21,400rpm, 350gcm @12vdc, for 18.8 watts power
instead of the "Baby Raptor" motor that they fitted to the other three models - rated
17,000rpm, 245gcm @12vdc, for 9.8 watts power
That's a pretty massive margin of difference - 25% more rpm, but 90% more actual power.
Gearing is the same, so the torque will be massive. With high gripping tyres, I think you may need chassis and pod upgrades to "Hard"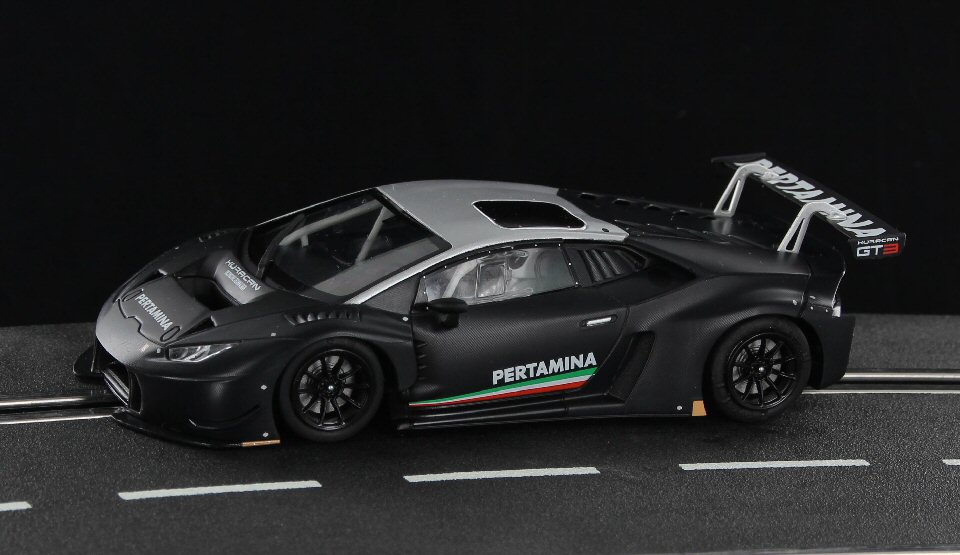 It comes with a Key ring, so next time you park your Toyota Yaris outside your mate's, you can wander inside; throw these on the table; wait for the
green then go into denial when they look out the window.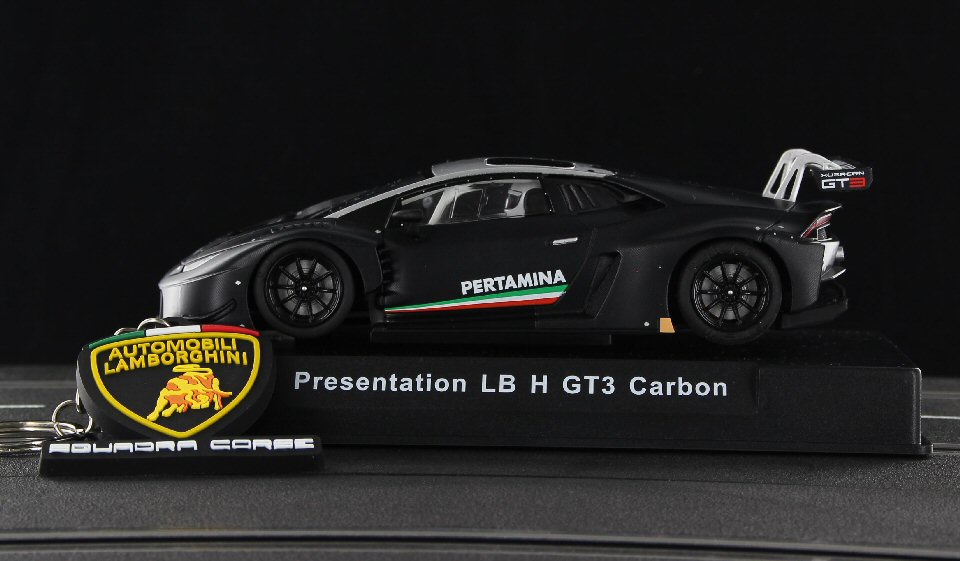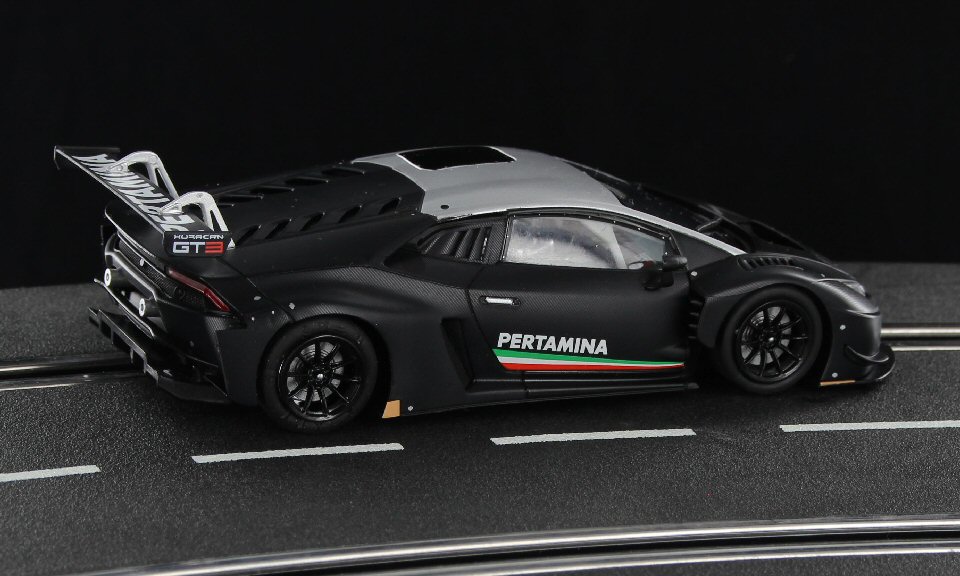 The surface finish looks stunning - in the shot below you can see that carbon fibre texture effect.