It has been two years since S.R.C. announced they were to make the McLaren M23 F1 car in Yardley livery.
But by golly, now it is finally here, the fit and finish, and the drive train do look pretty good. Production just 1,000 units
Best bit for kiwis is, it's a "Bear" livery.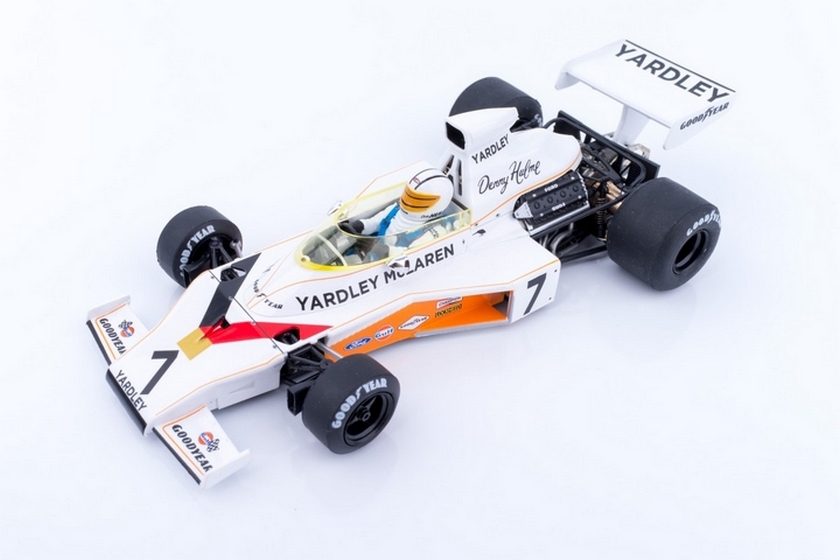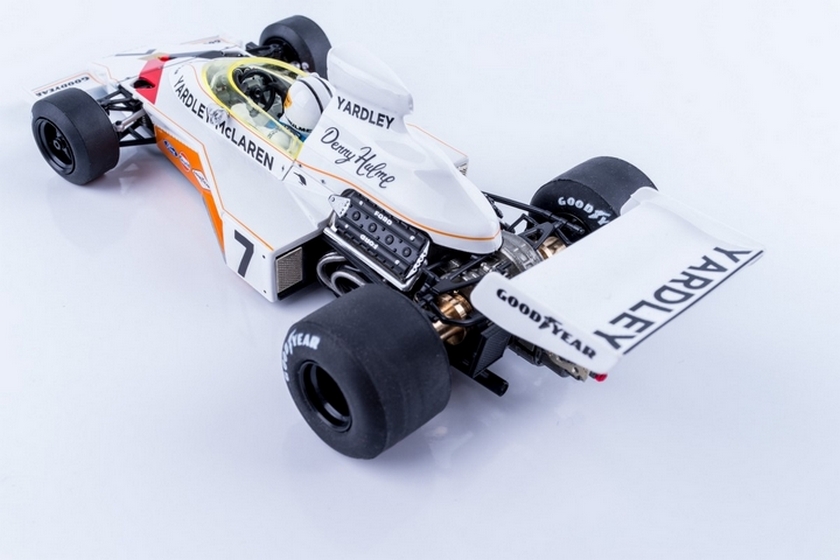 They have altered their mechanics from the Fly-style angle offset used in their Ferrari T4 and Renault F1 cars.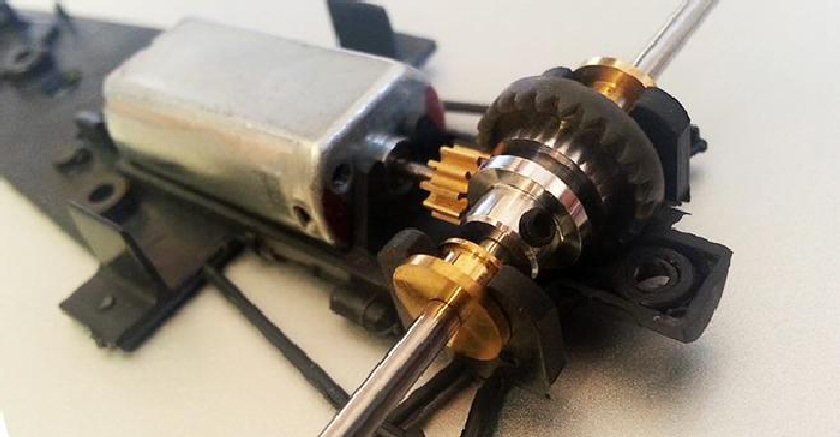 Yes, those front wheels do turn - in previous SRC F1 cars, the turning has not been especially precise, we will have to wait report of
how well the front end drives.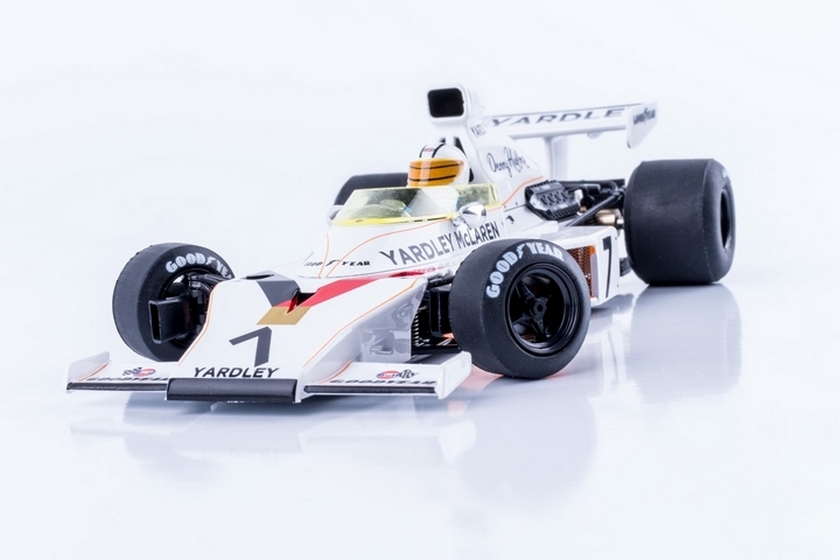 It all looks pretty special to me. You will need deep pockets though, at 80 plus quid from the pom-shops and $149 from Australian shops
It might be gracing more shelf-queen displays than F1 class races at clubs. Even underneath detail is very good.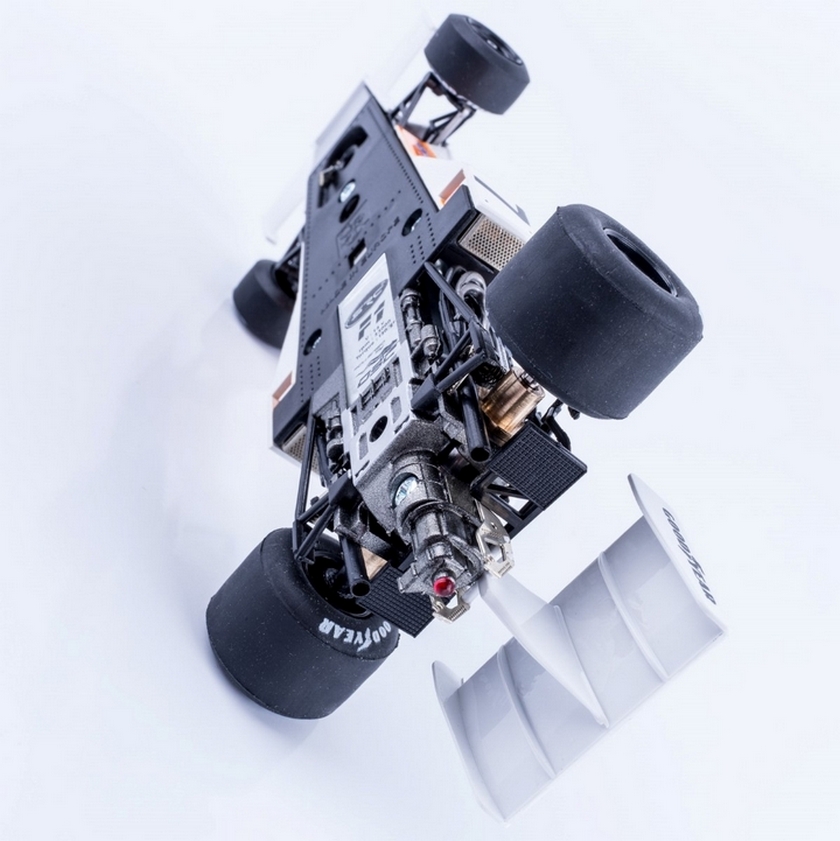 Looking forward to getting my sticky little paws on this one. At 1973 it is between 1 and 3 years younger than the Policar releases.
I imagine people will run them side by side for period F1 racing.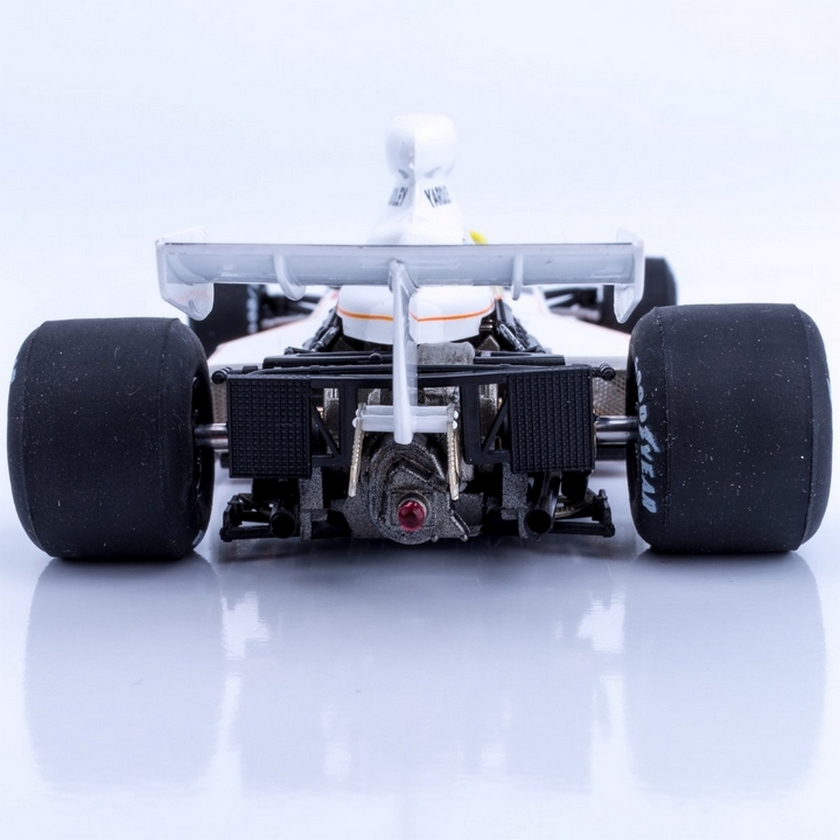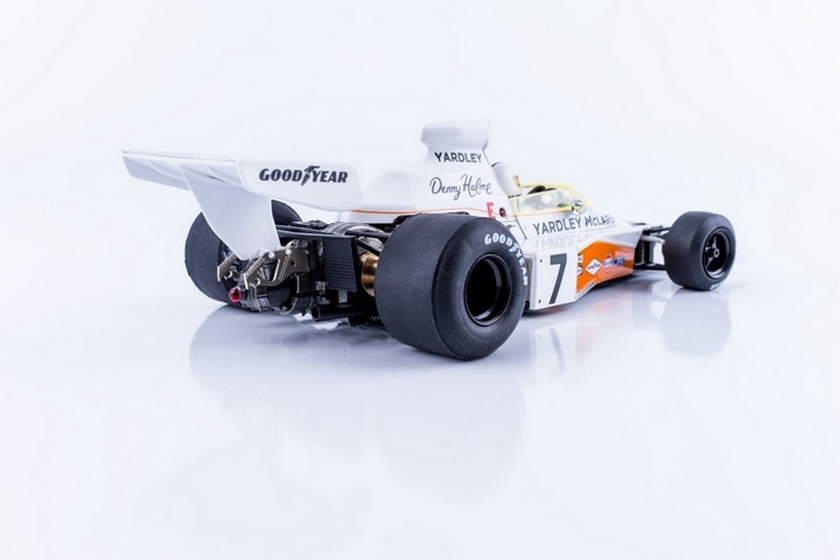 It looks better detailed than the pictures I have seen of Scalextric release. Anyone out there with both examples?