I had to wait a year or so to score a good cheap 935 body to work into a Revell bug kit I had on the shelf. I've never been a fan of the Carrera Kafer model so always wanted to do this build.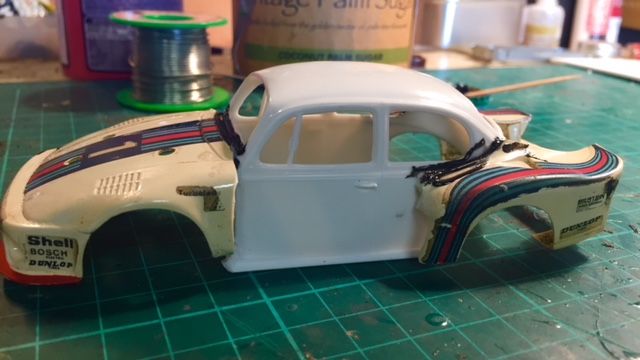 There's going to be a lot of work going forward, and the donor bodies aren't in scale 'synch' but here's hoping it turns out like I see it in my head.
Edited by slotmadmac, 29 July 2018 - 04:02 PM.