At the request of a forum member I shall do a review of my new black arrow ferrari 458 gt3.
As an avid fan of GT3 racing and motorcycle racing I couldn't fight the temptation any longer and purchased the Valentino Rossi liveried 458.
The car comes in a black box. Personally i'm not a fan of this, i like to see my cars in a display case (although i am not a collector), that way when i open the draw were i keep them i can immediately see which car i want to use. If you have 4 of these you may want to mark the outside of each box so you know which one is which.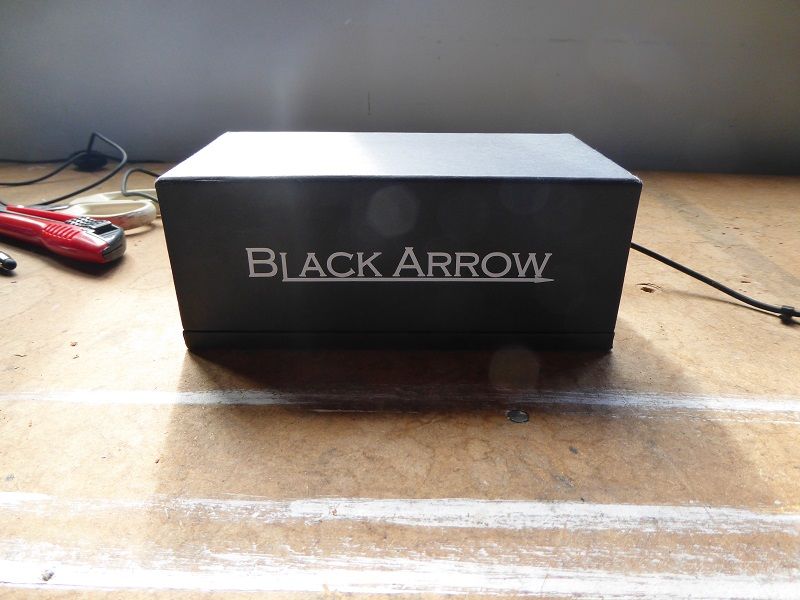 Upon opening the box we find a half prepared chassis. Look in the lid and the body is wrapped in some nice foam.
Under the plinth you will find all the goodies to complete your car. So is this a kit? I dunno, but as a racer i quite like the fact that i do not have to disassemble a new purchase to prepare it to my set up requirements.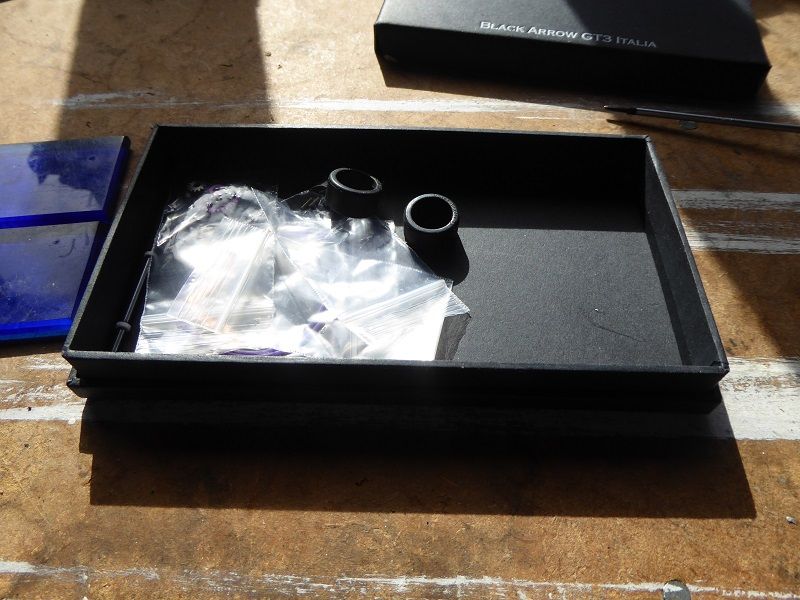 The stock motor is rated at 28k, I have read that most owners swop out this for something more mild. I have opted for the NSR 21.4k motor and have used the axle, spur gear and pinion from NSR also.
I have had no issues with this transplant which all went together smoothly.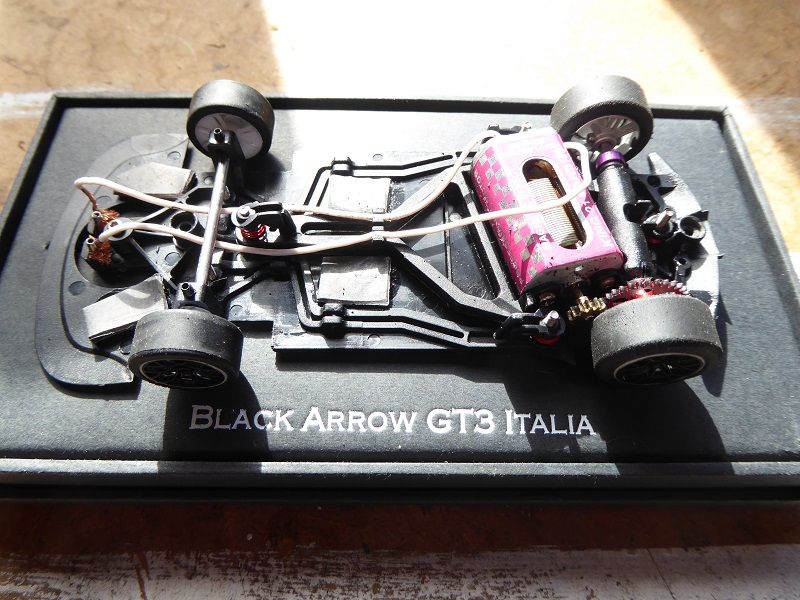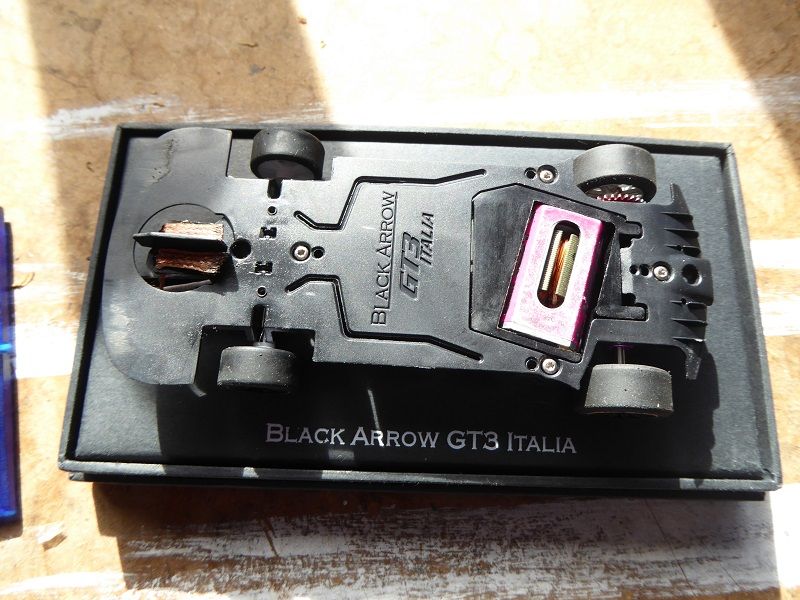 The motor pod is fitted with suspension and looks and works well, although i trued and glued 20 x 10 supergrips onto the aluminium rear wheels, i should have fitted 19 x 10 as there is some tyre rub when the suspension does its thing. Not a problem for me as I like to run a firm set up on my wood track.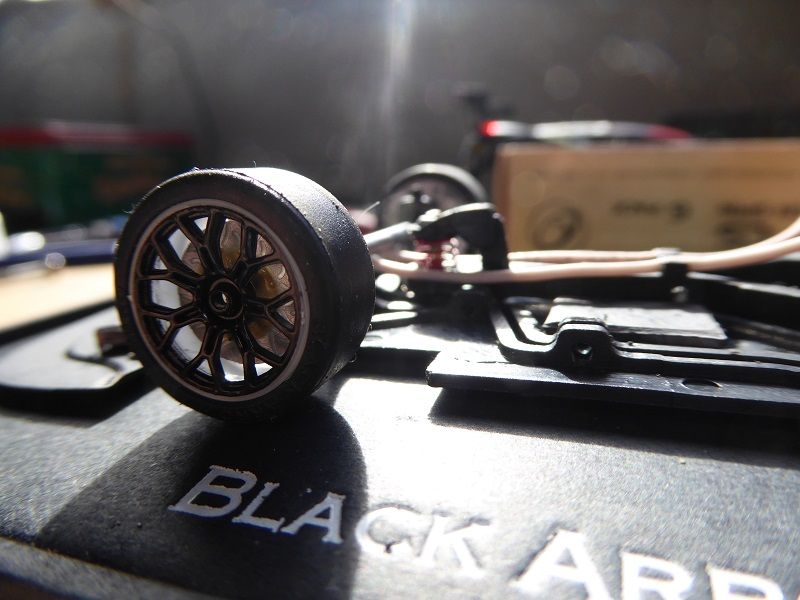 The finished article...
The on track performance is stunning. My NSR Audi R8 fitted with the exact same set up has a best lap time on my track of 7.44s, the Black Arrow Ferrari got down to 7.29s and thats without some fiddling with pod tightness and body float so i do expect that time to come down.
I have probably missed some basic facts and figures for this car so please feel free to ask some questions. The clock is ticking for the start of Bathurst!!!
Cheers
Edited by branco, 09 October 2016 - 09:22 AM.