World Rally Proxy 2014
Round 11 - Nuggets Hill
All the cars have just been cleaned, bearings oiled, gears greased, braids cleaned and treated with Inox.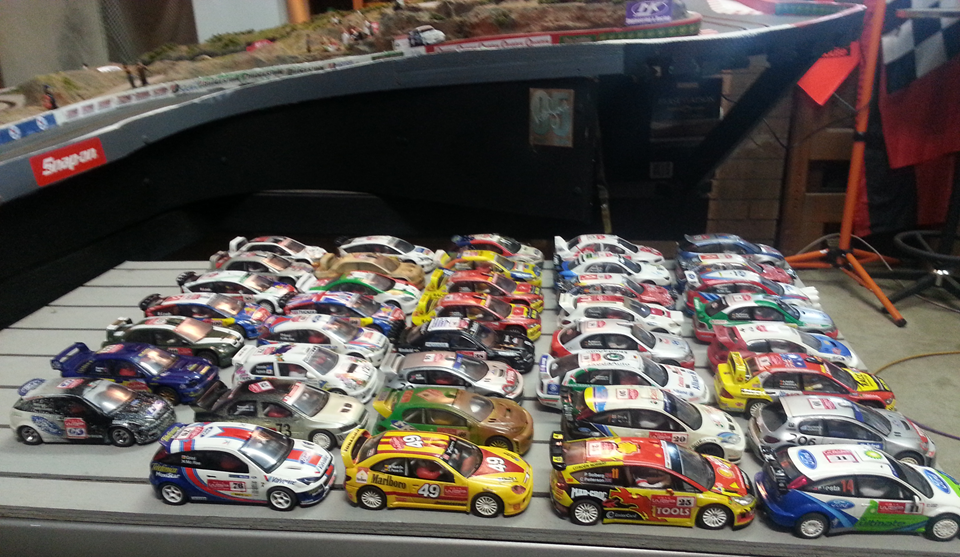 All but two cars performed well around the Mount Salt Panorama track during 2 - 3 laps testing.
The two were mine and Matt Tuckers.
Mine had a small piece of ballast up against the front wheel and had been there a while looking at the wear on the tyre
then later found a rear wheel loose. All now fixed and flying. (run the motor in Red Bull for a while)
Matt Tuckers car was struggling to get around. Found a rear tyre rubbing on the body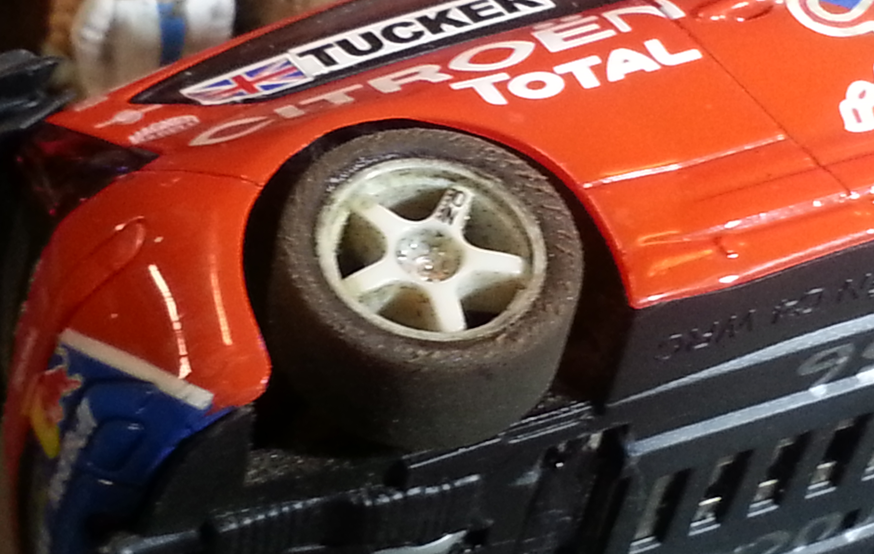 Note the tyre wear on the side (after being fixed). Some of you probably wised I hadn't fixed it
(Sorry Matt
)
Cars are currently being loaded for their 1hr trip Nth West of the Mount Salt Panorama Circuit to Nuggets Hill in the morning.
The questions you should ask yourself "will my car make it up the mountain"
. . . . "and how will it handle the hump"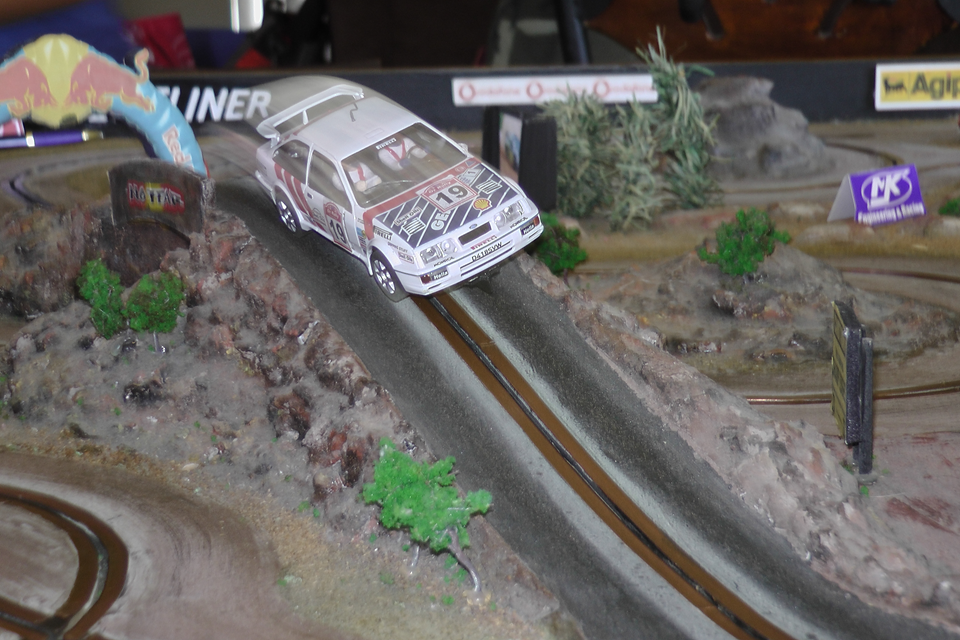 I imagine it will be a late night tomorrow (Wednesday Oz time) so results will be posted sometime Thursday evening.
With 2 rounds to go after this round the 2nd & 3rd podium places are still up for grabs (maybe 1st as well if #66 dies tomorrow
).
4th to 10th place finishes in the series will receive a gift and as well 20th & 30th positions, so best of luck everyone.
Edited by Ontheflipside, 21 October 2014 - 10:38 PM.