I have just started building cars for this years VRAA series in North America so I thought it might be of interest to some of you to follow the build and see how it all turns out. They are basically the same build as a Tasman Car
This year we are going to be running Brabham BT 7's (or 11's).
So the first step for me is to get the body. I had one of the old Atlas Brabhams that I tweaked a little and then made a mould of it.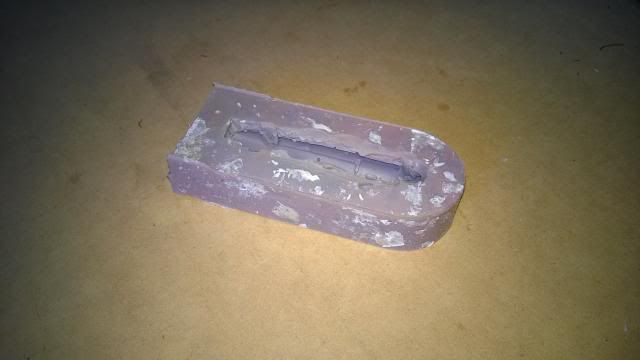 Now for some resin.
I forgot to get a photo striaght out of the mould but it looks a bit like this and weighs in at around 9 grams
The Atlas body is a bit of a hybrid between a BT 3 and a BT 7. I'm going to cut off the rear to make it more like a BT7.
Here it is cut down. I have also "thinned" the body as much as I dare. From around 9 grams out of the mould it is now around 4 grams. I have also cleaned up all the openings. I put on a shot of primer to make it show up better.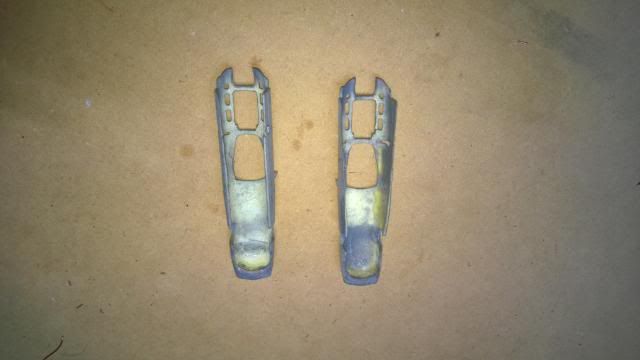 Here is the body sitting on a test chassis.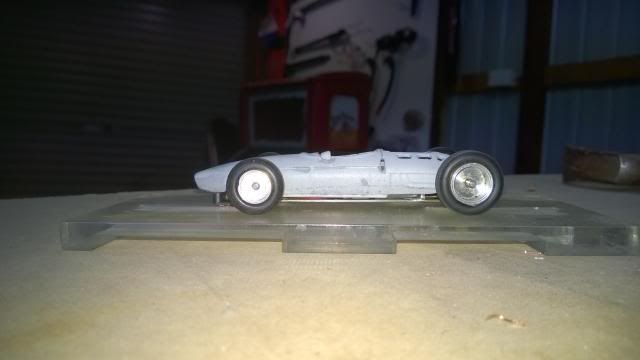 This is a chassis I built using techniques and tips learned from others. Particularly useful was the series of how to video's by Matt Biedermann from the USA. I can highly recommend these if you want to learn some things from a really good builder. If you don't have them already PM me for a link to the video's .
Using a chassis like this helps me make sure the car sits right and that things are going to be in the right place.
Now I will start to get the other bits together. Windscreen, driver, roll bar, engine bits etc.