Round 1 of the Tasman Cup gets underway this coming weekend.
I am working out of town until Thursday so the schedule will be as follows.
Friday: Collect all the cars and head down to the Southern Loop.
Saturday: Scrutineering and tech inspection.
Qualifying.
I'll try and post up details of the tech inspection with the qualifying results.
Sunday: Raceday.
Format. There will be 2 drivers. Each car will be driven on the middle lane in each direction. So we should have 4 heats. If time gets away we may reduce that to three heats.
The photo below is how the track was. The middle lane is still the same. The outside lanes now form part of a rally track so when you see photo's of the race you will have to picture the middle lane only.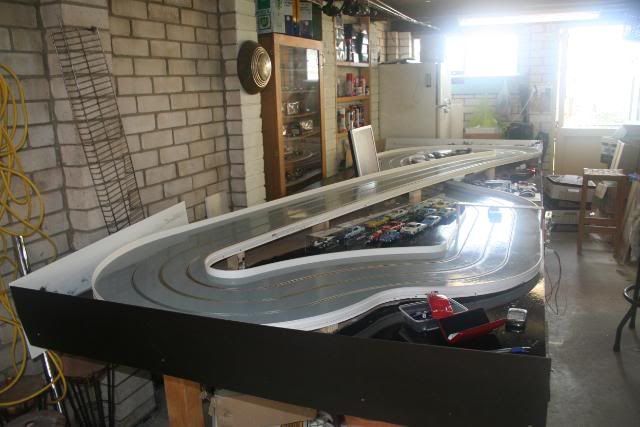 Location: Cape Paterson, Victoria, Australia
Length: 9.083m (29.80')
Surface: Routed MDF, Gloss enamel surface recessed copper braid.
Power: HWI-1288 0-15A, 5-15V. Track will be run at 12V.
Controllers: I use a Professor Motor but the drivers will use their own.
Timing: Trackmate
Best Tire Choice: Rubber or Urethane