Hi all,
My latest creation is a combination between Fola (Slotfabrik), Sebastian (DoSlot) and myself. Fola was commissioned to do me a McLaren (provided it was done in a Gulf livery) of his choice. I also wanted the lightest body he could turn out, but with all the bling that he could throw at it (super light interior and lights). In the end he totally surprised me - even after I had added some reinforcement around the inside front section and glued in the body mounts - I still had to add 16grams for the body to be at legal minimum. Feast your eyes on Fola's magic: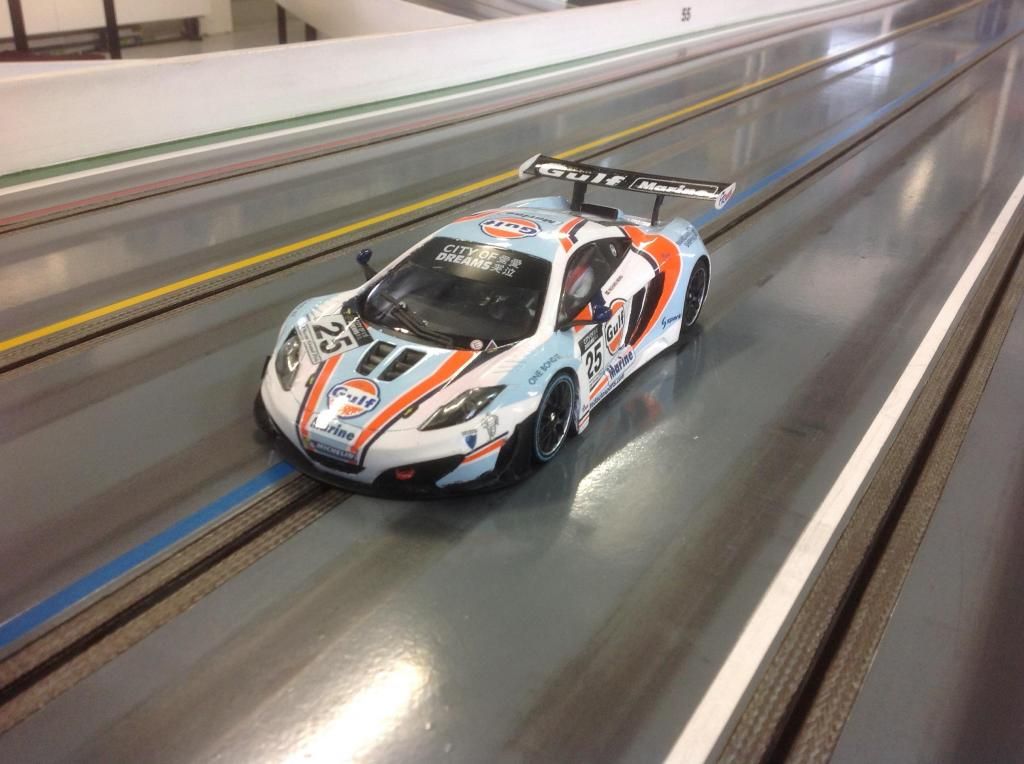 .....side on...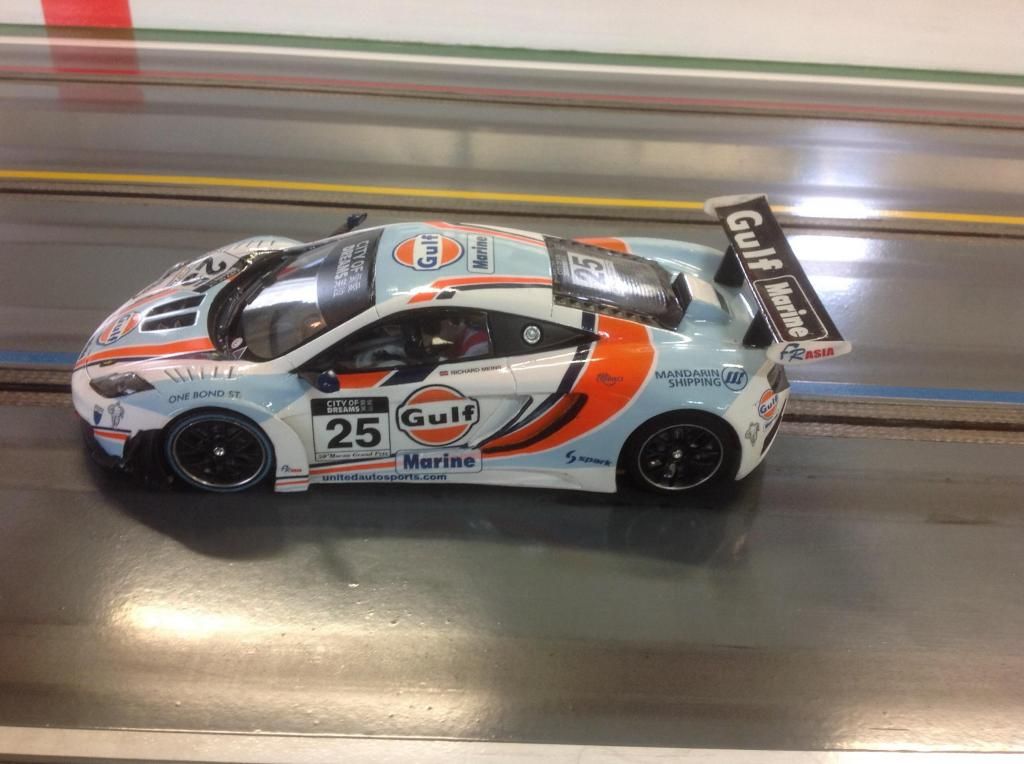 ...can't show it here, but it even has exhaust flames on braking...
And finally Sebastian worked with me to design our latest 'RedFox v1.0' chassis. The idea was to end up with a rolling chassis at 115grams. Together with the body of 45gram I wanted a total outcome of 160gram. The Fox motor is not great at hauling heavy cars around EE.au (or any track where acceleration and braking is part of every lap), therefor the 160gram total weight was not negotiable. Sebastian spent many hours machining as you can see and therefor anyone wanting one of these will unfortunately have to pay for that. Have a look at this master piece:
Of course beauty must also be functional and the only way to prove that is to race it ..... and win. Which I am delighted to say, it has done in it's very first outing. In practice I managed to drop the best ever MGT lap around EE.au from 5.922 to 5.836. This allowed me to take it a little easy and be nice to my beautiful McLaren, but still beat the competition during the race.
Some of you may ask why spend so much - well I agree, no point. This class has become all about deep pockets and will be the domain of a few when it comes down to it. Personally I think, like always, at the pointy end it comes down to money and skill - which can be made a lot more acceptable if we cap it somehow. After all, Jason and my Scale Auto Porsche bodies shod with Plafit 1700 and RedBack chassis are only just off the McLaren's pace......and cost at least $200 less...and for that alone they are more enjoyable to drive.
Cheers,
Jan
Edited by Springbok Racer, 30 June 2014 - 07:30 PM.