G'day Guys,
Here is the proposed schedule for the Tasman Cup Races.
Exact dates will be confirmed by each host.
I hope I have all the track info correct. If not could the hosts please let me know.
Round 1-Southern Loop Raceway - VIC Stu, slo1quick Start April, 13th.
Round 2-Shelmore Park - Tassie Phil, kalbfellp Late April on.
Round 3-Gotham Park Batcave - Tassie Bruce, Boss 302 Mid May.
Round 4-Semaphore Park - SA Alan, Lenny broke. Late May/early June.
Round 5-Marsden Park - NSW Terry, Newso Start –mid/late June.
Round 6-Cheltenham Park - VIC Alan, Stubbo early/mid July.
Here is the info on Southern Loop
Southern Loop
Host: Slo1quick
Location: Cape Paterson, Victoria, Australia
Length: 9.083m (29.79') Lane spacing 90mm (3.94") Lanes: 3
Surface: Routed MDF, Gloss enamel surface recessed copper braid.
Power: HWI-1288 0-15A, 5-15V. Track is usually run at 12V.
Controllers: Professor Motor
Timing: Trakmate
Best Tire Choice: Rubber or Urethane
Lap Record: 2.695 by a Tasmanian!!!!!!!
Last years fastest lap by a Tasman Car 3.338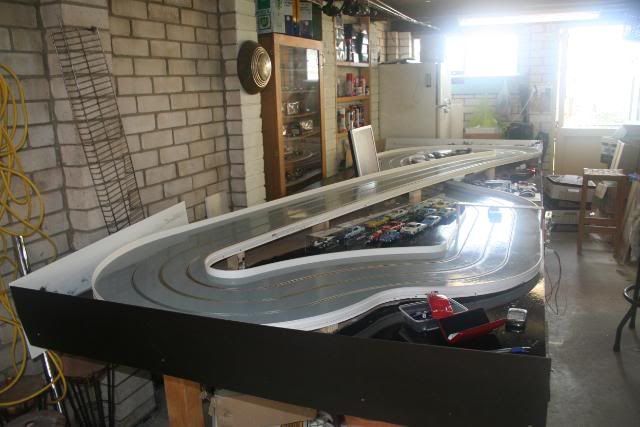 Other fastest laps from last year were
Cheltenham Park 6.860
Shelmore Park 6.695
Gotham Park 6.416
Semaphore Park 4.775
Marsden Park. 4.708
We like to call our tracks park down here.
Pics of the tracks can be found here
http://www.auslot.co...ck-information/
Edited by Stubbo, 05 April 2013 - 08:49 AM.