Hello all
I have started building my new track. I decided to call it the Blue Ridge Parkway.
I was looking for names and came across the actual Blue Ridge Parkway and decided it fitted with what I wanted for my track.
I looked up 'Parkway' and in the US "
the word was expanded to include limited-access highways designed for recreational driving of automobiles, with landscaping. These parkways provided scenic routes without very slow or commercial vehicles, at grade intersections, or pedestrian traffic.
Sounded just what I wanted a scenic place for recreation driving. The
Blue Ridge Parkway
seems such a lovely place, with some nice scenic elements. As I am also incorporating a model railroad in the space I might call it the Blue Ridge Narrow gauge line and use some of the scenic elements like the Mabry Mill and the old farm houses,
Here are the some early build shots with my chief router and foreman
and a video of a battery powered car doing a lap.
(The car doesn't grip on some of the tighter turns)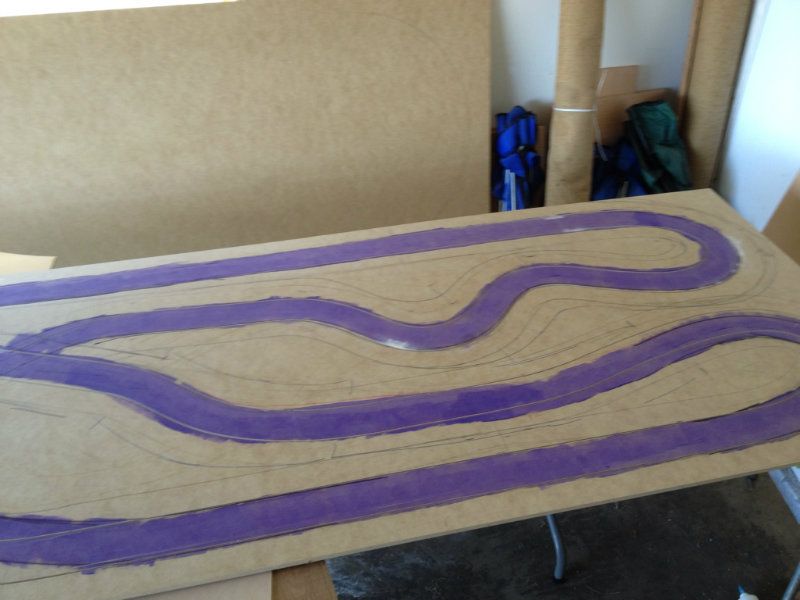 Will keep posting updates here
cheers
David