Hi fellow competitors and organisers. Have been enjoying watching "Another Blue Car" evolve so here is my effort to date.
Project is T53 Cooper Climax No. 47 (Bruce McLaren) so I hope I can do my hero justice.
Have car to very basic stage and given a run. Appears OK but time will tell. Scratch-built brass chassis using BWA motor and guide mount plus wheels, Solabotics motor, MRRC/Slot-it gears, Paul Gauge or Dart Hobbies tyres and Munter resin body..
Have now started building suspension componets so wish me luck. Rather fiddly. Still have body miounting system to work through then paint body.
Progress photos to date.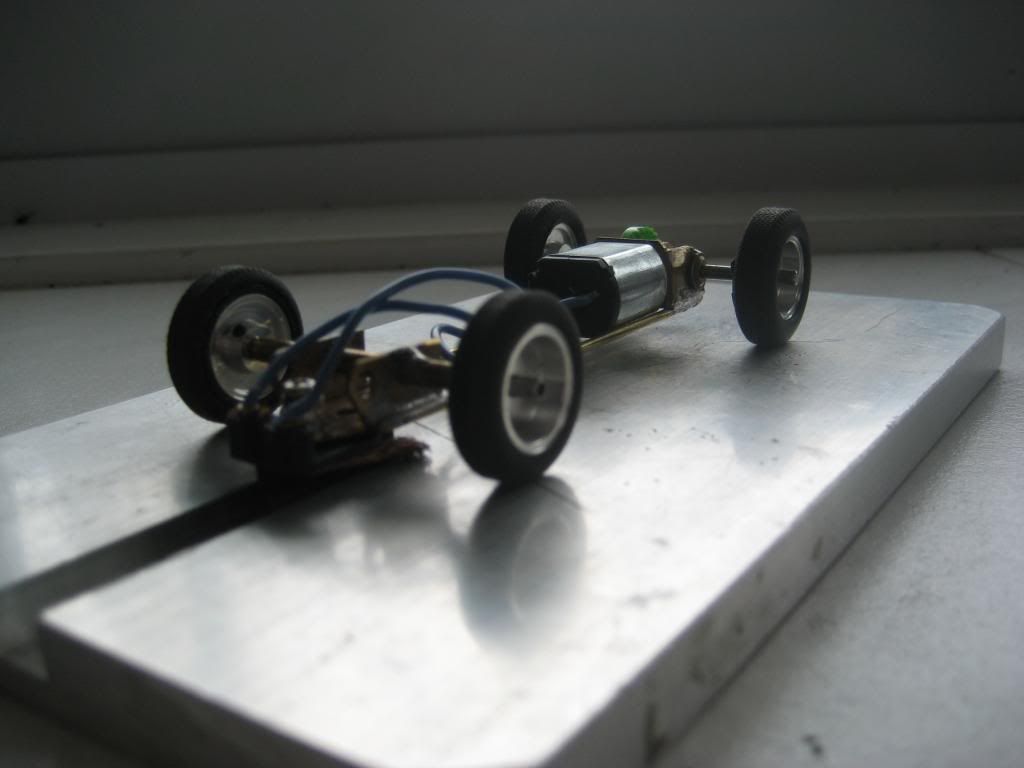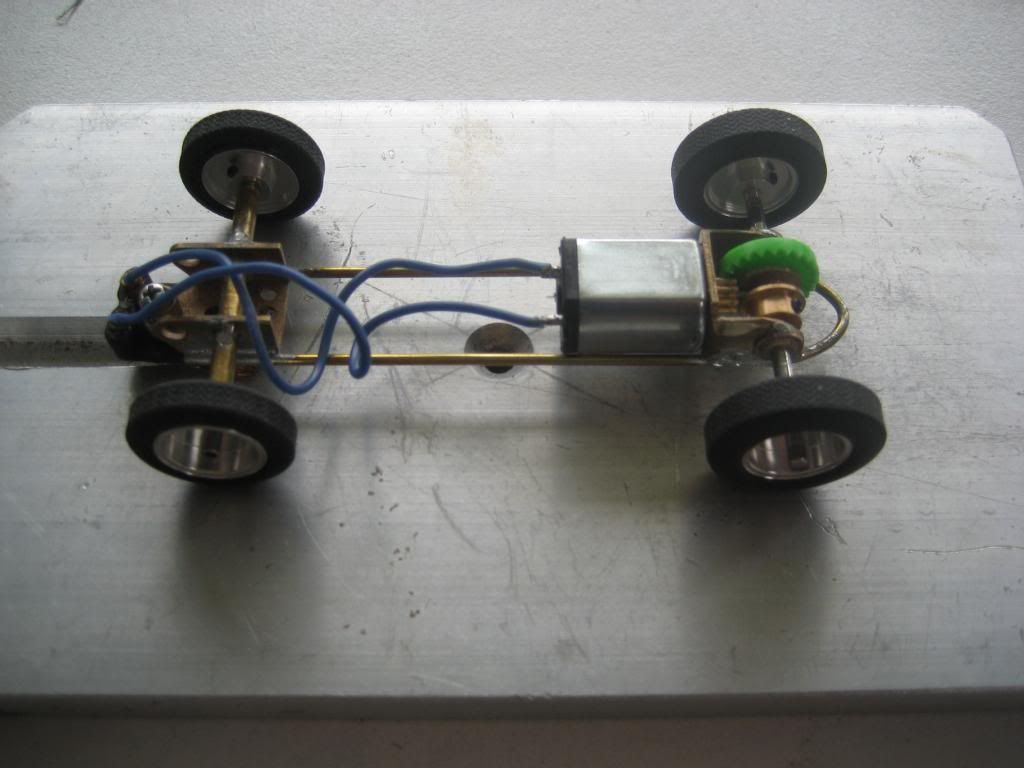 Regards
Chas Le Breton (charlesx)