Yes, after the success* of my other cars, the next one is a 1981(ish) GMC van. Like the '77 Dodge this one is based on a model kit rather than 3D data, but even then it's never simple...
I eventually found a 1:32 kit from an auction site, there were a few different ones made through the '70s and early '80s but I particularly wanted one without a side window. This one came over to England eventually and I sent it off for cleaning up and prep work for moulding.
The custom work is the roof spoiler and special wheel inserts which I made up with a few luchtimes on the CAD system and then got 3D printed. There's also a vacform interior and fender skirts with front spoiler moulded into the main bodyshell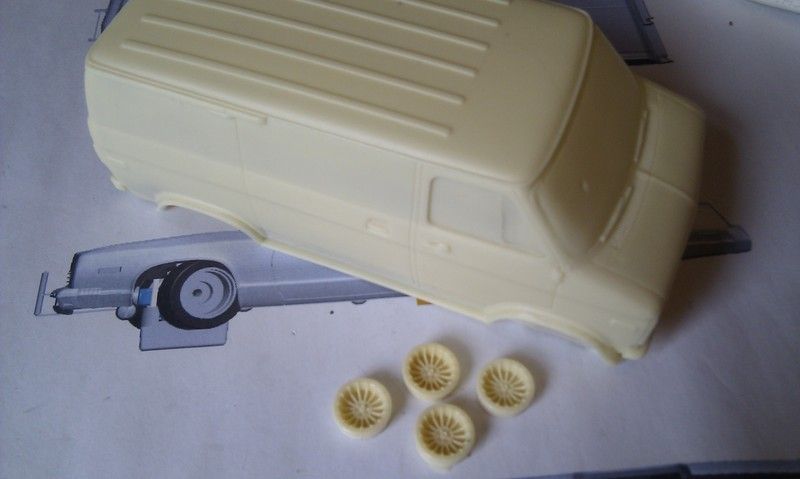 The tiny front and rear overhang meant my original chassis didn't fit but the new compact chassis does and there was a huge sigh of relief when it worked last week under the Dodge Monaco and Cadillac limo!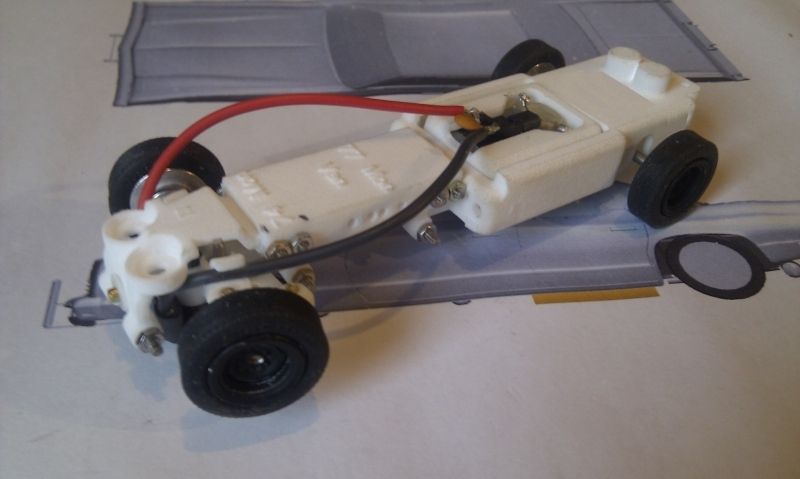 The new chassis is easy to build, it's almost done this afternoon, just the guide and wiring to tidy up. As well as being wider, this van is of course much taller so my usual body posts don't reach up to inside the hood and they certainly don't go up to the roofline in the back. I fabricated some L brackets from leftover plasticard and tried it for size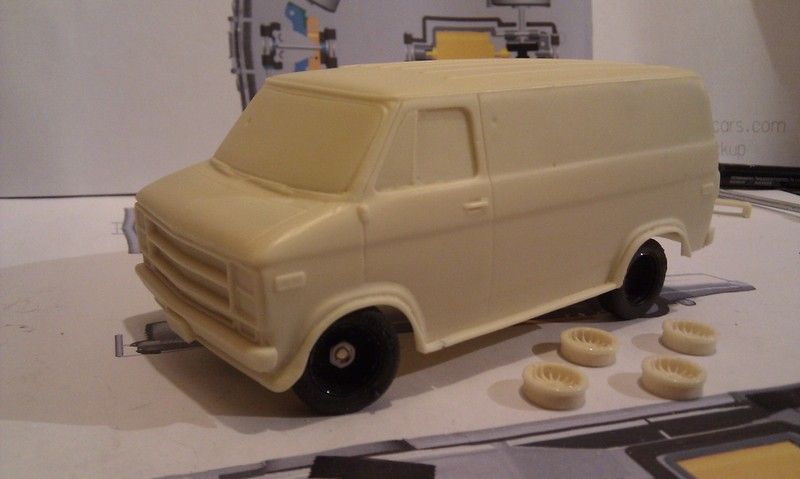 I need to dig out some more photos of the film van, I'm sure it's higher at the back but I need to see how much. For the moment the L brackets are held in with tape so I can try it and move it easily
The roof spoiler fits nicely so I need to check how far back on the roof it goes
I won't be able to send these abroad because everyone knows BA ain't getting on no plane, sucker!
* success? The sarcasm-ometer has just broken in my accountant's office