Hi there! New to this forum so I thought I'd bring you pictures and video of my track here in Umbria.
It started as a 2-lane SSD race track but then expanded with a single-lane routed MDF section which includes a village and viaduct. That grew again when I added a second village, railway line and a mountain. My plan is to convert the 2-lane section into more of a road track, doing away with the pits, grandstands, etc and create a small village there with filling station, hotel, and a few houses.
So, here is the two-lane section.
The pits were removed for this event, the Mini Mille Miglia, which raised over 6,000 euros for the Alzheimer's Research Trust over the three events. Notice the superb start ramp, kindly made for me by a guy in Canada.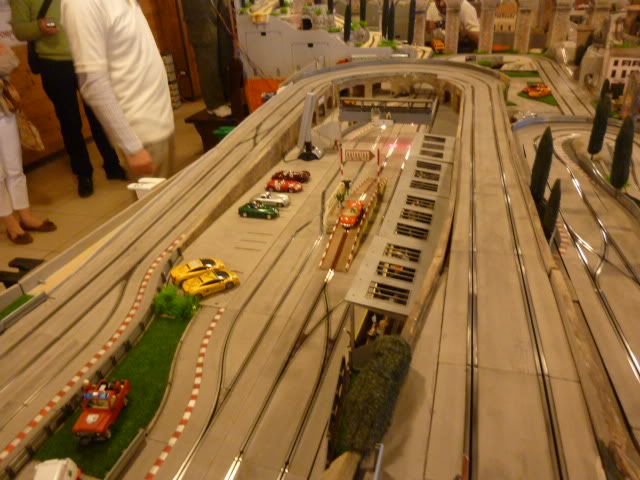 Edited by Graham Lane, 20 February 2012 - 01:14 PM.