Finally got a few sponsors on board.
Also had a crack at building a pedestrian overpass.
Made from balsa, painted and paper sponsor stuck to it.
I know one side is short that side is going to have a bit of terrain that will come up to it.
The bridge isn't fixed in place yet so there is still room to alter things.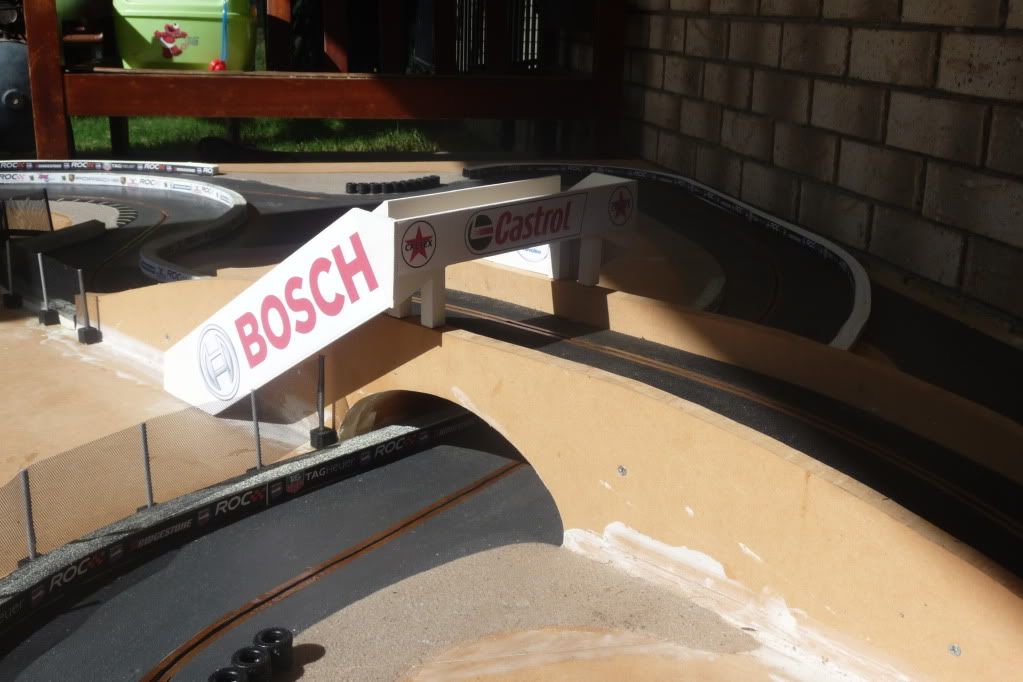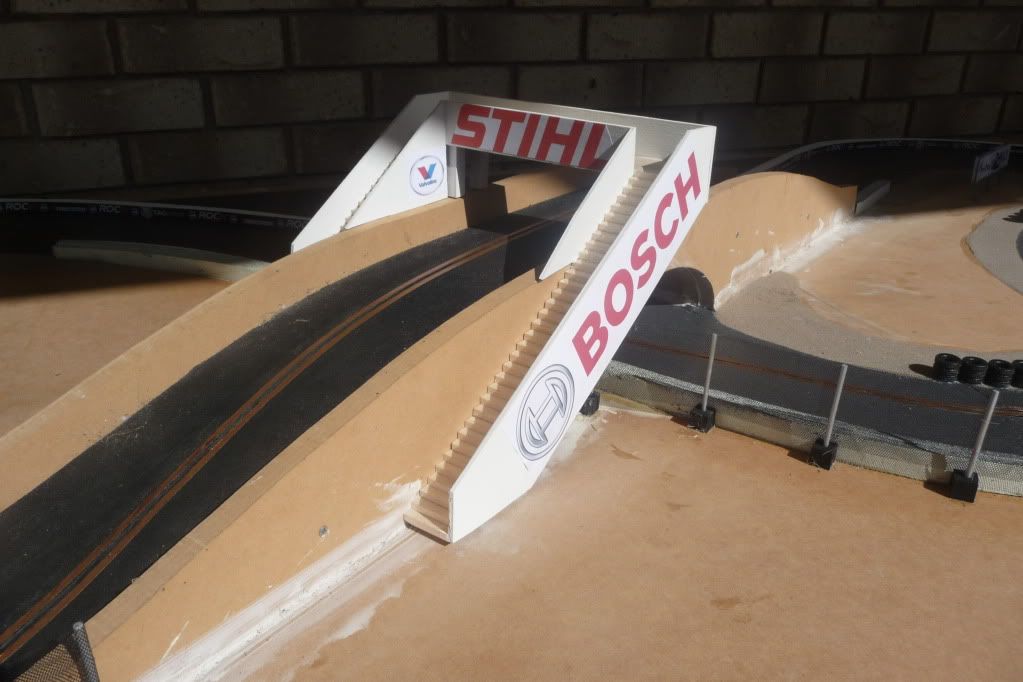 I'm not quite sure what to do with the car bridge yet.
I was going to make it brick or blockwork, but I'm not that talented with a dremel and would more than likely stuff it up.
So I found some ready made stick on stonework effect but is pretty expensive for the amount I need and I would still need to come up with the keystone around the arch or it would look rubbish.
Then I thought I would just paint it but think that might be bland.
So at the moment I am thinking I might just set the whole bridge as one big graffiti wall. I am no artist so that will probably be a print.
Tomorrow I'll change my mind again.
Edited by ZeGas, 01 April 2012 - 08:58 PM.