Damn, I started this car back in April. Thats terrible, life got in the way. Good news though I finished it up tonight.
So the resin body is by Tom Coolidge. Im pretty lucky to have this body as there are no more than 10 or so in existance. These were not available in plastic kits or promos. It is 1/25 scale Chassis is a H&R sidewinder with a 18k H&R Hawk motor. Wheels are H&R but have been modified. The have been narrowed alot as I wanted to have skinny cheescutter type tires which would suit this era of car. Tires are urethane that I cast myself. The light up the top works, flashes. I have also installed a police siren speaker so when this car is buzzing around the track I get flashing lights & siren. Paint is all tamiya, pure white, gloss black & british green. Decals were designed by me & printed by stubbo.
This car is a real hoot to drive with those skinny tires. It really feels like a 50's car sliding around the corners.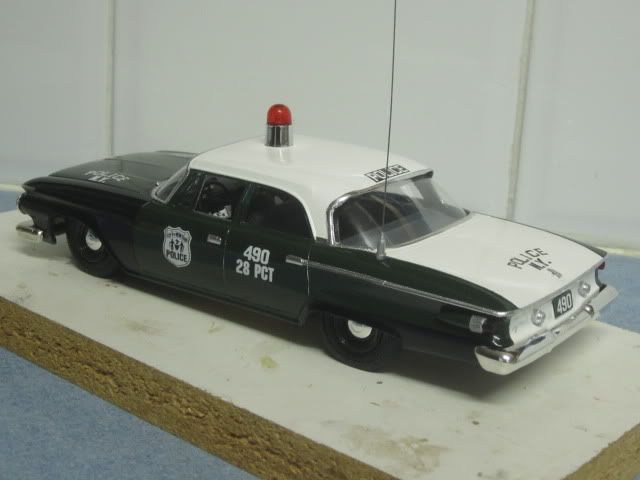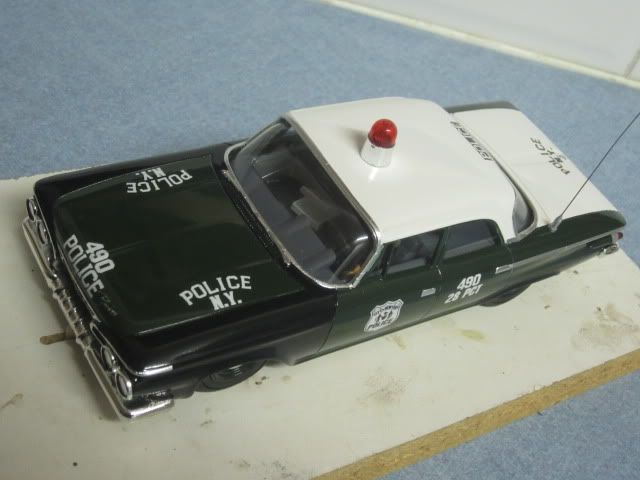 All good police persons need donuts right? Anyone know how I can make some 1/25 donuts to put in the box?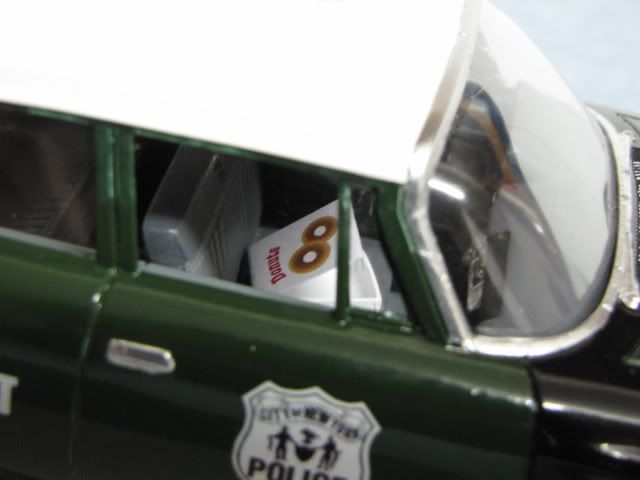 Juicy shot underneath