Hi All
The OzRally Proxy series 10/11 circus has arrived at Norton Hill for Round Three. At this stage I am planning to run the stages over the weekend of 10-12 dec but if time permits I'll aim for this weekend coming.
The format will be a prologue of 5laps to give some indication of the cars performance on thursday evening then, stage one over 30 laps in clockwise direction on Friday night. Stage 2 will be run on either Saturday evening or sunday afternoon in the opposite direction.
Here's a pic of the track in the build process to give you an idea of it's layout. I'll post a more recent one shortly.
The track surface is Black board paint with copper tape. The voltage will be set at 12 volts using a WizardGM built electronic controller. The settings will be adjusted to suit each cars characteristics.
Hers's the field lined up on the hairpin section of my 2 lane track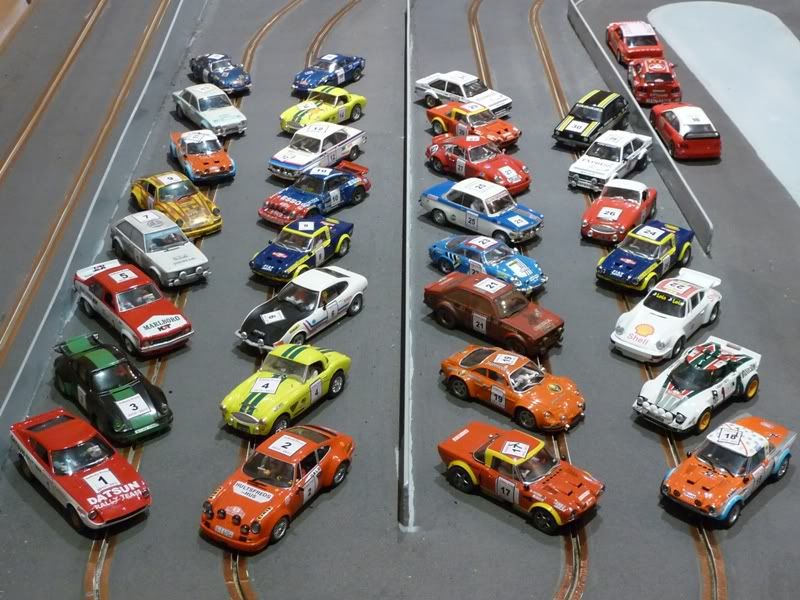 Cheers Alan
Edited by lenny broke, 03 December 2010 - 01:51 PM.