Round 8 of this years series was held at my place last night
13 in the shed made for a nice and close night .... both on and off the track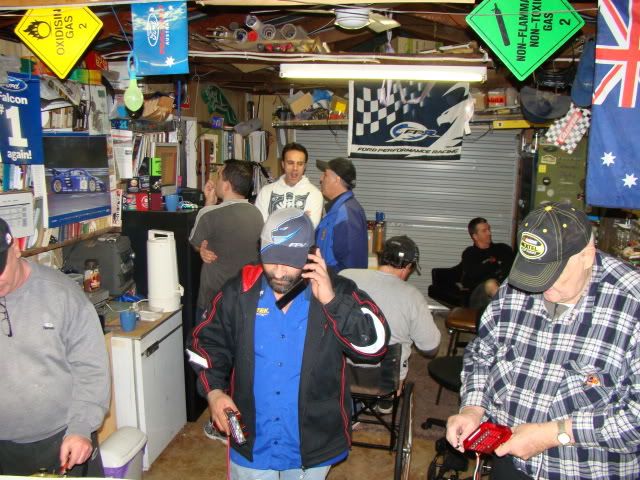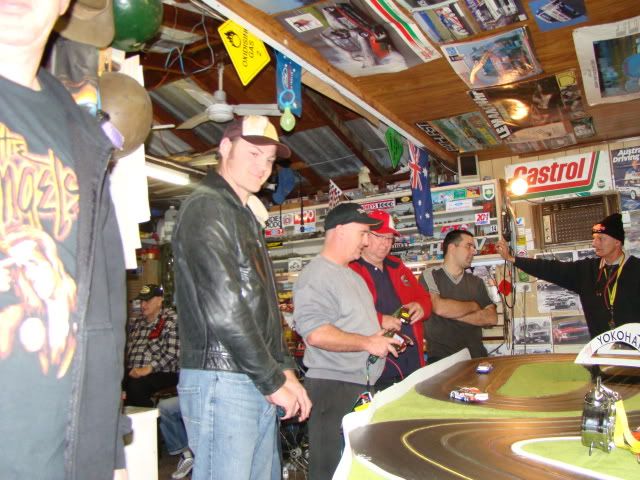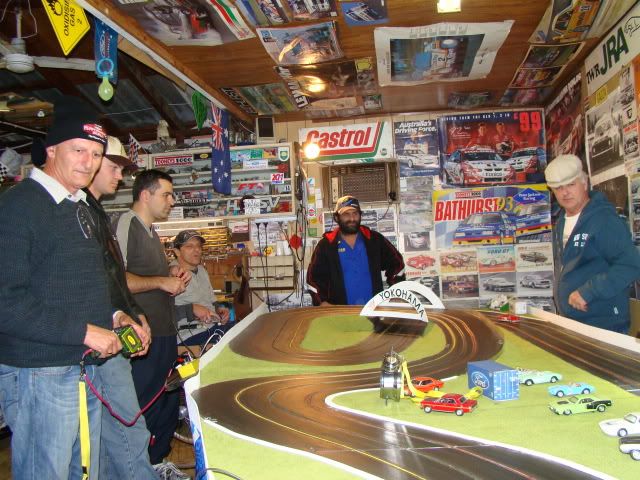 First up Trans Am .....
A good mix of cars with Scaley Mustangs and Camaro's two SCX Plymouth's and a solo Pioneer Mustang
Due to a stuff up at the start we had already run two heats before we found out that the voltage had been dropped to 10v .... so it stayed that way for the rest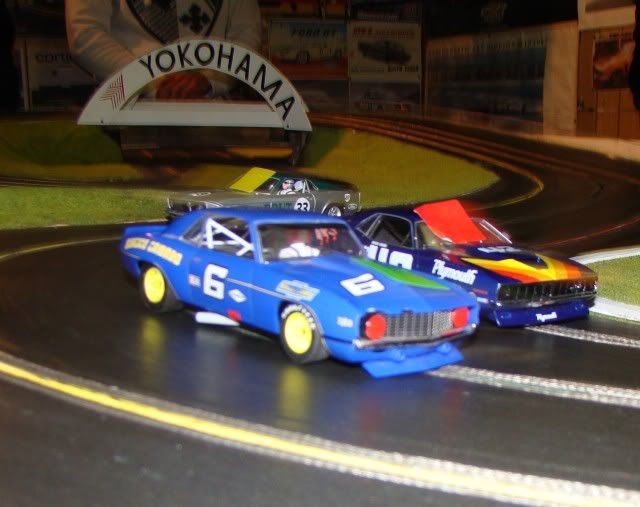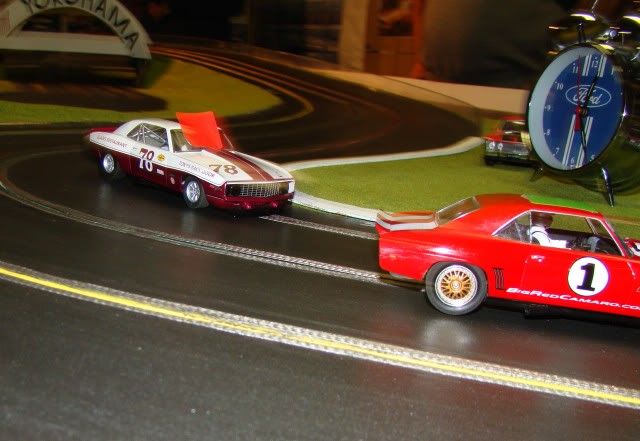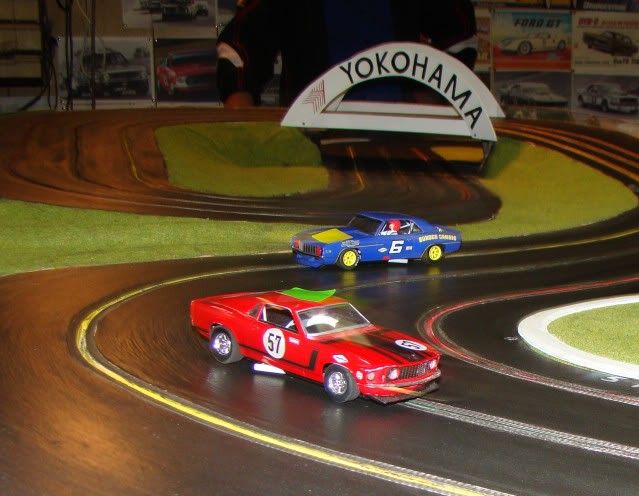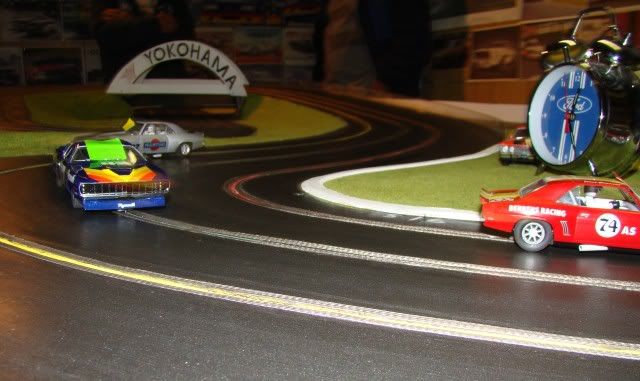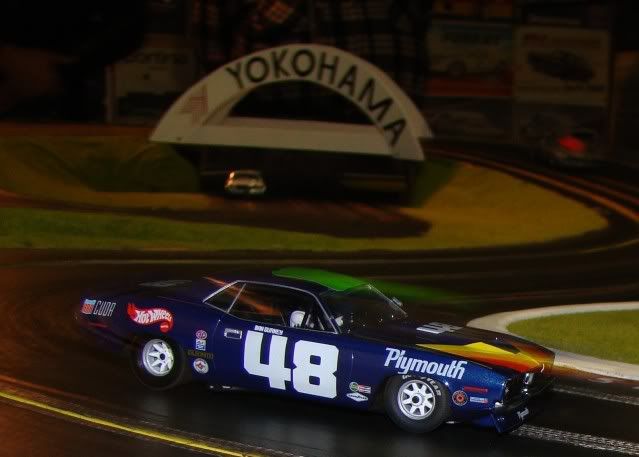 But even at 10 volts the SCX cars were in a class of there own ..... breaking the class lap record on the way .....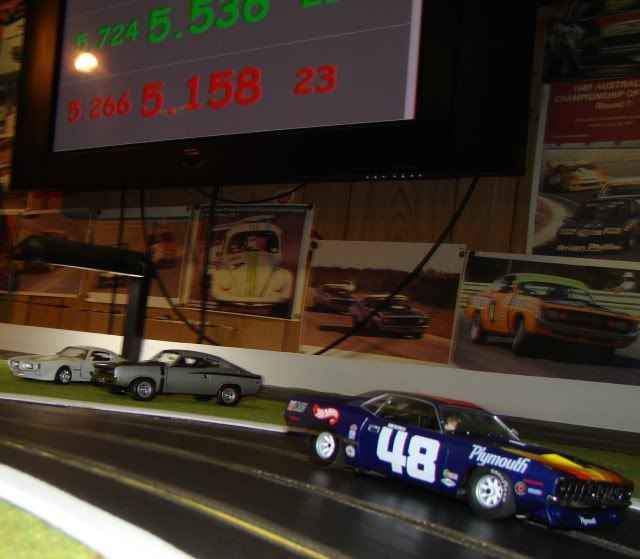 Winners Craig, Joe and Gary ..... SCX 1 - 2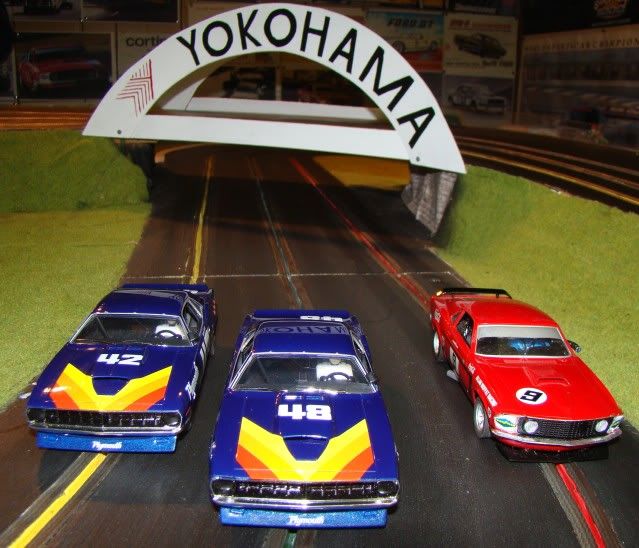 Next up Open Touring Cars ......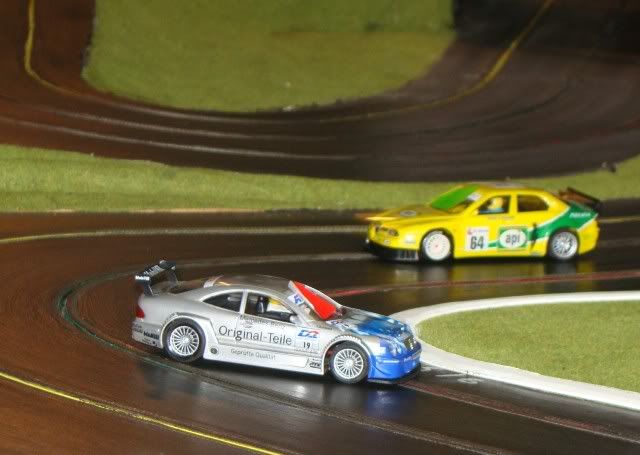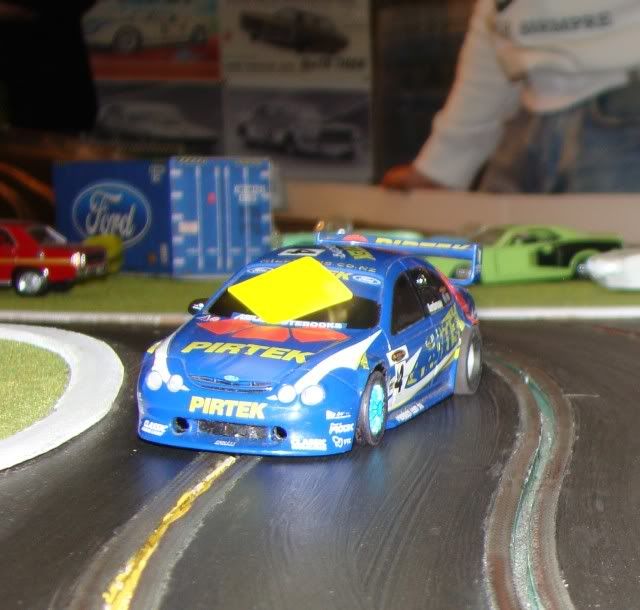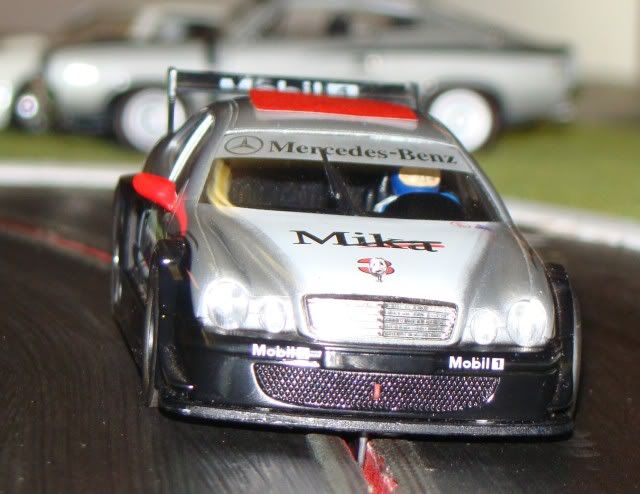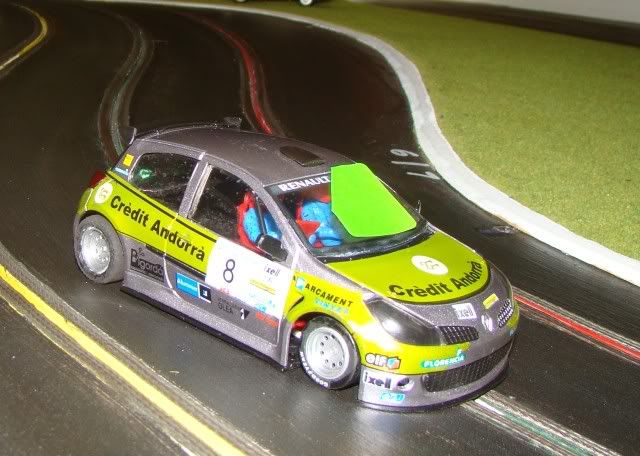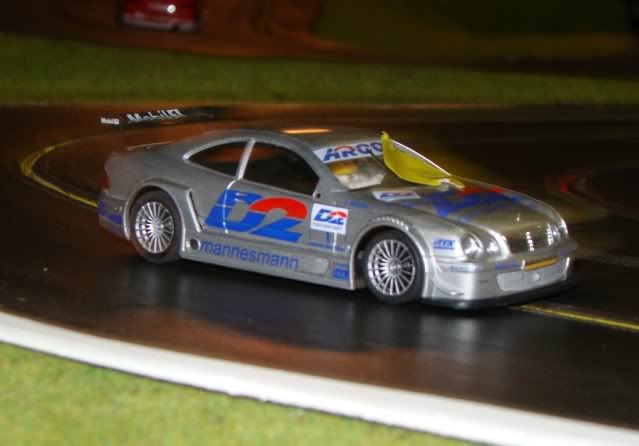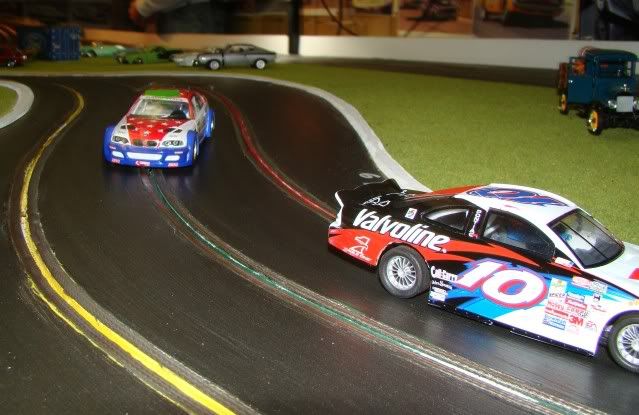 Winners .... John, Vince and Gary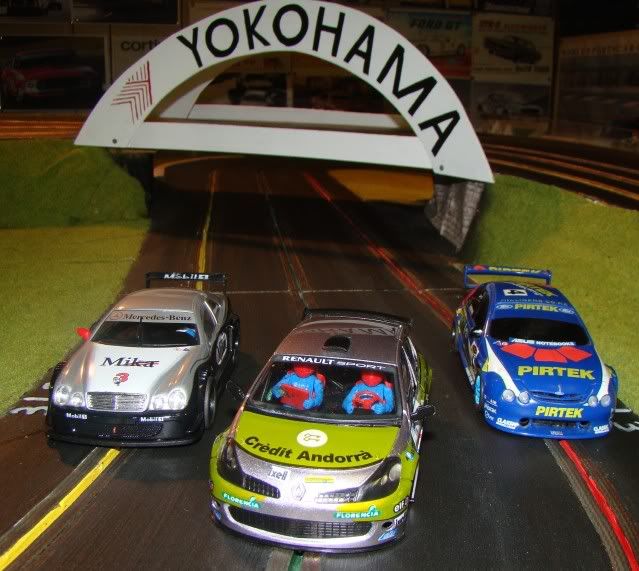 Last up .... Slot-it Group C ......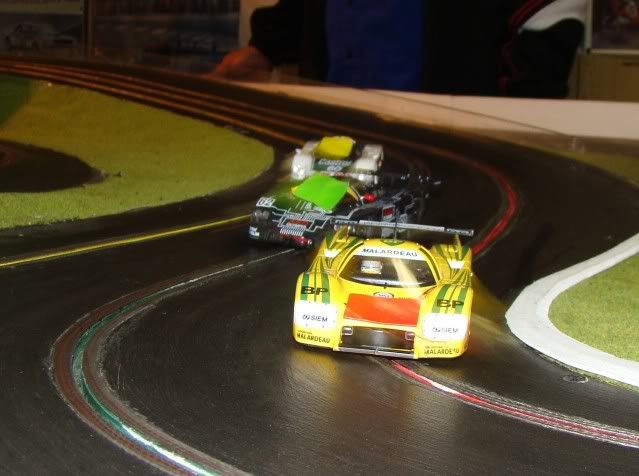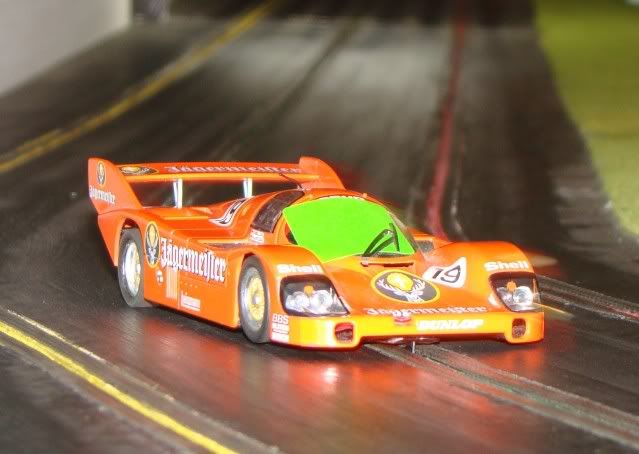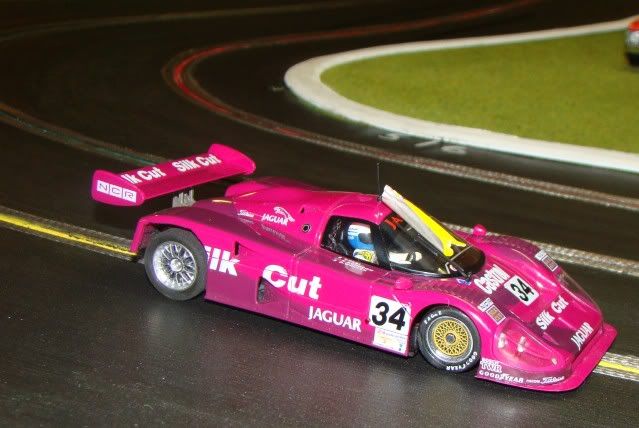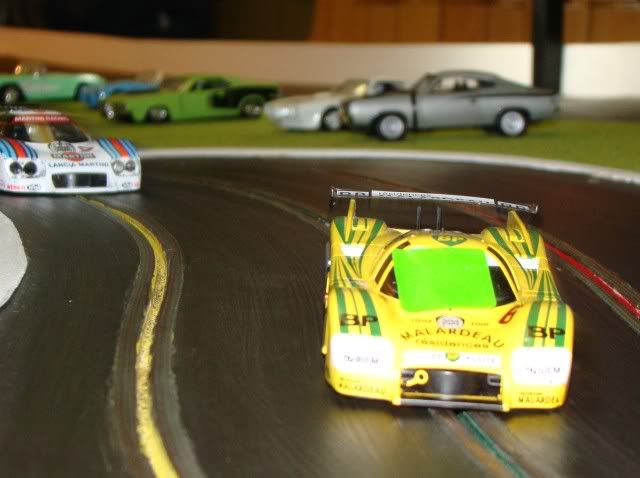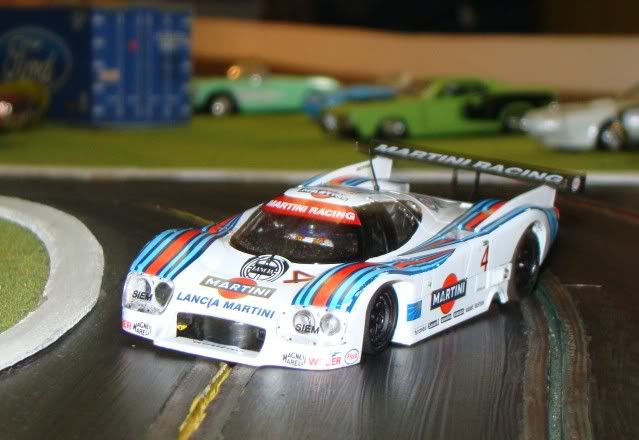 The crowd could hardly contain themselves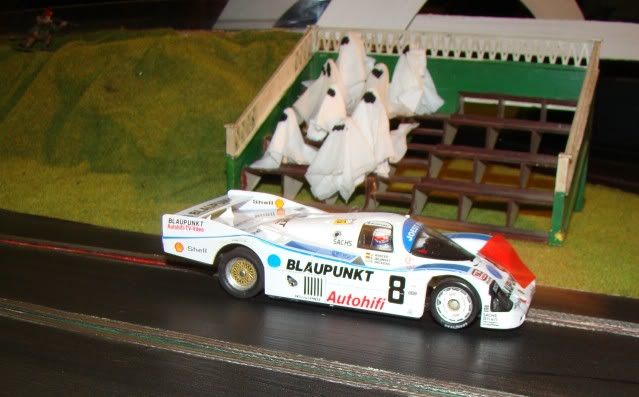 Lap records tumbled again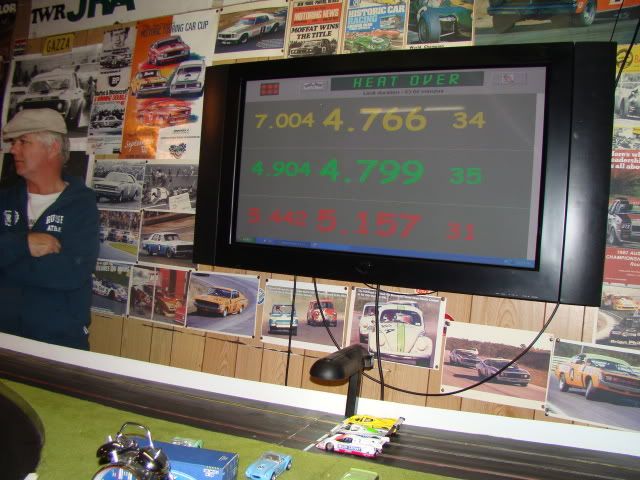 Synchronized sliding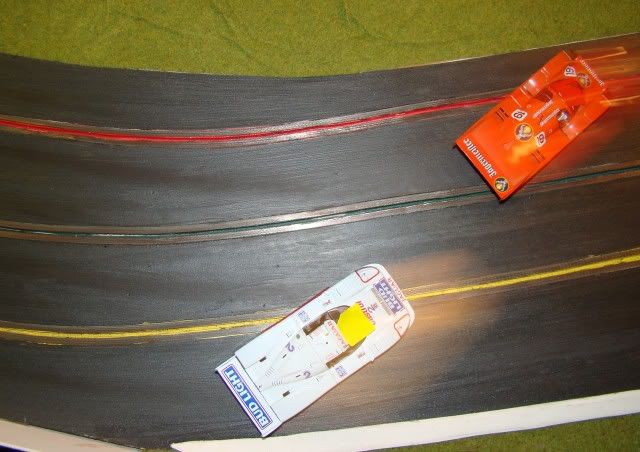 Joe at it again!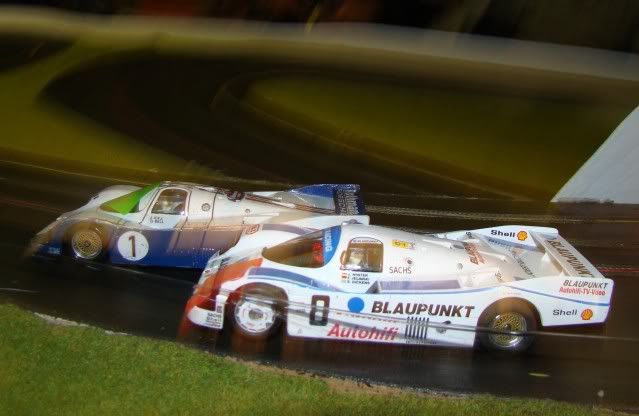 Winners .... Gary, Vince and Joe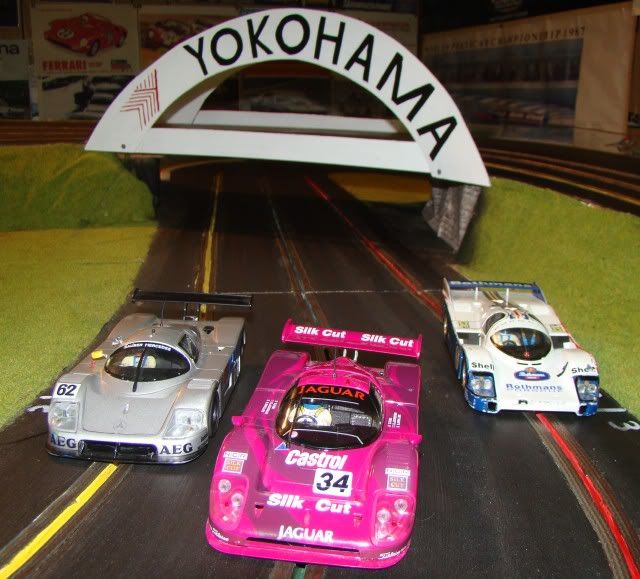 And all the rear wings were still intact on all the cars at the end of racing ....... did you notice that Stu!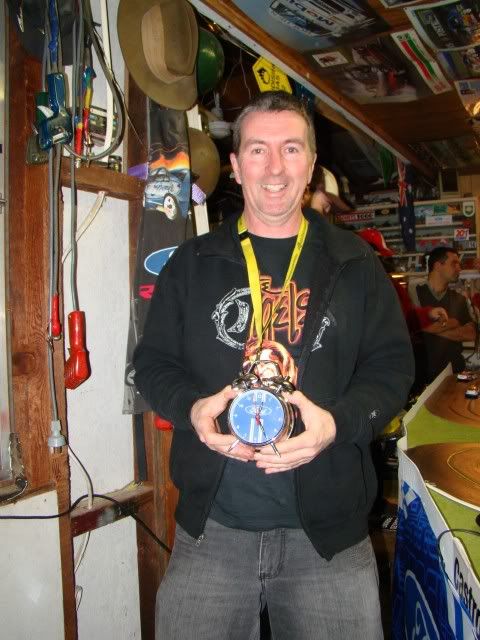 Next round at Charlies ..... Sports Sedans, Open Modern Sports and Taxi's on the 11th September