Hi all
I've finally retrieved some of the boxes out of storage and had time to catalogue & photograph parts of my collection , as I said I would quite some time back and post a few pic's here on Auslots. So far I've managed to catalogue the models produced post 2000. I have only included pictures of the brands which are the dominate makes in the collection.
I've been collecting since 2003 and only got serious about it five years ago. I wont know exactly the number in the collection until all the cataloguing is complete. I estimate around the 1500 plus mark. There is 851 mint in box of post 2000 manufactored models which we just recorded.
The main proportion of the collection and my priority is in the earlier models (pre 2000),sets and accessories from Scalextric and other manufactors of Fords GT40.These items will be next for cataloguing.Due to the complexity of the ealier models with different varients and colours of the same part numbers, I went for the easier approach first, by doing the post 2000 cars.
Each car has been photographed individually and limited edition numbers photographed and recorded (If applicable) . This took quite some time just for the cars in these pic's and to come up with a program for listing the cars and details.
Hope you enjoy these pictures, their in no particular order of brand and I have tried to limit the number of photo's posted due to size an amount of photo's.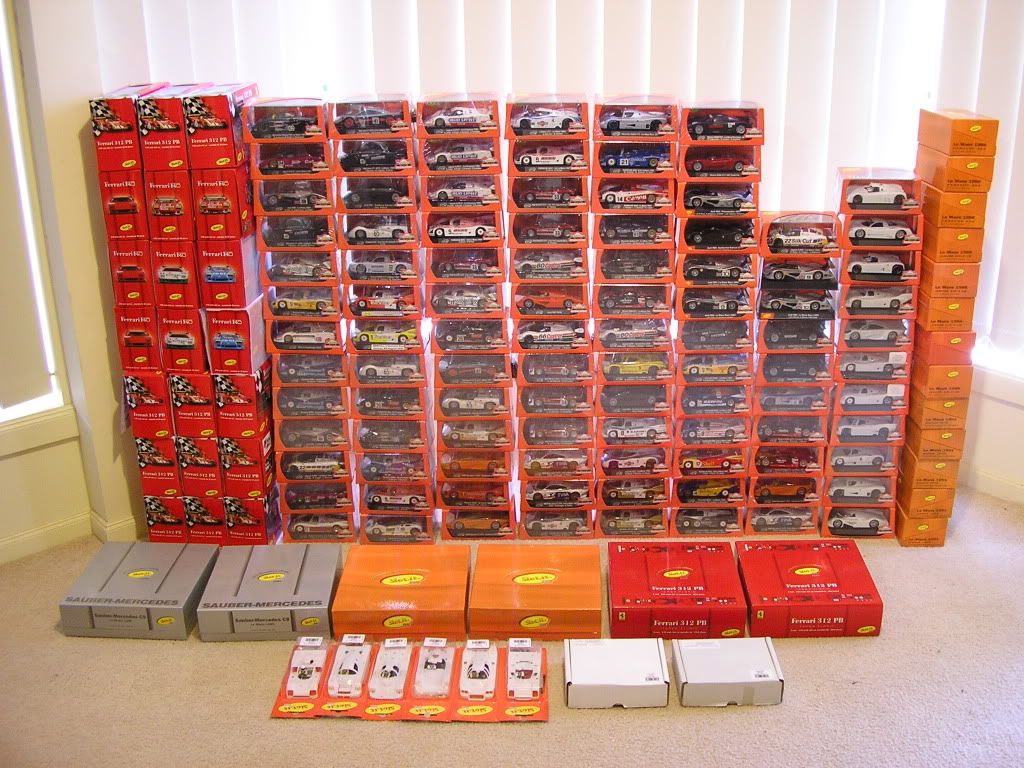 In case you were wondering there's 146 slot.it in this picture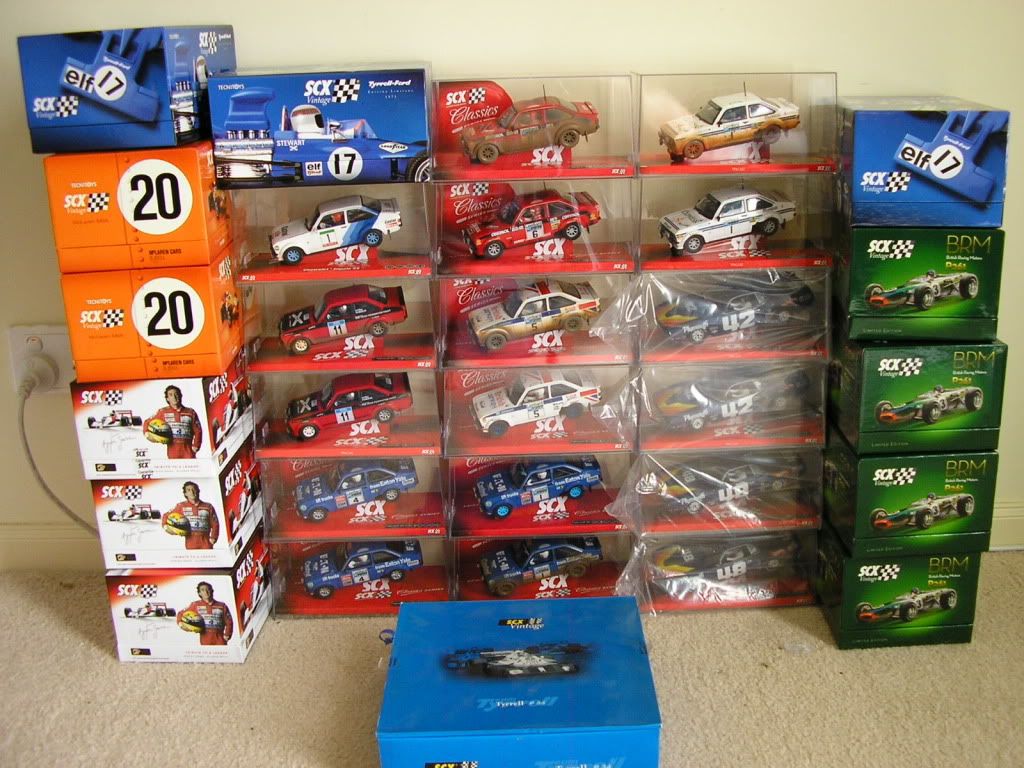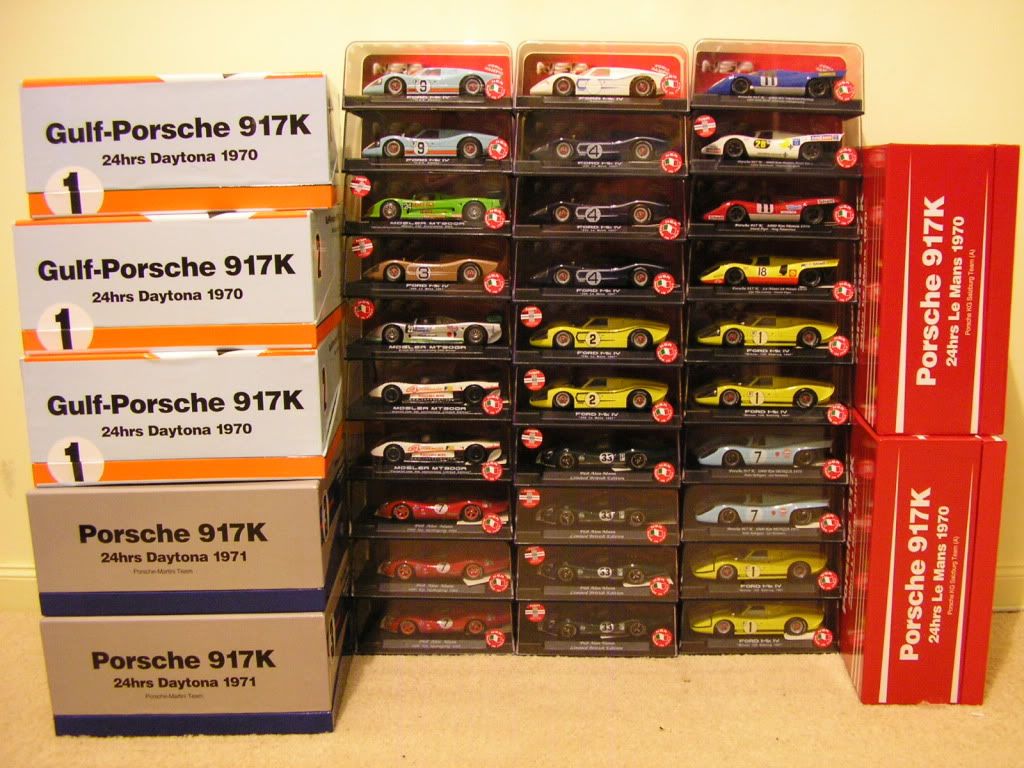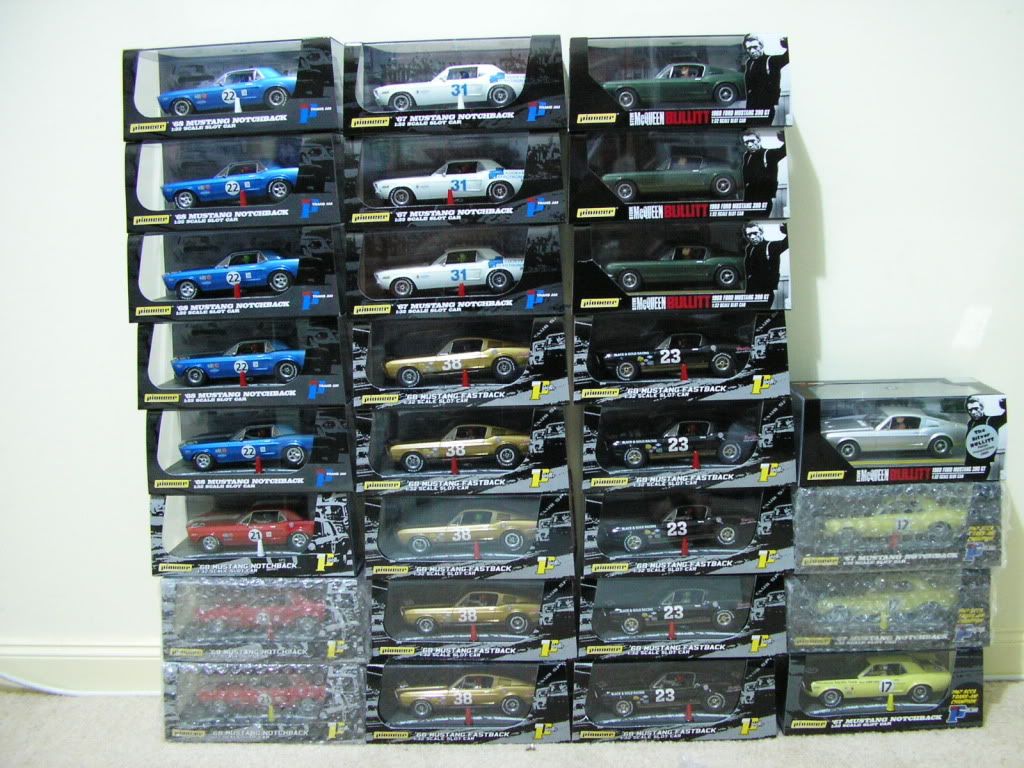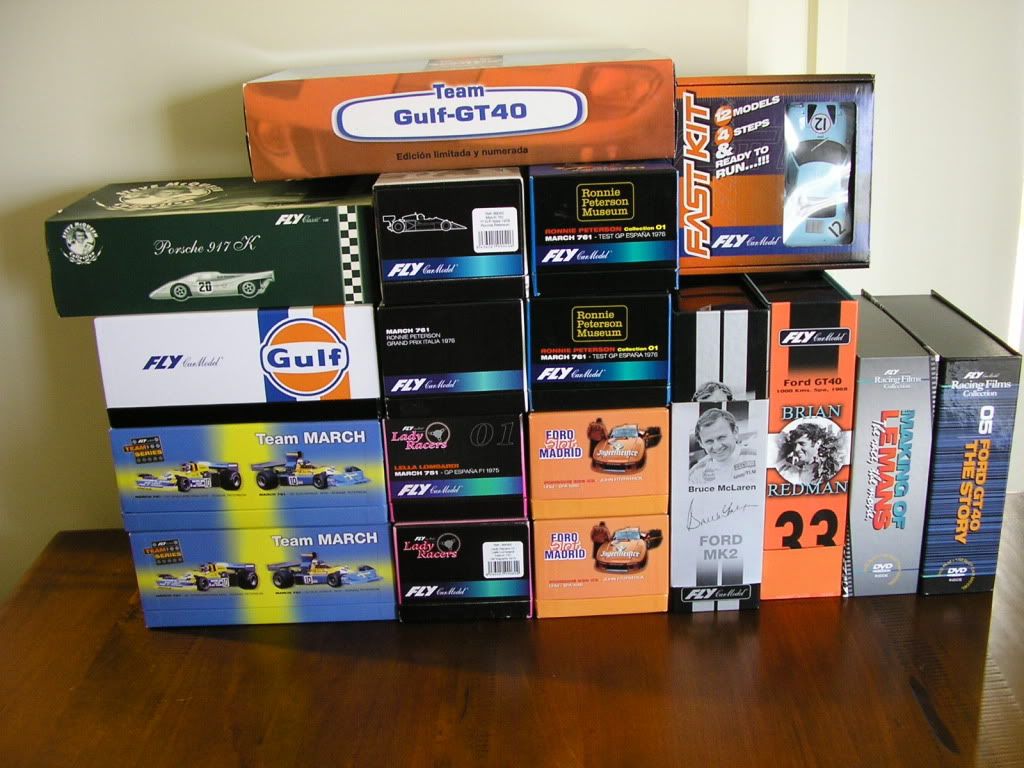 Now for Scalextric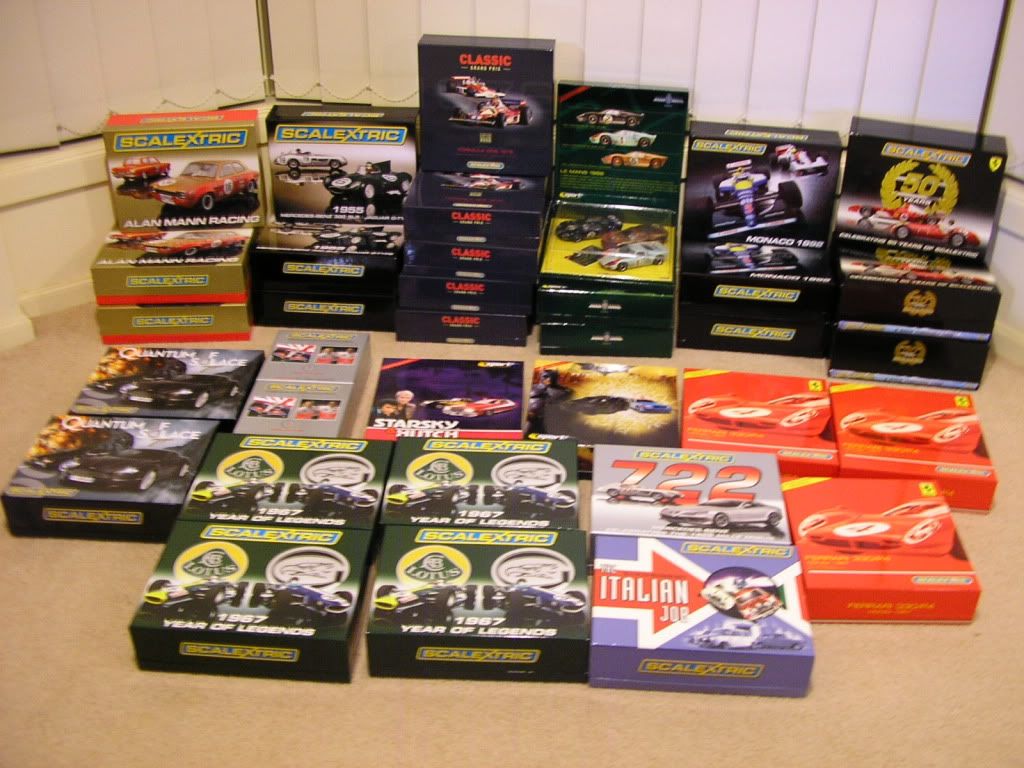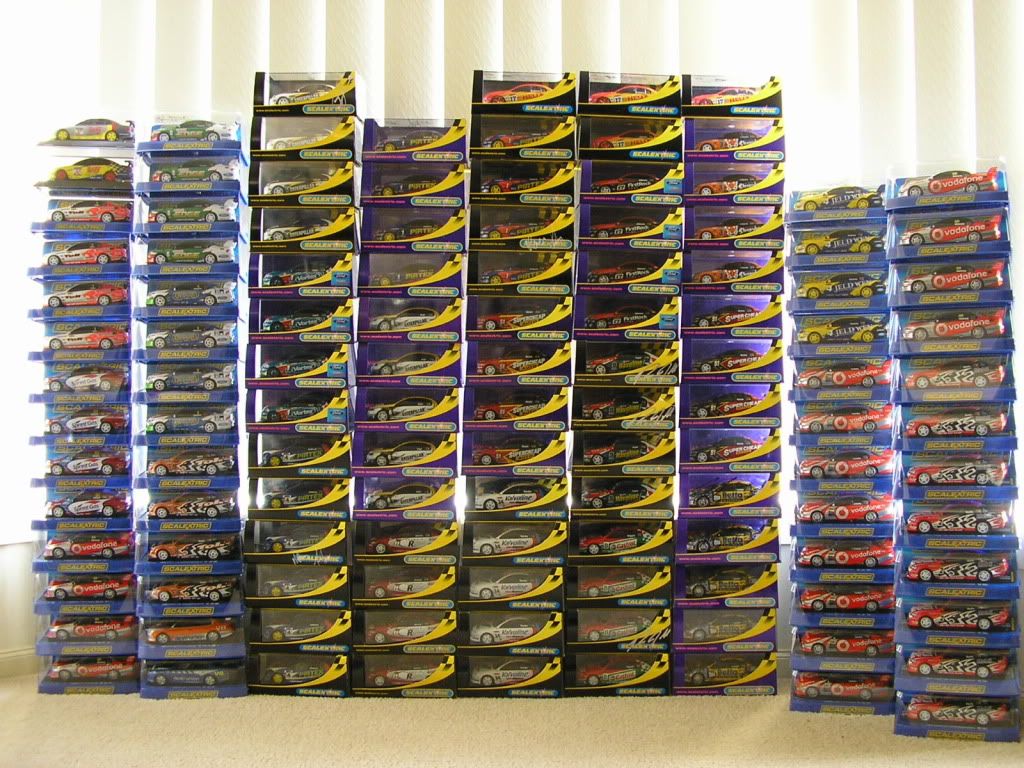 122 Aussie V8's & four UK editions for "Toys R Us". Most of the Aussie cars are signed by the drivers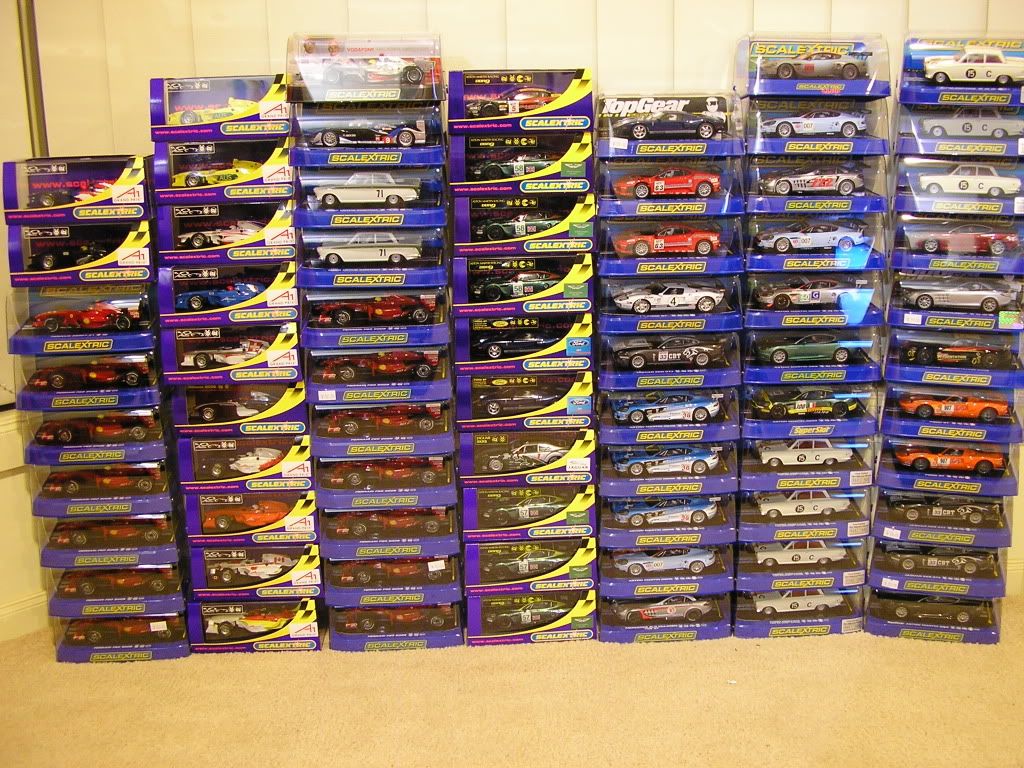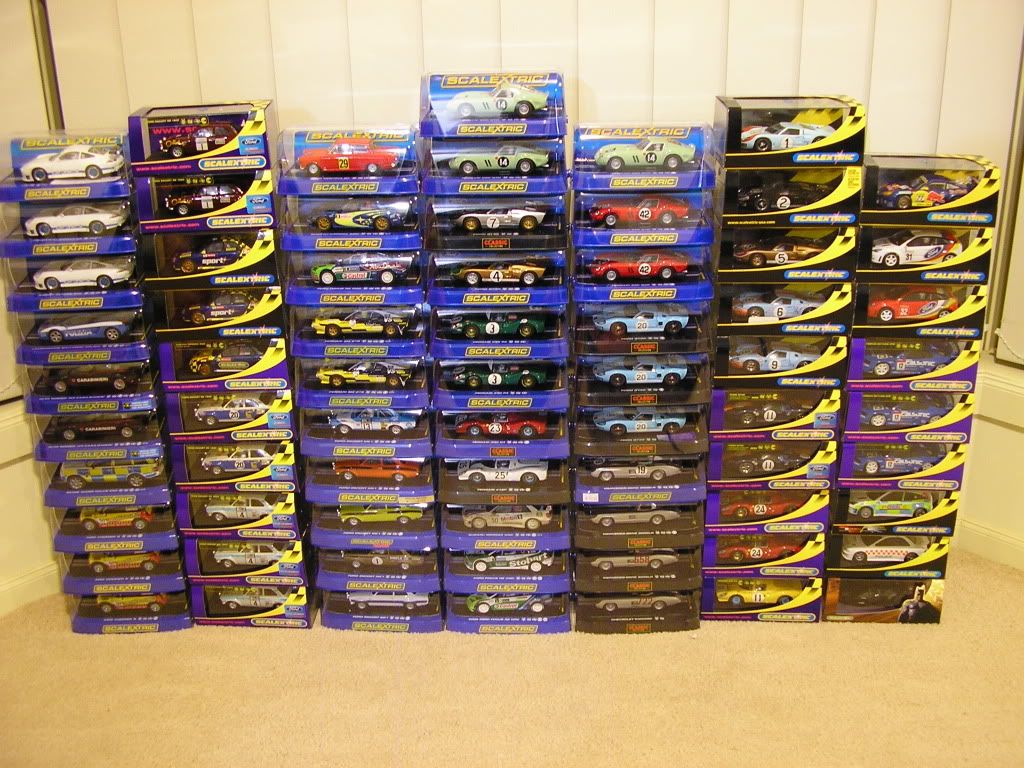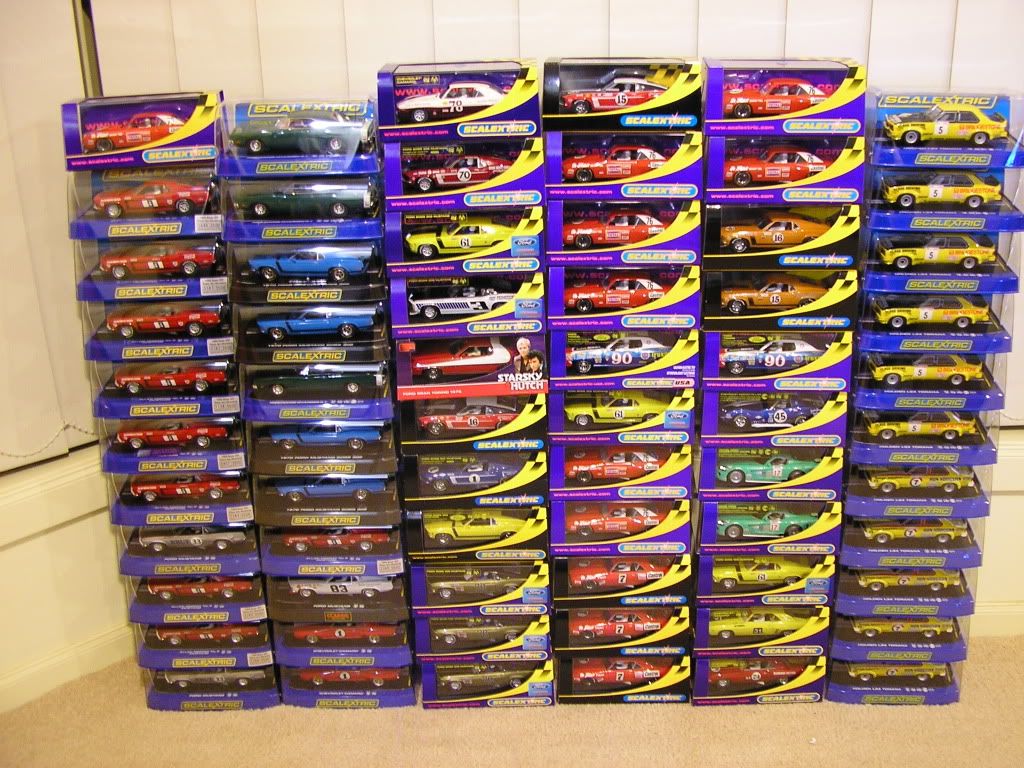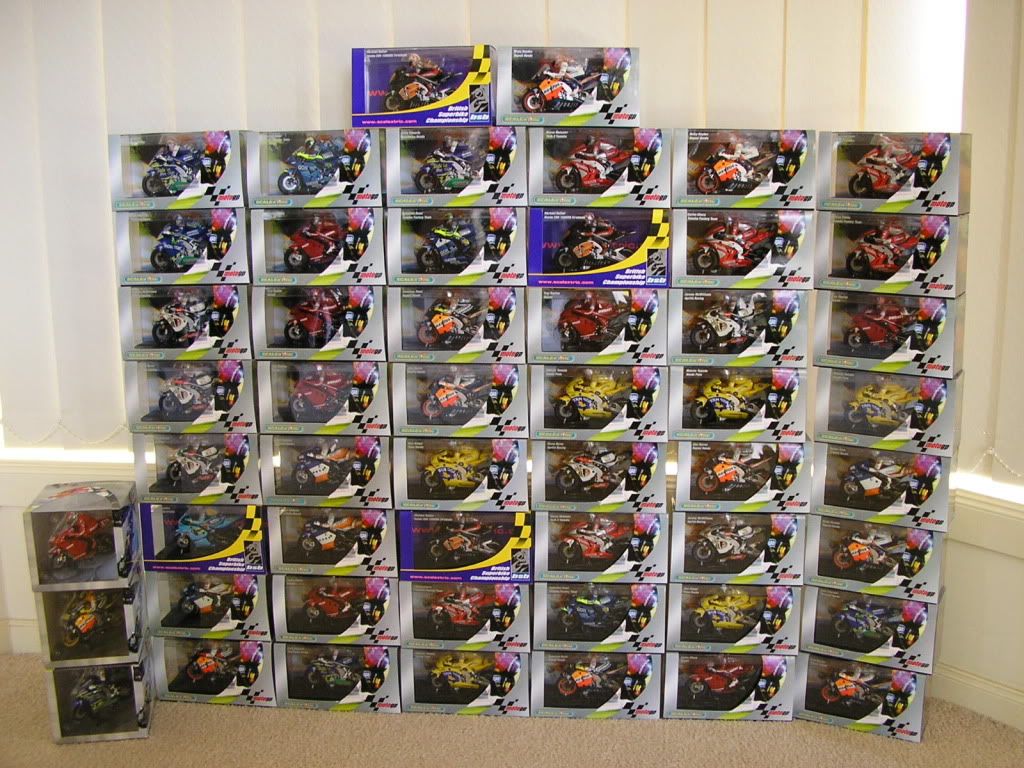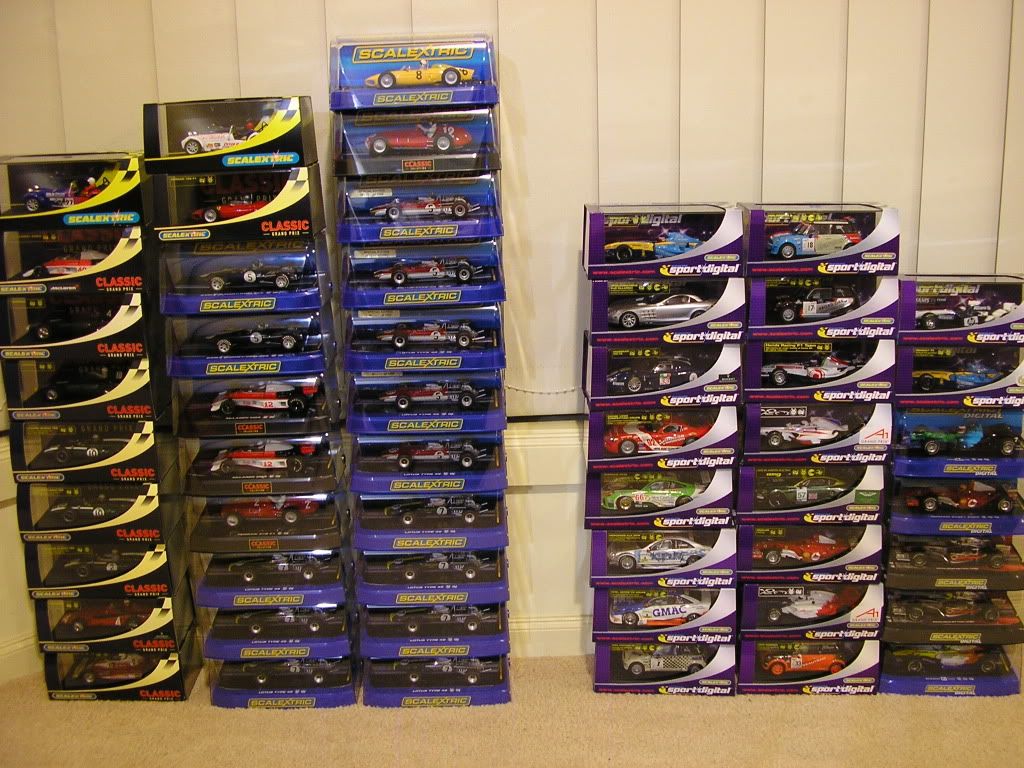 I'll show what I've done with storing the cars in label boxes in my next reply to this thread, and I would be interested in how other collectors store their cars?
If you would like to see the rest of the collection I will continue to post pic's.
Regards
Clevo