Hi guys,
My track on the Gold Coast is a routed 4 lane board track with a 30 meter lap length. Has magna braid and 125mm lane spacing. Mainly used for 1/24th scale model car racing, but I also support 1/32nd racing for those guys that like to run them. Across the board I promote all brands and 'commercially open' classes are generally raced. Typical 1/24th scale model car laptimes in the 5.2 to 6.3 second range. Flexi's are getting down under 5 seconds. 1/32nd Plastic muscle cars at 6.5 seconds and standard NSR Mosler quickest plastic so far at 5.5 seconds. Plastic times are with one magnet only.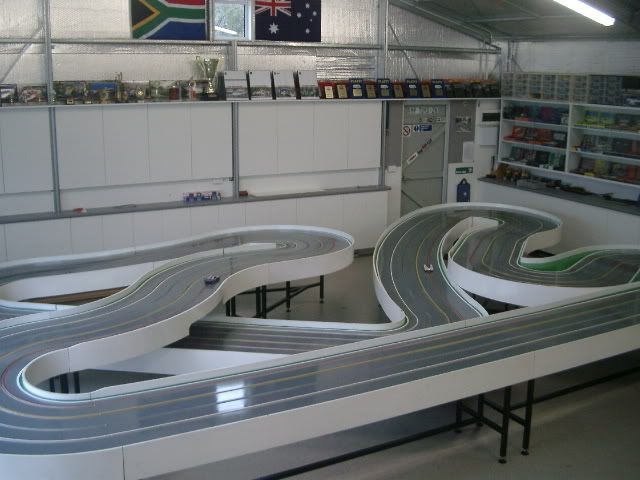 Give me a PM if you would like to come give it a try. Bring what you have and join us on any Wednesday night.
Cheers
Jan
Edited by Springbok Racer, 11 October 2014 - 06:10 AM.