Swsrg Round Eleven 14th November 2009
gazza
15 Nov 2009
Round 11 was run last night at my place ..... huge turn out ...... 5
Which gave us a bit more time for racing ......
First up NC-1 Classics 4min heats
With all the excitement i forgot the camera for the first heat
Did get the podium though
Winners Joe,Gary and Stu (stu's first podium + he still owes the kitty $5)
Next up Trans Am
First time running on my track and there was some good close racing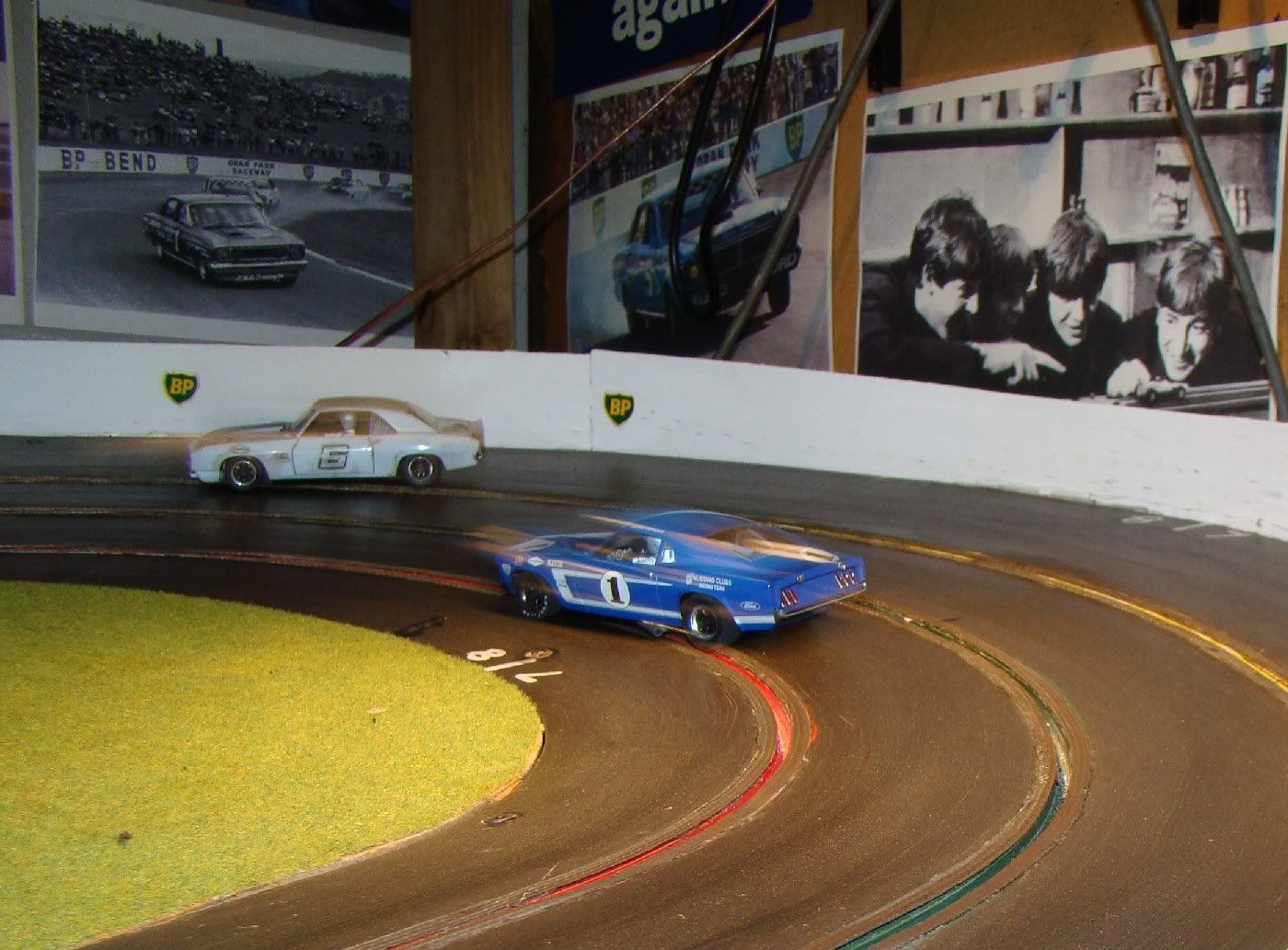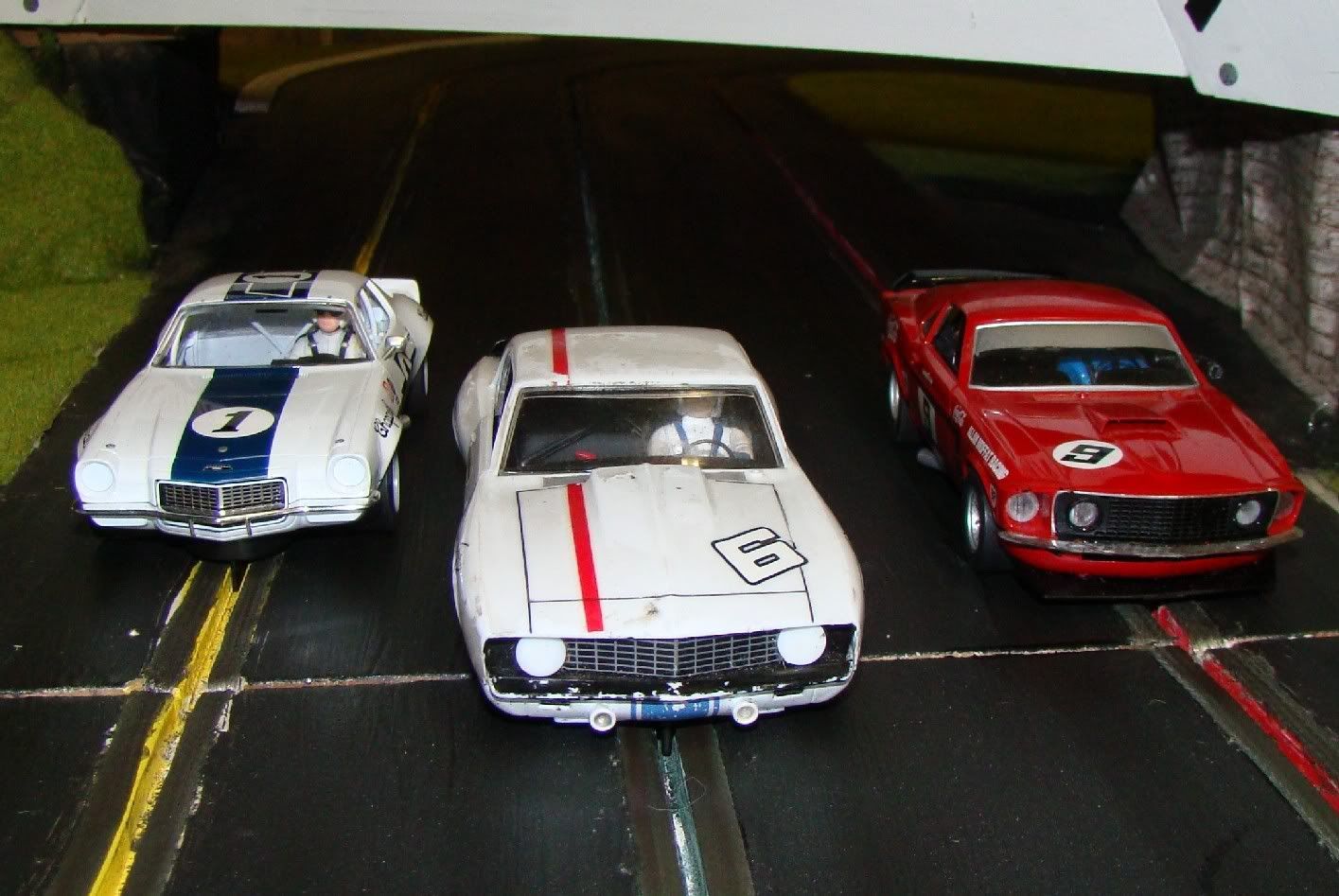 Winners Joe, Gary and Bo (Stu finished 5th and still owes the kitty $5)
Last up Slot-it Group C
Huge variety of cars for this one ...... 4 Porsche's and 1 Mercedes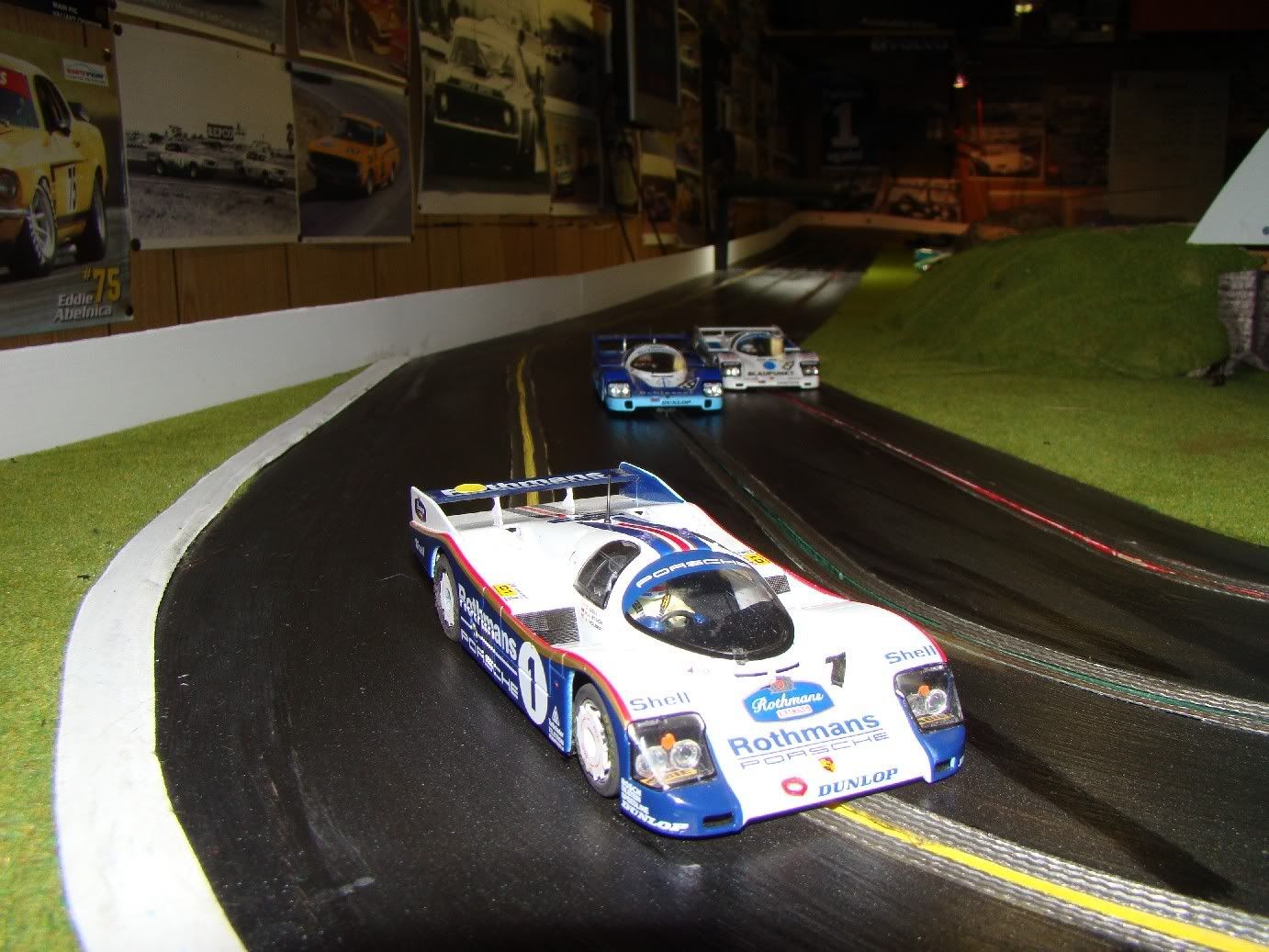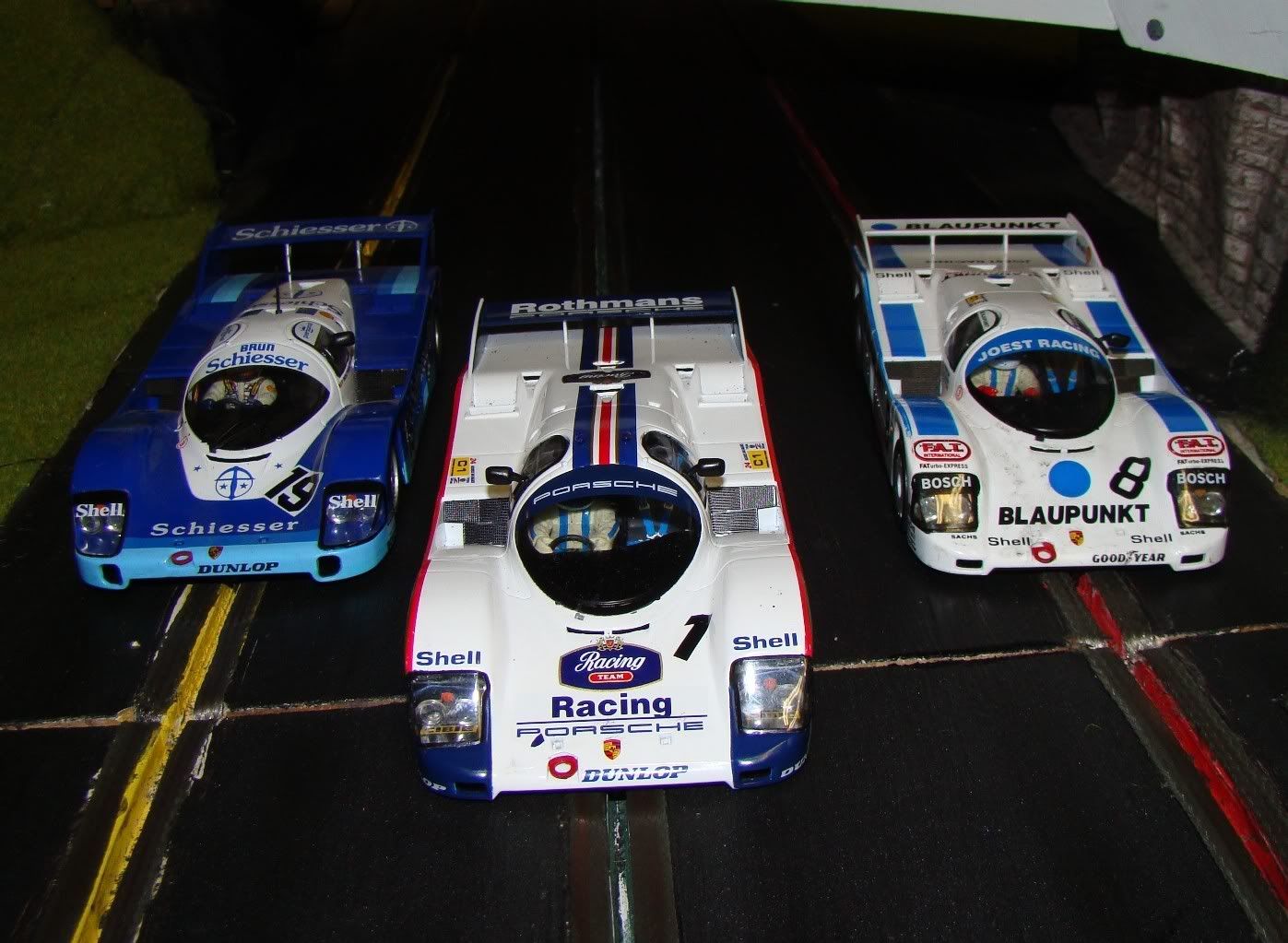 Winners Joe, Al and Bo (and you guessed it Stu still owes the kitty $5)
And here's an artsy fartsy one for Bo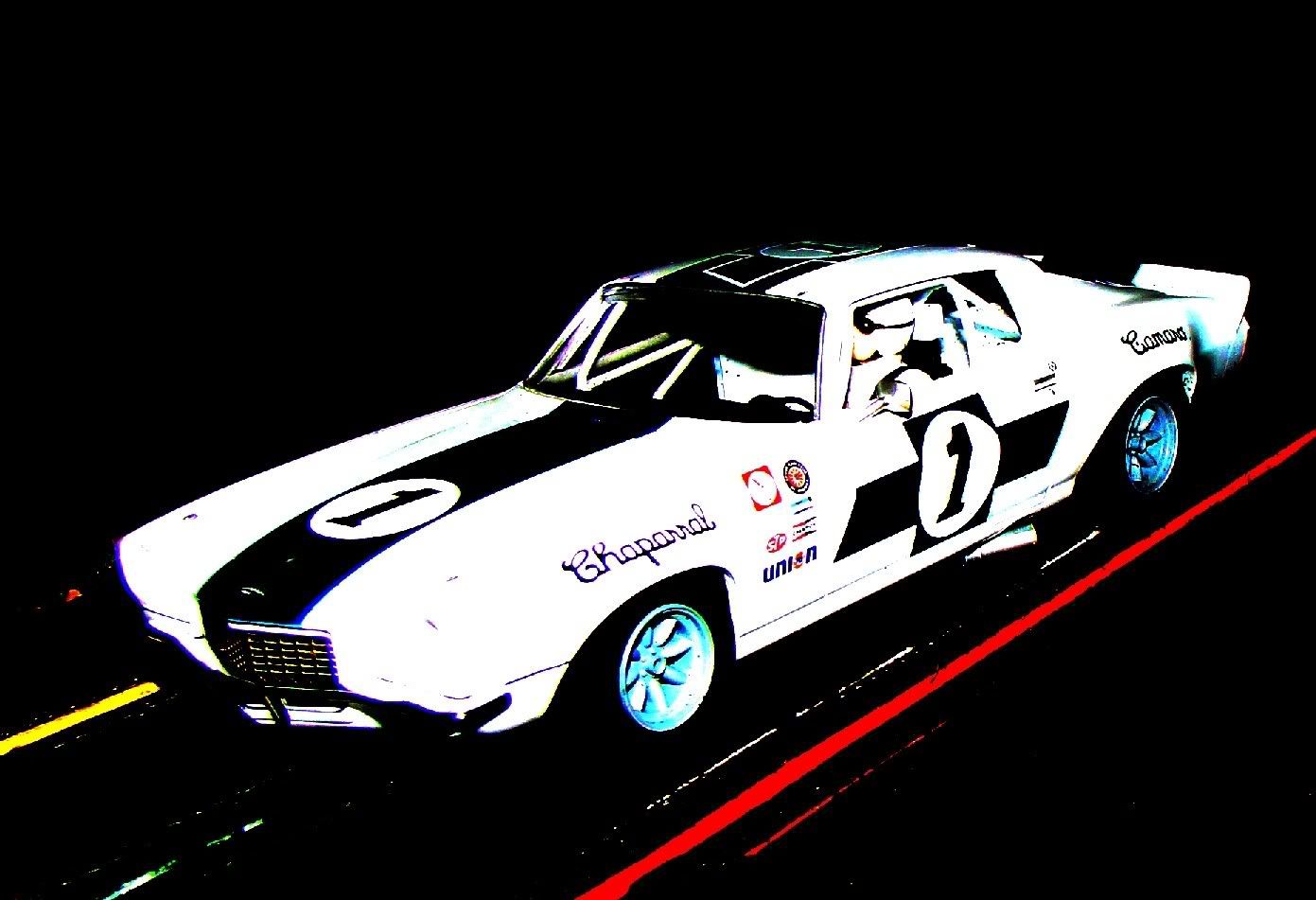 Nice pics Gazza. It's always nice to see close up action shots IMO.

P.S. Stu, pay your $5!
Edited by triggy, 15 November 2009 - 10:49 AM.
Dam it ,looks like you guys had a better time than me .Should have ducked out as meals weren't served til 9.30
, Engagement cake cut 10.30
then I was out of there by 11.00
. Only decent thing going was a restored XP Falcon in the back yard. Sorry no pics ,I think I fell asleep some time during the night
.Should have called in on the way home . May have got the third Class in . Stu , just re-finance the house and pay up. By the way did he put in for Pizza
Cheers Craig
slots
15 Nov 2009
Good nights racing. Gaz, next time I offer it during a race,
TAKE IT!
As for Yap Yap, you had to make change so pull your hand back before it gets cut off.
Small turn outm but as usual seems like all five had a good night. Ischould be there next round, I need those foam barriers to carry on with the scenery on mine!

Congrats Stu on breaking the dais duck.
Stu, uuuuummm , errrrrrrr, yeahhhhhhh ,What ! Hey just saw the pic on the no.19 Porcshe .What happened looks as though it hasn't been driven for years. About a 3" layer of dust. Must have been transported down through that last dust storm we had.
Edited by teamredracing, 15 November 2009 - 07:52 PM.
Seems like it was a small successful and cosy night. Would loved to have given the updated Big red a spin but there is always next time. Some where in the middle of the Tasman at present (on satelite
) checking a cruise out fro Charlie
Ontheflipside, on Nov 15 2009, 10:08 PM, said:
Seems like it was a small successful and cosy night. Would loved to have given the updated Big red a spin but there is always next time. Some where in the middle of the Tasman at present (on satelite
) checking a cruise out fro Charlie
Yeh enjoy it mate I will not be that far behind you
Charlie
Gaz
Can you send me the spreadsheet on the results so I can update the points table

Charlie