Howdy Guys
Here's what I've been working on recently.
I was originally going to be a replica of the ROC track at Wembly but somehow I finished up with this..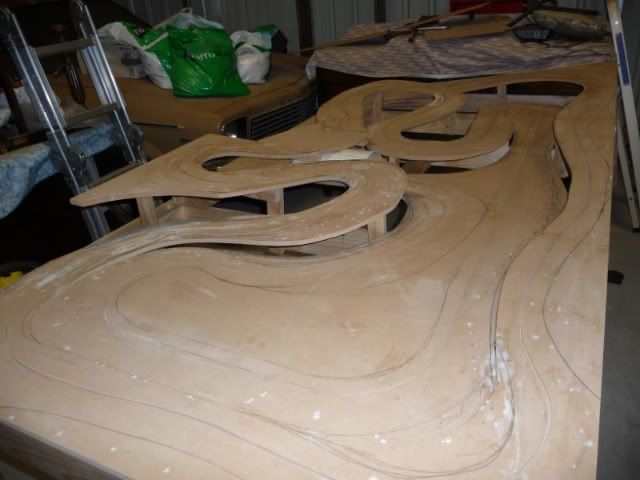 As it was going to be flat I opted for some 12 MDF that I had in the shed at the time. If I was to do it again I think I would go for 9mm.
The tunnel lining is a bit of 90 mm storm water pipe slit down the side and stretched over the timber.
More to come in the coming weeks
Cheers Alan
Edited by lenny broke, 29 July 2009 - 11:23 PM.